A very common fruit, orange, is one of our favorites. But, did you know there are varieties of oranges that are not all the same? Each type of orange has its unique flavor and color. Starting from late fall to spring, every orange is well known for its special features throughout the year.
The fruit might be good for cooking or snacking. You can simply peel it off and enjoy the fruit. Let us take a look at the top 10 types of oranges fruit so that next time you go to the grocery store or farmers market, you surely remember to make a purchase. Another thing is oranges can be kept at room temperature as they have a greater shelf life. 
Different types of oranges and how each of them is special:
1. Navel Oranges
These oranges are kind of sweet and a little bitter. These are the most common of all kinds. You can locate a navel orange simply by looking at it. The signature mark at the bottom looks very similar to a belly button. The inviting flavor and lack of seeds make navel orange a great choice as a snack.
One can add it to salads as well. Because of its sweetness, the fruit is preferred to make juice. The zest can be used to make bread or muffins as well. These fruits are commonly available from November to June, so you can easily include them in a salad or grilled fish all year round.
2. Cara Cara Oranges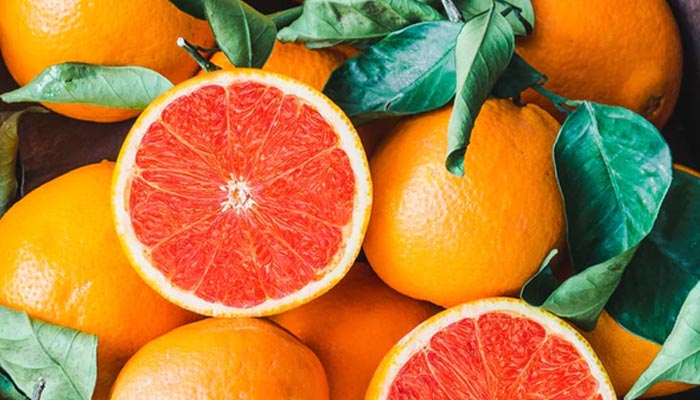 The Cara Cara oranges are extremely sweet. These are well known for their low acidic level and refreshing taste. It is kind of a cross between blood orange and navel orange. The complex sweet flavor tastes a little like berries as well as cherries. These originate from Venezuela, but they are mostly grown in California from December to April.
3. Valencia Oranges
Valencia oranges are very sweet and have a thin skin. So when you make juice from it, most of the part that is the pulp will be used up in the juice. You can try them raw as well. Just make sure you are aware of the seeds. These are native to California and Florida. Unlike other varieties of fruits, these are most commonly grown during the summer months, from March to July. You can use these oranges to make juice or simply have them raw. Just include it in your diet as a part of a salad.
4. Blood Oranges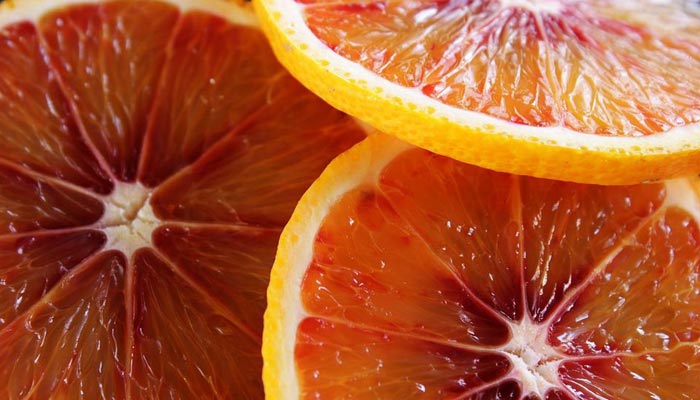 Next comes the blood oranges. Without these oranges, you cannot finish off a holiday dessert or cheese board. The name comes from their deep red-colored flesh. It is very juicy and tasty. It has a unique flavor – like tart oranges mixed up with plump and raspberries. These are of three types – Moro, Tarocco, and Sanguinello. It is a great addition to desserts as well as sauces. One can try eating them raw as well. These are mostly available later in the fall and throughout the winter season.
5. Seville Oranges
These are also known as sour oranges. They have a sweet as well as a bitter taste. Hence, they are great for making marmalade as they are acidic, so they are not good to be eaten raw. If you can get your hands on some sort of Seville oranges, then the best time is from December to February. Simply put them in fish, pork, marmalades, sauces, or even salad dressings. 
Also Read – Did you ever know you could use sour orange juice innovatively?
6. Lima Oranges
These are common in Mediterranean and South American regions. These are also known as acidless oranges as they are very sweet and have minimal acidity. The peel is thick and makes it ideal for a snack or even raw. The soft and tender texture is perfect for the right amount of juiciness. The only disadvantage is the lack of acidity. You can enjoy them raw or squeeze the juice out of them.
7. Clementines
These are very tiny and don't have seeds. They are adorable and perfect for lunch. These are also very easy to peel and eat. It comes somewhere in between willow leaf mandarin and sweet oranges. Their unique and honey-like sweetness makes them a good choice. You can easily peel them because of the loose and thin skin. It is a great snack, and you can even add it to the salad. They are readily available between November to January.
Conclusion
So, these were all the different varieties of oranges. The best thing is these are very rich in nutrients and extremely good for health. There are many types of oranges color like yellow, orange, and even greenish or creamy. Most of these types of oranges are rich in citric acid. So, it is very rich in Vitamin C as well as antioxidants.