Perhaps it would make more sense and offer right justice to one of the world's most loved beverages to say that in a year where nothing's quite gone right for anyone anywhere in the world, it makes sense to have a beer. Just like, honestly speaking, it won't hurt anyone at all to raise to toast to the good old friendly beverage for no particular reason at all.
After all, you don't really need a reason to to guzzle down a few beers, right? The drink you can have with your sporty dad, the drink you don't mind guzzling down in plenty over the weekend sports fiesta!
But maybe the time has come to recognize a hitherto unsung kind of beer, one whose time certainly has come. It's not for nothing that the farmhouse beer is getting popularity.
At the core of its very name is a homely, very intrinsic grassroots feel, right? So what is the farmhouse beer and why are even wine drinkers and aficionados of the finest ales are raising a toast to this unassuming class of beer?
For starters, the heart and spirit of the farmhouse beer rest in its very meaning. But how does one know what kind of beer can be addressed with that classification?
Here's some answers.
It really doesn't matter what the taste is like and how specific is its style but any beer that is brewed on a farm can be called a farmhouse beer. Not a random declaration; a full-fledged meaning.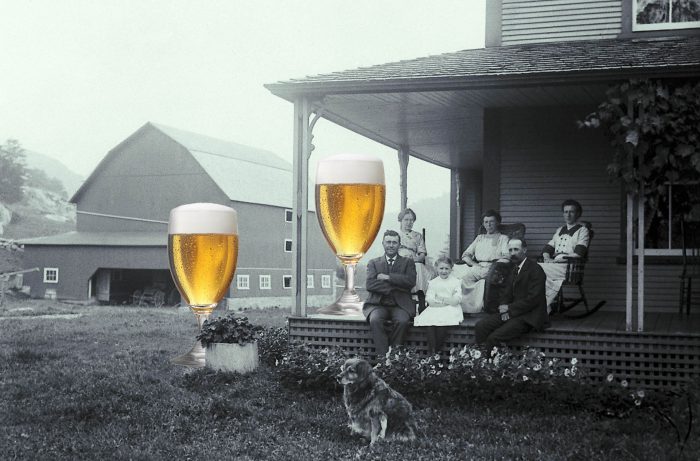 The other definitions of this very country-style beer, if you like, suggest that any beer that is brewed using not exactly the most classic techniques can be addressed as farmhouse beer.
But let's dispense with silly definitions. A beer that is more stylistic, and not connoting rough hewn bearing similarities with classic farmhouse styles (that are generally light in colour) classifies as farmhouse beer.
This kind of a beer may not exactly be very fancy or upmarket where the urban sensibilities are concerned but at the same time can be slightly tart and almost always a bit unpolished.
But as some websites aptly defined it, Winemag.com quoted a noted beer professional on the exact style or essence of the farmhouse beer in suggesting:
"Some breweries make beer called 'farmhouse beer' that simply fits a flavor profile that's similar to classic farmhouse styles," says Marika Josephson, co-owner/brewer!"
But that's not all. It would go on to further highlight:
Those classic styles include saison and bière de garde, both believed to have originated on farms in Belgium and Northern France over centuries.
"Other breweries have spent a lot of time, effort and money to invest in farming on their land or even in buying ingredients grown by farmers that are local to their brewery," says Josephson. "I think the actual farming side is important."
Well, truth be told, whatever the reason or occasion, one doesn't need a strict reason to pop open a can of beer. Actually, one of the cool beverages to hang out with, don't you think?
Also Read: Have You Heard About Oenobeer- A Cross Between Wine And Beer?
May the cult of the farmhouse beer grow into a mass following around the world sooner than any later.
Also Read: How About Trying A Beer Made With Blueberry Muffins?