The Coronavirus pandemic has made us all work from home, which has been both relieving and stressful for some people, depending on the jobs they work on. Working in front of screens has increased our screen time exponentially and there's probably no going back from it now. But, this screen time proves to be stressful, frustrating and tiring to many people, and the one thing everyone prefers, when they're tired, bored, or feeling sleepy but don't want to sleep, is coffee. Coffee refreshes us and gets us in the working mode, but it also has many demerits to itself. So, today, we have an alternative for you that will prove to be healthier and won't feel less of a coffee to you. It's Chicory coffee we're talking about.
If you're someone who wants to make a more natural and healthy substitution to your coffee routine then you need to know more about what is chicory coffee, its benefits, as well as its side effects.
Let's discuss it in detail.
What Is Chicory Coffee And How Is It Made?
Chicory coffee is made by roasting, grounding, and brewing the roots of the chicory plant into a beverage, which is a coffee-like drink. If we talk about chicory, it is a flowering plant of the dandelion family and it is characterized by the hairy and tough stem, light purple flowers, and leaves which are mostly used in salad. It has its taste very much similar to that of coffee, but its flavour is described as nutty and slightly woody.
Chicory Coffee Benefits
1. Nutrient Content
As we discussed, it is made from the roots of the chicory plant, and the roots contain several nutrients that can be extracted by us for better health.
The chicory roots have protein, carbs, fiber, fat, manganese, Vitamin B6, Potassium, Phosphorus, Vitamin C, and Folate. It is also a good source of inulin, which is a prebiotic fiber linked to increased weight loss and also improves gut health in the body. But it has to be noted, that the content of chicory in the coffee is very low, so the nutrients are present in a very small amount. But still, it's healthier than others.
2. Improves Digestion
As fiber is present in chicory coffee in a good amount, it can possibly improve the digestive health of a person. Also, it has inulin fiber, which promotes the growth of beneficial bacteria inside the gut. It has also been shown by studies that it could also help to improve bowel function and reduce constipation levels.
3. Could Lower Blood Sugar Levels
Inulin fiber present in chicory roots has been known to also help manage the levels of blood sugar in our body. Several studies on both humans and animals have shown that inulin has a very beneficial role in insulin resistance and maintaining blood sugar levels which is another one of chicory coffee benefits.
4. It May Help Reduce Inflammation
Although current studies have been limited to just animals and not humans, it has been shown that chicory roots contain anti-inflammatory properties. It has been found that the roots of chicory reduce several indications of inflammation. Studies in human beings are still awaited.
5. Chicory Coffee Is Caffeine-free, Naturally
If you feel you've had some kind of an addiction to drinking coffee, then you can reduce your caffeine intake with this healthier replacement.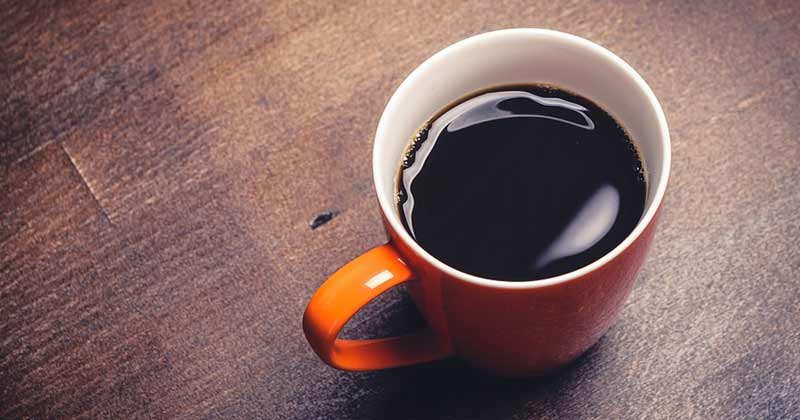 Also Read: What Is Black Rice & Why Should You Consume It?
Chicory Coffee Side Effects
1. Allergy – The consumption of chicory could possibly trigger allergies in your body. So, it is required to make sure that you don't get any.
2. If you've experienced any negative symptoms after the consumption of chicory coffee, then immediately stop it and consult your nearest doctors.
3. Chicory coffee is strongly not recommended for pregnant women as it has been shown to trigger menstrual bleeding and miscarriage as well. Hence, in such cases, chicory coffee should be avoided at all costs.
Also Read: How To Use Chia Seeds For Weight Loss
So, this was all you need to know about what is chicory coffee, its benefits, and side effects. It is the up and coming substitute of coffee that everyone has been raving about and if you also feel that you need to keep a tab on your caffeine intake, then surely try it out once.