Healthy snacking is an oxymoron, as the experts of food and nutrition say. Human body is not designed to adapt to interruptions in digestion by munching snacks in between the breaks. On the other hand, fasting and extended breaks from munching or adopting intermittent fasting for two days in a week are all said to be good for your gut as well as your weight management.
Yet, studies show that many people are munching every hour of their waking time. If you cannot resist your urge to eat or munch, here are some healthy snacks which will take care of your cravings and the calories. These healthy snacks for binge eaters will calm your craving and prevent you from overeating. They are a combination of nutrients without the killing sugar.
Pistachios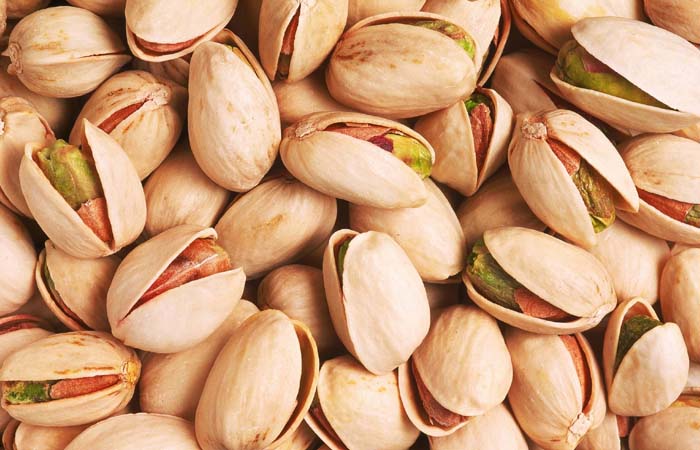 Fruits and nuts are said to be great healthy snacks for munching. Pistachios are great to knock down hunger craving even for diabetic patients. It supports healthy post-meal insulin responses. It improves healthy level of blood fatty acids.
Dark Chocolate Covered Almonds
Almonds are rich in protein, unsaturated fat and fiber. They help curb the appetite craving. If overeating is eliminated, they reduce risk of Type 2 diabetes and cardiovascular disease. When almonds are covered with dark chocolate, it further adds to the intense flavor. This aids in curbing cravings and also reduces the level of stress hormones.
Chickpeas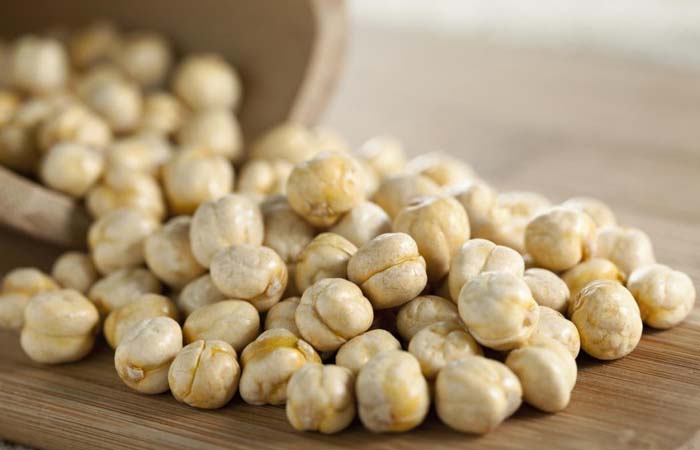 Chickpeas make an addictive alternative among healthy snacks. They are a great source of both soluble and dietary fiber. They improve digestion and bowel functioning. Baked chickpeas taste like crunchy nuts and make you feel up to 31 percent fuller.
Popcorn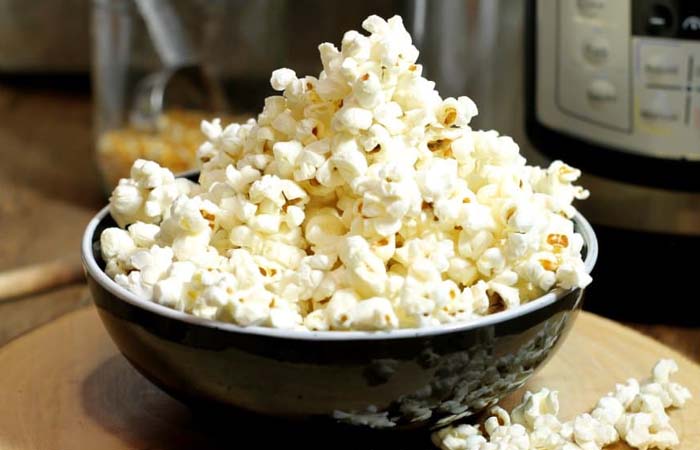 Believe it or not, a bowl full of popcorn is great teaser for your brain. It makes your brain believe that you have a big snack in front of you when most portion of it is air. These peppy popcorn are rich in antioxidants and their whole grain fills the tummy too.
It is best to have fun popping your own corn kernels on the gas stove. Refrain from the pre-bagged varieties which are microwave-friendly as they might be coated with unhealthy chemicals.
Spinach
Spinach and other leafy greens may sound unpalatable as snacks. The nutrition fact is that they are packed with plant membranes called "thylakoids". A Swedish research study shows that they increase fullness and reduce your cravings for sweets.
Try healthy snacking without boiling spinach to retain its nutrients.
Flavored Water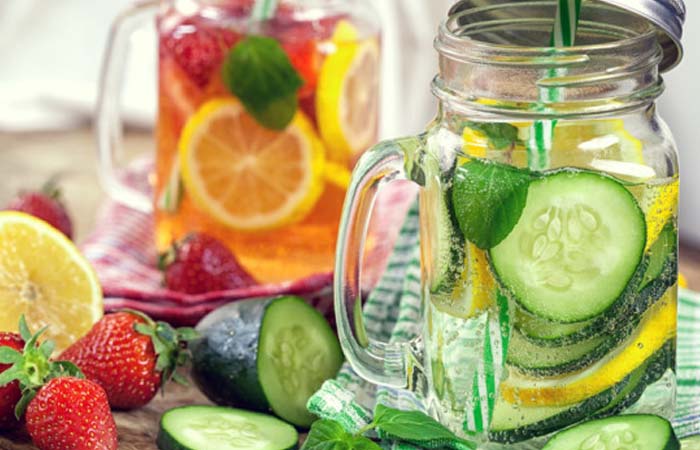 Did you know that most of your hunger pangs are indication of dehydration? Yup, thirst is often mistaken for hunger and causes overeating. Create flavored water alternatives as a snacking option.
Use water infused with fresh fruits, vegetables and herbs. Ginger, cucumber, mint along with fruits can be great temptations.
Herbal Teas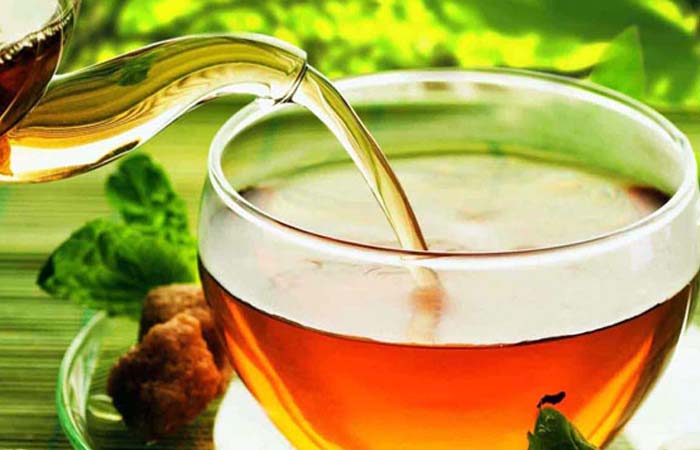 Herbal teas soothe your gut and relax your nerves. They ease out anxiety and irritability.
Coffee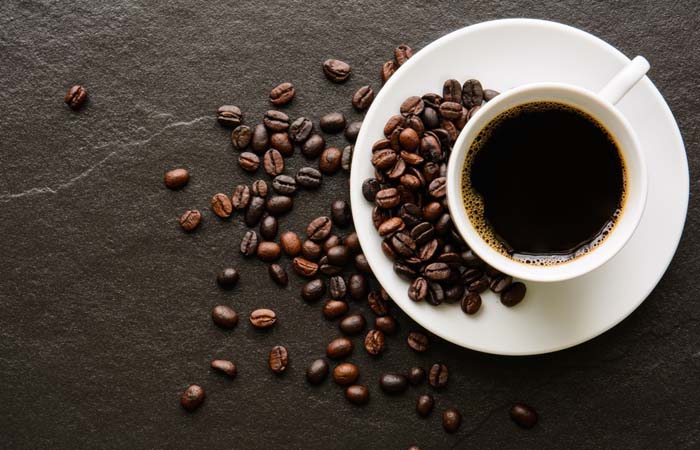 According to a recent study from German and Austrian researchers, drinking brewed coffee lowers the level of appetite-fueling hormone 'Ghrelin' in the gut. Coffee helps lower body weight and enhance longevity.
Ginger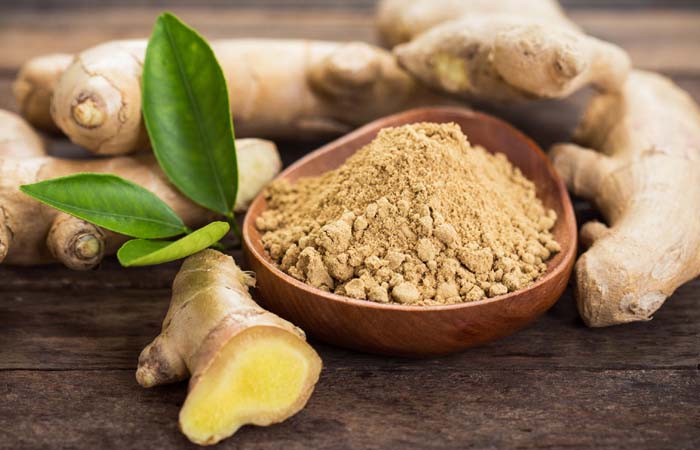 Ginger can fight obesity, heart disease and diabetes. There are certain compounds in ginger which enhance thermogenesis in body. This increases the metabolic rate by around 20 percent, and simultaneously reduces appetite. Try grating some fresh ginger onto your spinach or beans. You can make your meals healthier simply by adding fresh grated ginger to your veggies.  Honey Ginger Tea is a great alternative to overcome your hunger cravings.
A DIY Treat – Energy Bites 
Instead of a protein bar, try this home recipe. Mix half cup of chopped dates and nut butter each. Add one fourth cup of rolled oats and make 12 to 14 balls. These balls will keep your sweet tooth happy without any added sugar.
Lastly, sleep deprivation creates havoc with your glucose metabolism and hormones. This causes hunger cravings, overeating and overweight. Alter your lifestyle with early dinner and through sleep of 7 to 8 hours. What's your plan for snacking today? Which one of these is on your 'To eat' list?