A good and perfectly coordinated accessory can easily make or break any look within seconds and to perfect this art of accessorizing, one needs to be familiar with different types of earrings in fashion currently. Earrings might not seem very important at first but trust us, these small magnificent pieces of jewelry have been loved for centuries now.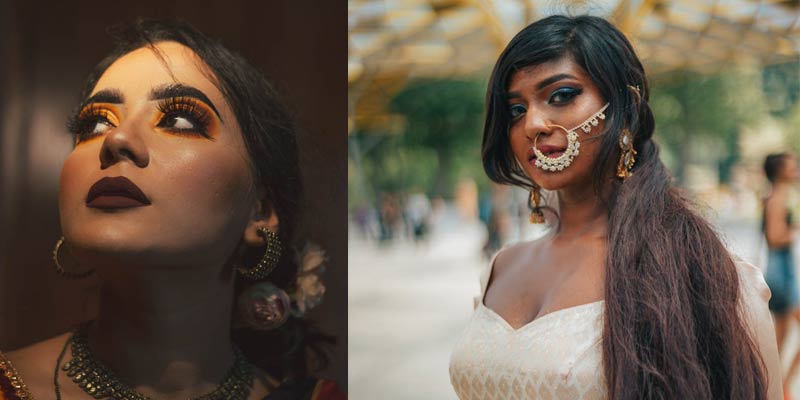 Wearing earrings attracts attention towards your face and has the ability to amp up or mute down the look. There are some types of earrings for every kind of outfit and that speaks enough about the versatility of this piece of jewelry. But many are still confused with what kind of earrings should be best sported with a particular kind of outfit or particular occasion. If you're also one of those then these different types of earrings piece will be your guide to dress.
Some on this list are traditionally loved and carried pieces of earrings whereas some are best sported for a particular festivity and then some just come in fashion every now and then.
1. Stud – Types of Earrings
Some of the most widely acclaimed and loved types of earrings, studs have been in fashion for forever now. It is as classic as a piece of jewelry can be and an absolute favourite for everyday purposes. Even though it looks good on everyone, people with short hair should definitely sport it more.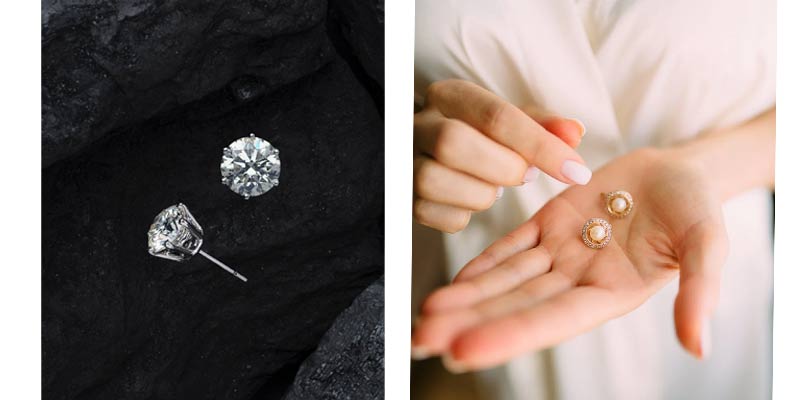 2. Drop Earrings
As the name suggests this earring is the kind that seems to have dropped down or extended from the earlobe, however, the drop is stationary. This is rather an amped-up type of earring and is often sported with more western dresses or even pantsuit for a power look. People often go for stone drop earrings and even the diamond ones.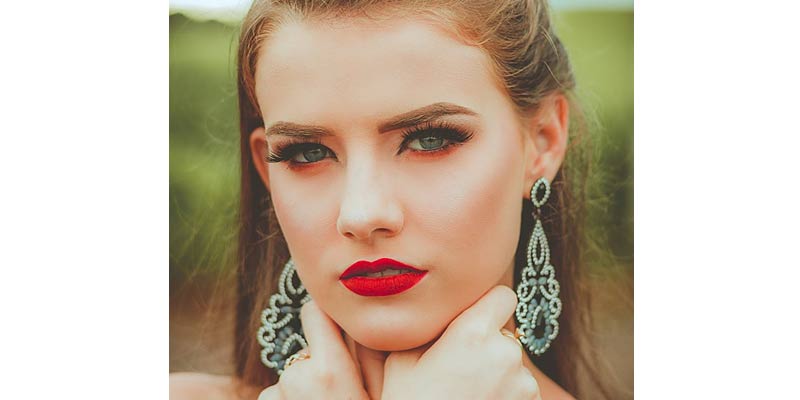 3. Hoop – Types of Earrings
Hoop had recently come back into style, all thanks to the Kardashians who were sporting it quite religiously. These are circular shaped ones and come in various sizes and shapes as per your interest. People have also started wearing studded or pearl hopes that have a very interesting and unique look to it.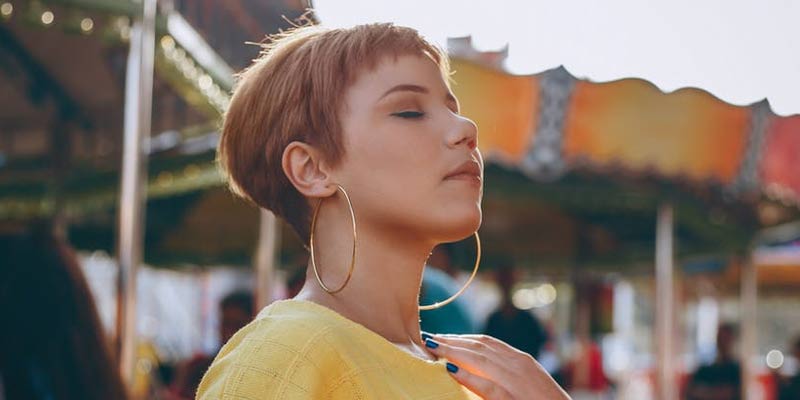 4. Danglers
Danglers are quite similar to the drop earrings, however, these are more freely moving in comparison to the stationary drop earrings. These types of earrings are quite versatile in style and can be sported on both a regular base, as well as at a more festive occasion.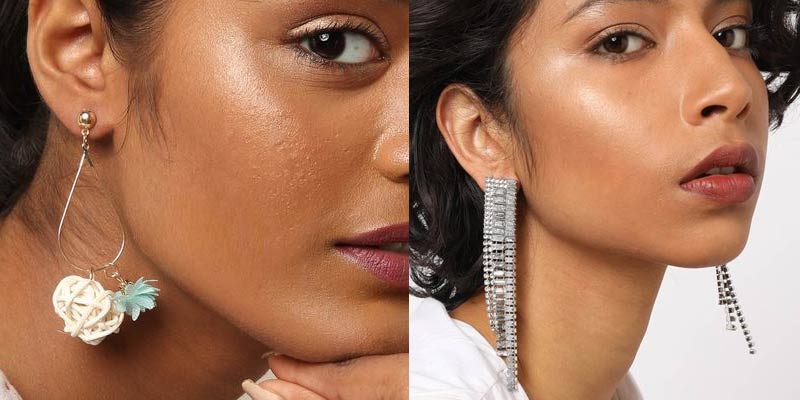 Suggested Read: Top 10 Best Vegan Lipstick Brands in India
5. Chandeliers
Again, one can sport a similarity between danglers and chandeliers, and the difference is limited to the fact that chandelier earrings are more often worn during special events. In addition to that, the chandelier earrings design consists of multiple levels of intricate designs. These are meant for fancy events and shine in all their glory when sported with something fancy.
6. Huggie – Types of Earrings
Huggies are a smaller and closely bonded to the earlobe version of hoops. They are not big, in fact, they're very similar and are best suited for people who are into simple accessories and jewelry.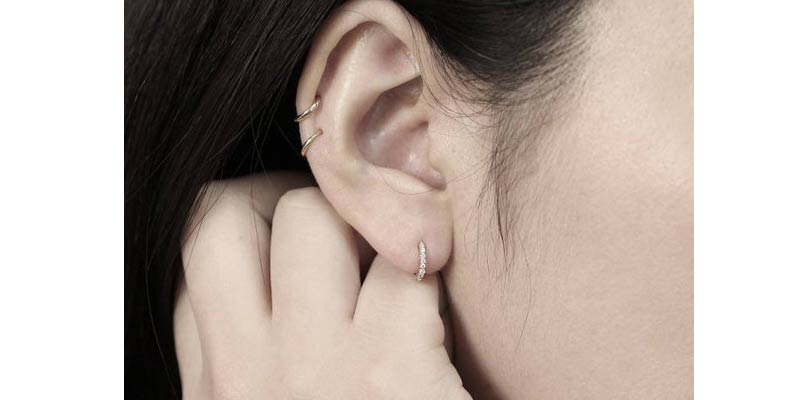 7. Teardrop Earrings
As the name suggests, teardrop earrings are in the shape of a teardrop and they do belong to the family of drop earrings. These particular types of earrings are mostly diamond or some other fancy stone studded.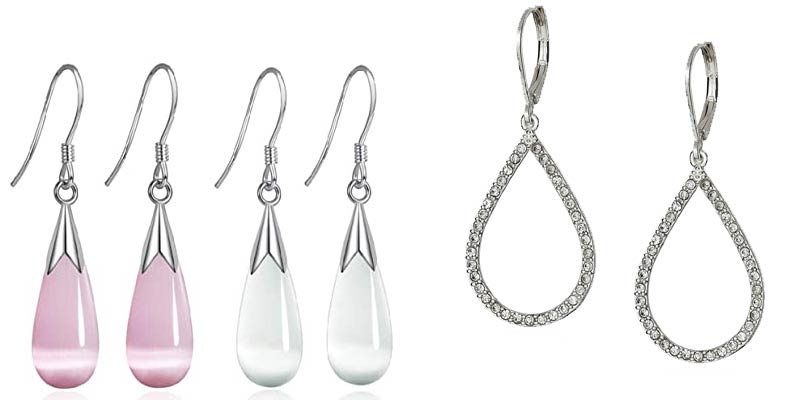 8. Fish Hook
Fishhooks are not a particular type of earring but rather it is a type of lock-in earrings that does not require a fancy lock behind it, to keep it secure and safe. You only have to hook it into the earlobe and you're good to go. These kinds of earrings are available in both routine-wear and fancy-wear, plus they're super easy to handle and sport, without much stress.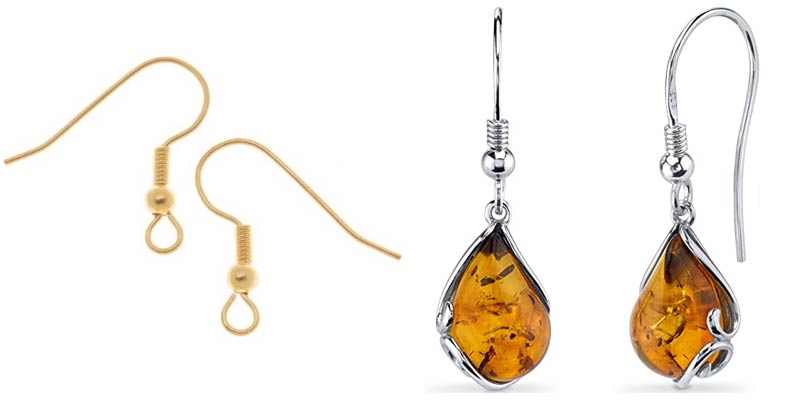 Suggested Read: These Are 7 Of The Best Makeup Brands In India
9. Leverback
These types of earrings are similar to fishhooks, but these do have locks at the back of it. They also look quite similar to a huggie and are generally very versatile. Leverbacks are often worn closer to the earlobe and often very secure in their being.
These were different types of earrings for better knowledge about what they're best suited for, how secure or not secure they're and what gives them the name they have. Do share with us your favourite type of earring.