Women are often associated or defined by their long tresses and it's been said that the long hair enhances their beauty. Let's bust this myth—Short hair are cool, cute and easy to maintain. Short hairstyles give you an edgy & sassy look, and at the same time, the hair care is not time-consuming. And here's the silver lining—short hairstyles suits every woman whether they have thin or thick hair. While there are numerous hairstyles for thick, long, lustrous hair; the women who have thin [or fine hair] hair are not left with too many options. Fret not!! these hairstyles for women with short hair will up your glam quotient, hands down!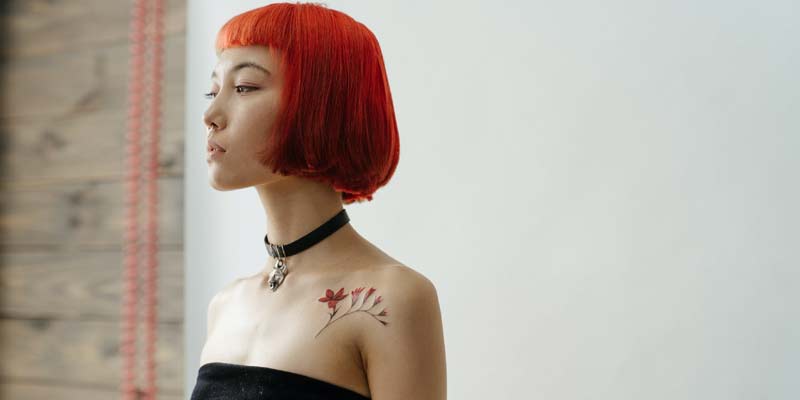 Which hairstyle is best for short hair?
Slicked-down Pixie Haircut – Hairstyles For Women With Short Hair
This one is quite easy to make and manage. You can opt for a gel to keep your hair in one place or go without it but this one is surely going to make heads turn.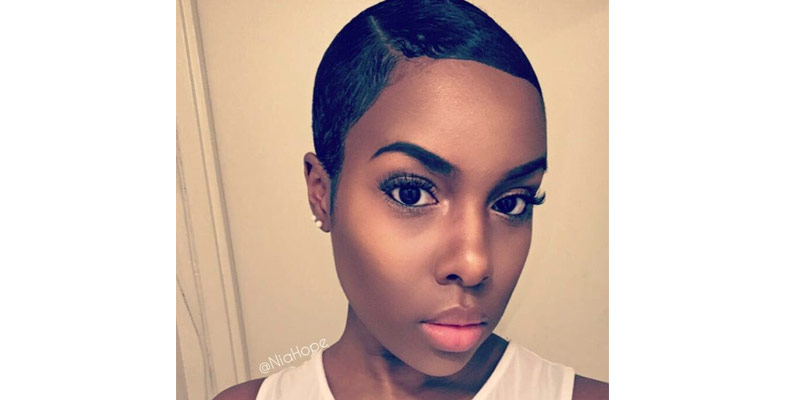 Thick loose curls
This side-parted hairstyle is quite cute and handy for women with thick hair. Anyone looking to grow their hair to bob cut can opt for this one. All you need is a curling wand on your wet hair and Voila…..you are ready to rock!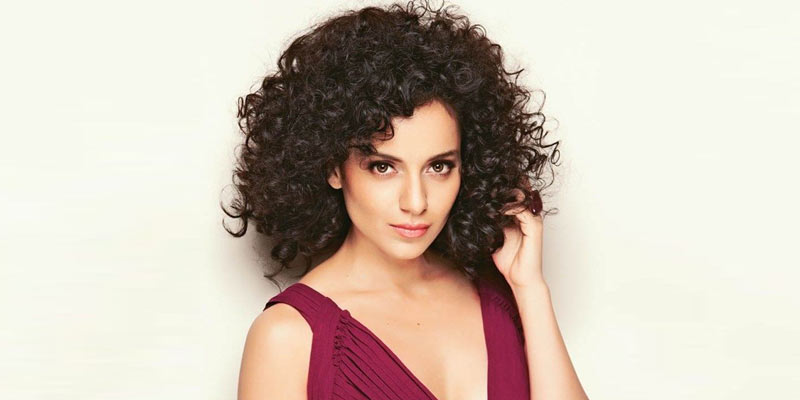 Behind the Ear – Hairstyles For Women With Short Hair
If you have slightly overgrown hair and it bothers you by falling on your eyes and forehead, this is the hairstyle for you. You can either blow dry your hair or straighten it and then tuck it behind your ears.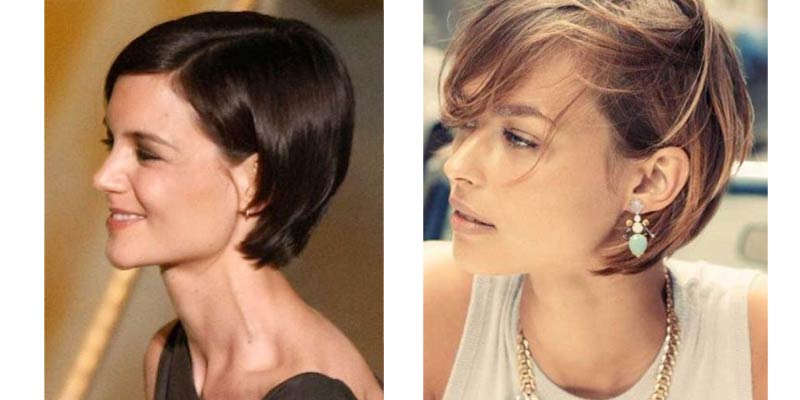 Short Blunt Bob – Bob Cuts For Women
For the ladies who have silky fine hair, this is the apt hairstyle. It gives an elegant & classy look and goes well with either side parting or middle parting.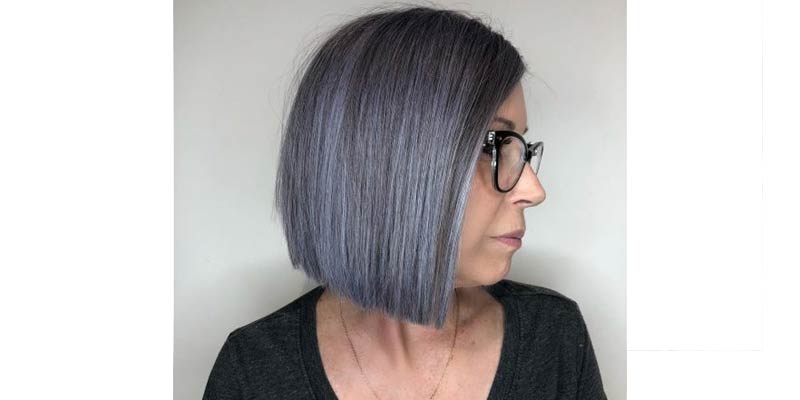 Shaggy Bob
This one is straight out of the bed looks haircut. For the ladies with slightly long hair with desire for a messy look, this hairstyle is perfect. What's more, it compliments all the age groups and easy to style.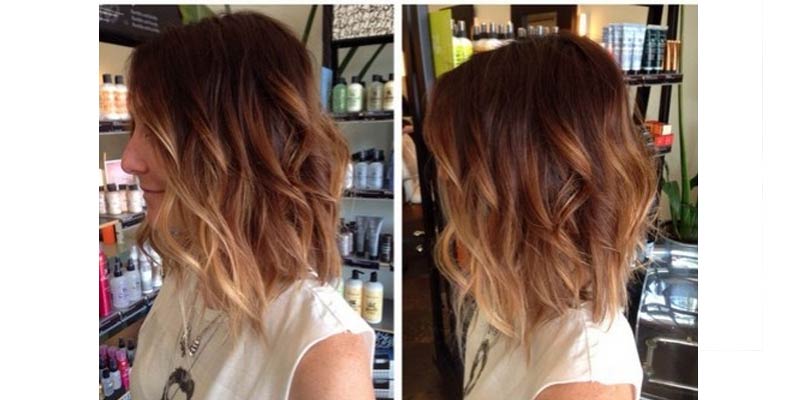 Feathered Bob – Bob Cuts For Women
Okay. This one will require some efforts but the result will be worth the pain. All you need is your hairdryer and curler and shape just the end of your locks. This hairstyle adds more volume as well as the sexiness.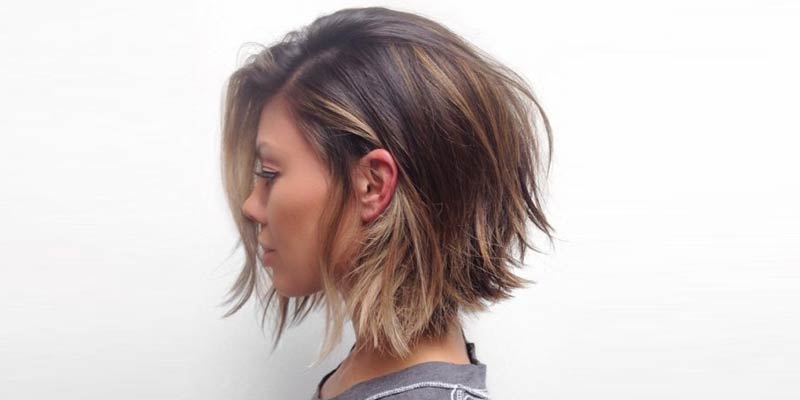 Pushed Back Bob – Hairstyles For Women With Short Hair
In hot summer weather, it can be very annoying if your hair falls on your face. This push back bob is the apt one to keep those bangs at the back yet look mesmerizing. Make sure not to go overboard with makeup and just highlight your eyes, leave the rest to this hot hairdo!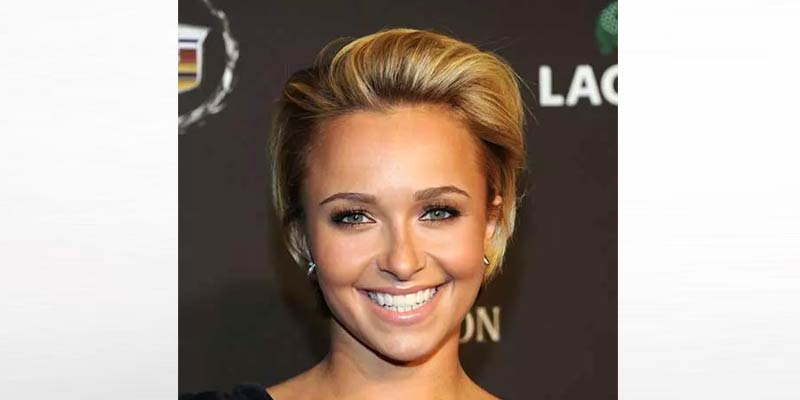 Silky Stacked Bob
Another amazing hairstyle for women with fine hair. It adds volume to the crown area as well as the nape of the neck.
Asymmetrical Pixie
A lovely, cute hairstyle which gives an edgy as well as messy look. You will have to use a smoothening serum to achieve this look.
Also Read: Big Fan Of Comfort & Style? Here's How To Wear Skirts For Different Occasions & Look Chic
Tight Curls
Women with heavy curly hair often have issues as the hairstyling ideas are limited. This is an ideal hairstyle which not just gives a voluminous look but adds the oomph factor too. Plus, they don't even need a curler as compared to their counterparts with straight hair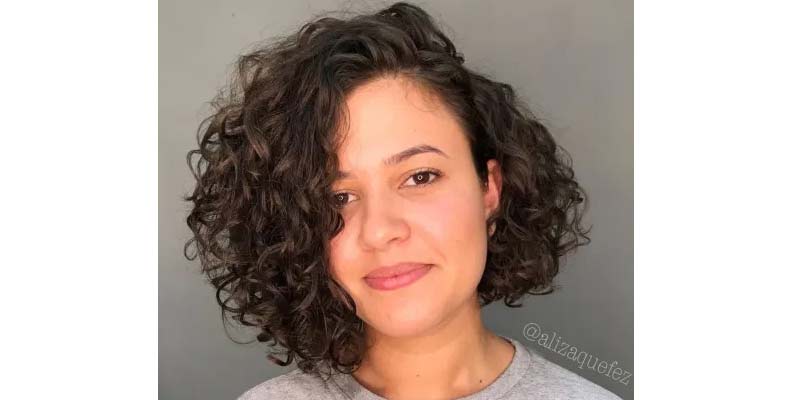 Spiky Style
One of the unique style if you would like to play with your looks and short bangs. The spikes add to the cool quotient to your personality. You can achieve this look with the help of hair spray.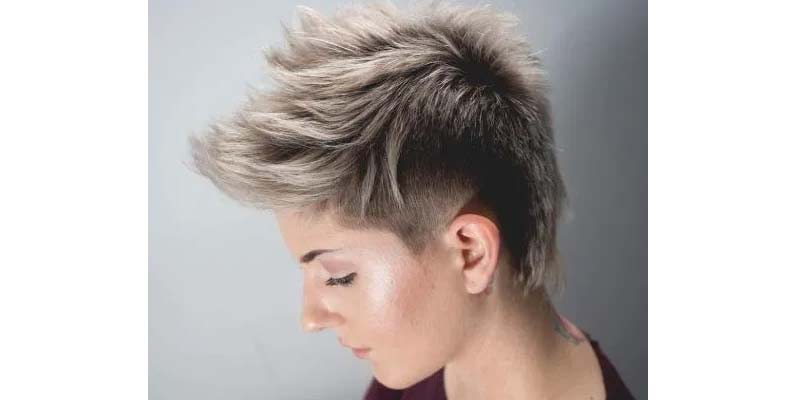 Short Braid – Bob Cuts For Women
Who says that only women with long hair can enjoy a braid? It looks equally good on the short hair. If you have coloured streaks, the braid will look even better!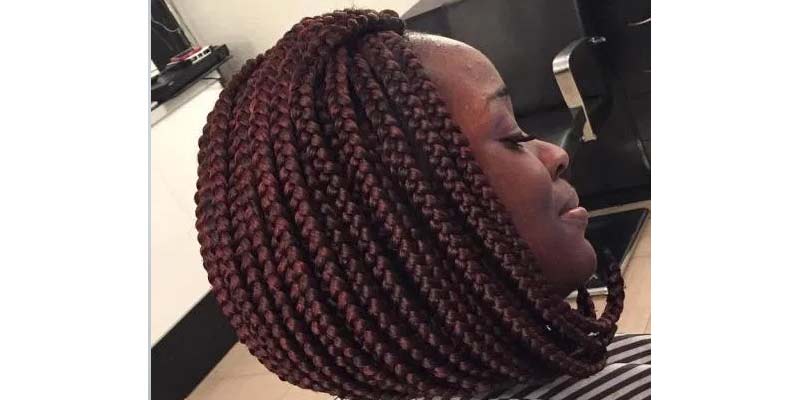 Shaved Pixie
For the women who would not shy away from going bold, this is the hairstyle for you. You can make a stunning statement plus you will not have to worry about managing your locks.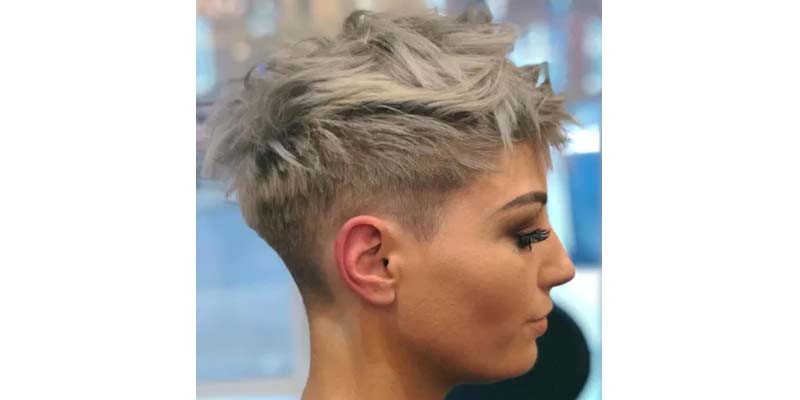 Chin Length Bob – Hairstyles For Women With Short Hair
If you have a round face, opt for this hairstyle, ladies. It perfectly complements the face structure and accentuates your front bangs.
Also Read: These Are Some Of The Least Painful Places To Get Tattoo That Every First-Timer Should Consider
Long Bob
If your hair length reaches upper shoulder, this long bob style is something you can go for. Simple, classic & elegant. It doesn't require much efforts and can be made without using hair equipment.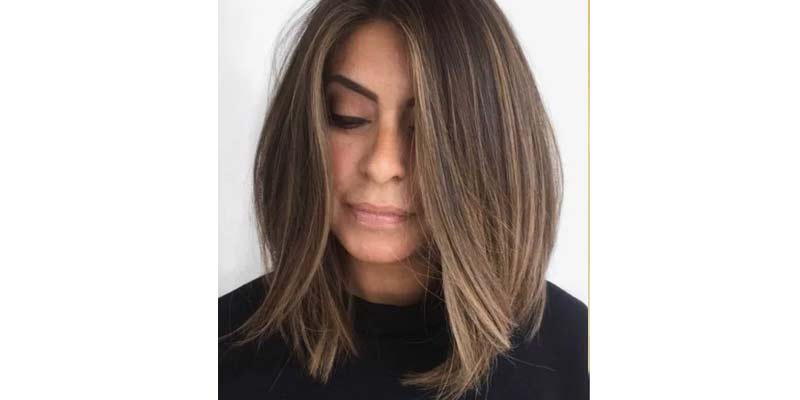 So Ladies, you now have plenty of options to show your hairstylist on your next visit to the salon. Happy Styling!