Summer has finally dawned upon us and that too in full spring, which includes all the sweat, humidity and too much sun on your face. In order to cope with it, we try tons of things, from coolers to cold fruits and ice-creams. From short shorts to summer dresses, everything and anything that we choose to wear in a day need to align with the temperature outside and the kind of things you need to do. And, ask anyone about the best clothing piece to wear on a bright and sunny day, they will immediately answer with a skirt. In fact, there are different skirts for different occasions.
They are flowy, comfortable and look super amazing with almost everything, plus, there are skirts for different occasions which means, you'll never have to transcend into something else. If you're someone who has never fully explored the life of skirts and how much fun they are, then this is the right thing for you.
In this piece, we explain how there are literally skirts for different occasions that not only look amazing but also keeps you feeling comfortable. Check it out for more:
1. For Office
Great workwear is not only essential for some people but also very restricting in terms of choices that you can actually go for. However, that's not true at all, one just needs to explore their choices. Skirts are and have always been great choices for workwear, especially pencil skirts that can make anyone look ah-mazing!! In addition to pencil skirts, you can also try midi skirts at work wear, just get some in solid colours and pair them with subtle prints and heels, and you're good for the day.
2. For Vacations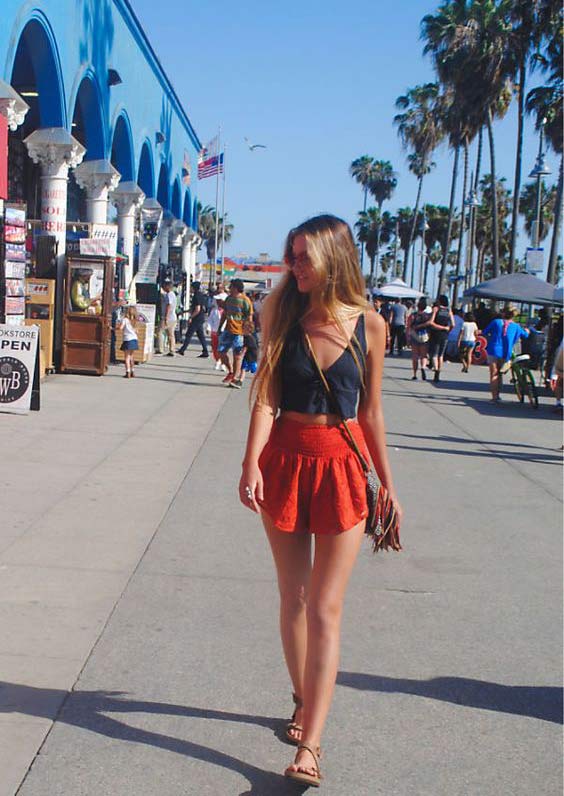 Who doesn't like holidays and vacations where you get to visit some new places and you can be anyone that you want for the world. Plus, you get to wear some of the best clothes in your closet, without any restrictions. In such cases, maxi skirts are an excellent choice. They make you look all bohemian and dreamy, which my friend, is very in-style these days. You can also go for pleated skirts which also looks amazing for vacation pictures.
3. For College
Now, college is the time to be experimental and on-trend with your looks, but it is also the time to be comfortable since you have to attend classes all day. High waist skirts in cool prints are excellent choices for it, whereas if you're someone who likes cute things and clothes then high-waist pleated skirts will be an excellent choice for you. Wear layered clothing with it and you are ready to rock your college.
4. For Chill Weekend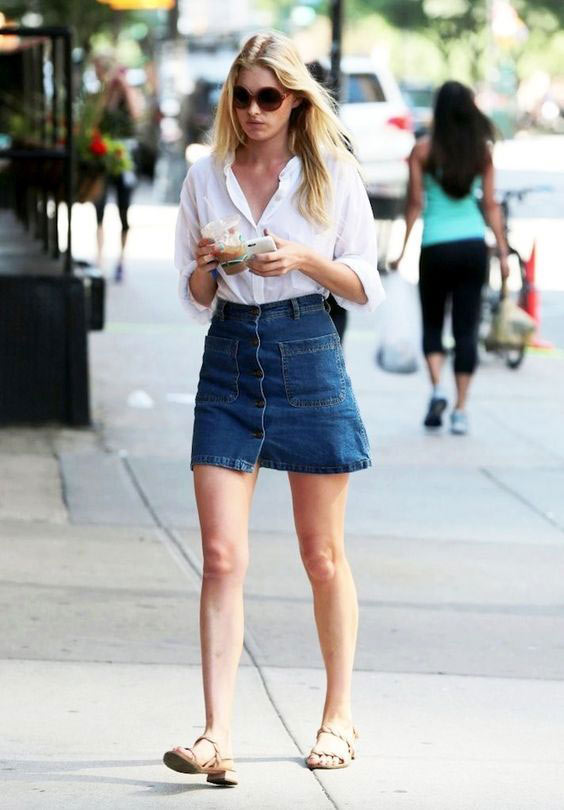 Weekends are the time to relax and chill with your friends and loved ones, it is the time to rejuvenate after long and stressful weekdays doing their jobs. You have brunches and lunches to meet up with friends and have a good time, for meetups like these ones you have multiple skirts for different occasions to choose from. You can pair up a flowy shirt with denim skirts or opt for a long skirt in some bright colour with a fairly simple top. Wrap around skirts is another great item to go for and just look good while enjoying the best food with the best people.
5. For Night Outs
It is that time of the week when you decide to make crazy plans with your friends to go out partying and dancing in some fancy clubs. We all have a designated space in our closets for these partying and night out clothing pieces and you need to have a glamorous skirt in there to kill the game. You can for one of those leather skirts or velvet skirts or even one of those glitters and beaded skirts that are minis in their length and make you look absolutely amazing in the club, while you're having a great time.
6. For Family Functions
We as Indians have tons of festivals, functions and occasions to attend and each and every one of them requires a specific kind of outfit. But incorporating skirts for different occasions in such moments is a great decision. You can always go for super flowy and fancy lehenga skirts that can be worn for anything and everything that you decide to attend, just opt for the right kind of fancy and you're good to go.
These were some of the really good options for skirts for different occasions that you can choose from and make perfect summer outfits.