Monsoon, as romantic as it sounds, comes with pros and cons both. It has its own charm but you can not deny that it comes with great fashion responsibilities. Beauty is there and there is no doubt about it, after all, it is considered as the most romantic season but the distress it brings is unavoidable. Where men can easily survive this season, we women have a hell lot to think about and god help us if we are working professionals as the fear of travelling to office never leave us.
The sticky moisture, the unexpected rainfall and the dirt everything bugs us and let's not forget that we can't be a Mowgli jumping around his way to the jungle. We have to maintain not only our appearance but also our work in the office and Monsoon makes it a bit difficult than usual. It's not only impossible to keep up with makeup but we have lesser clothing options too.
The struggle of getting through Monsoon in a classy way is possible and that is why we listed 5 simple hacks here:
1. Say No To The Jeans And Yes To Culottes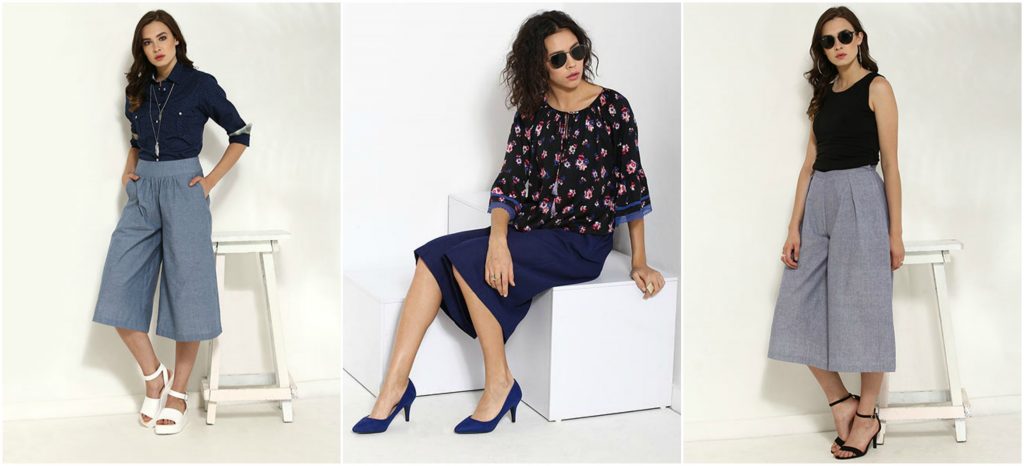 Ladies we all love our denim but in this rainy season they do not work out as perfect as they do in any other season. The denim soaks more water and god forbid if you happen to get wet in the rain, it will keep you wet for long and make your feet chill. So Denim is a big no no. Instead, you can use Culottes. Yes! They are made up of light fabric and give you a professional look too. They are slightly short so you will not have to worry about getting your attire dirty and the biggest good news is that they come in many styles. So what are you waiting for? Grab a fashionable pair of culottes.
2. Heavy Make-up Will Be A Disaster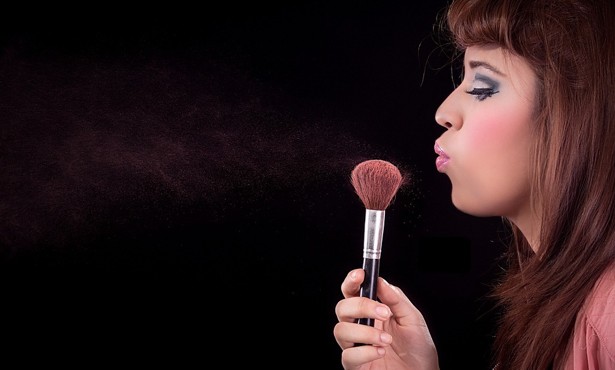 Imagine your make up is just right for any occasion and you are really happy with all the layers you put on your face to look perfect but all of a sudden you stuck in a heavy rainfall and the makeup washes off your face leaving traces that makes you look ugly. Horrific isn't it? So ladies it is mandatory that you get creative and apply the least makeup that you can while you are travelling to the office. Although, do carry your makeup kit so you can give your beautiful face a touch up whenever you want. Fair?
3. Walk In Wedges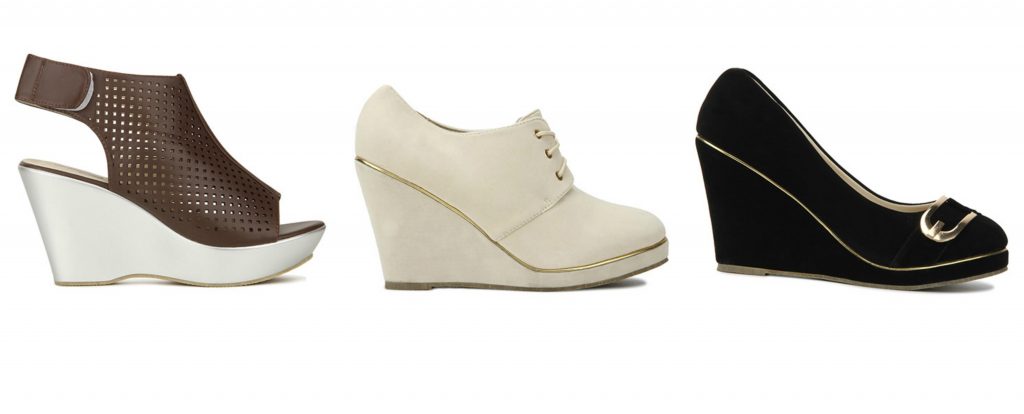 Yes, you read it right! Wedges are the best footwear for this rainy season as they allow you walk a little above from the ground and keep your clothes away from the mud. They are really comfortable to walk into so they help you move around with ease for the entire working day. The best part, they are so stylish that they make you look confident every time you slip into a pair of wedges.
4. Do Not Keep It Sheer And If You Do Keep An Umbrella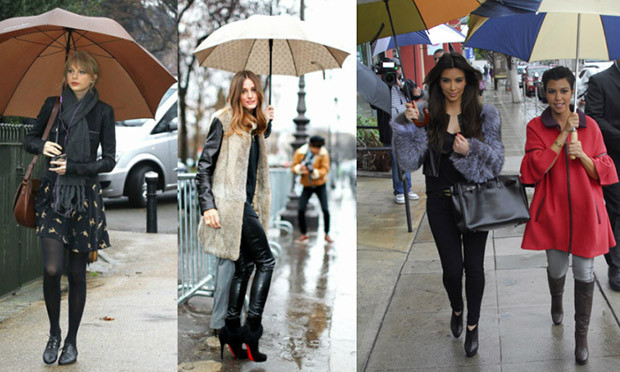 We know it's a lot when we say do not wear sheer as it is the new sassy but would you ever want to look like tacky ? No, right. Sheer is the newest trend but it does not look classy in Monsoons. You should use more of black fabric and other than that prints and checks so that if you get drenched in the rain, unnecessary skin show does not ruin your class. On the other hand, if you are so in love with sheer and you feel that there are days when you can't step out wearing one then the best safeguard is to keep an umbrella as it may come in handy.
5. No At All White
White is one of the most alluring and pleasing colours but unfortunately white and monsoon does not go hand in hand. It is just not the colour to opt at the times of Monsoons. Why? Well, it is no secret that a heavy rainfall will make it go transparent in no time and that is why it is said that you should avoid white or any other pastel colour in monsoon. Apart from that it gets dirty easily and you do not want ruin your attire, will you? So, avoid ruining your whites and go for darker shades.
See, if you be a bit cautious about fashion and style you can easily survive monsoons and if it gets any more difficult than this then feel free to leave questions in our comment box and we will definitely wave our magic wand.
Follow us on Facebook, Twitter and Instagram for more updates. Don't forget to like and share. Do tell us your views in the comment box below.
2 August, 2016
Avni S Singh