The festive season of Christmas is just around the corner and so is a new year. And, that means an end to the mess of 2020, even though nothing great about 2021 is planned as of yet. But, we need to end the year on a more positive note and welcome 2021 we a more positive and happy mood. Moreover, we need to be more cheerful for this year's Christmas than ever before, after all, it has shown a lot to many of our closest people and if you think the same, but don't know what to get your friends and family for Christmas then keep on reading for this great and inclusive Christmas gift ideas list.
This list includes some of the most basic items we all have gifted at some point or the other and some personalized, as well as, 2020-specific Christmas gifts. You can customize them according to your friend's personality or need. Let's check out the Christmas gift ideas list.
Also Read: 21 Christmas Songs To Keep That Xmas Party Going!
1. Personalised Cutlery or Home Items
There's nothing more personalized than the household items that you use every single day for the most basic of necessities. Hence, gifting someone these items with their initials engraved on them would add a personal and more thoughtful touch to your Christmas gift. Moreover, one just can't have enough household items and they're affordable too.


2. Make a Nice Card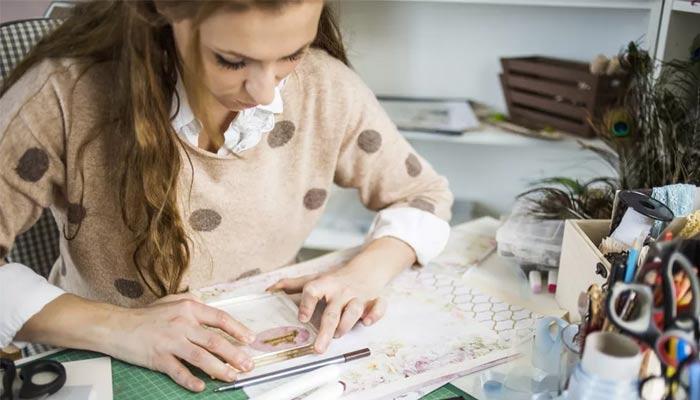 Making a card for each loved one would not only be low cost but will even be more personal and touching. Prepare a nice message for them, wishing them a Merry Christmas and A Happy New Year and blessing them for their future. Stick pictures, and make it as creative as possible, to give it a unique and authentic look.
3. Free Subscription
These days, the best movies, web series, and shows are available to watch online on OTT platforms. And, it could just be the perfect gift for your near and dear ones. You can gift them a subscription to any streaming service like Netflix, Amazon Prime Video, Voot Select, Hotstar+ Disney, etc. If not this, you can gift them the subscription of useful platforms too like UpGrad, Coursera, Udemy, etc. It'll be a great gift and will make their occasion special.
Also Read: 7 Weird Christmas Traditions In The World That Will Leave You Dumbstruck!
4. Personalised Celebration Pack
Whether it may be sweets or it is chocolates, it'll never be less loved as a gift. But instead of gifting the boxes straight away after buying, you can personalise the pack based on what you think that they'll like the most. With a beautifully written message wishing them Merry Christmas and A New Year, hand it over with a wide smile, it'll surely uplift your bonding with them. Adding to these Christmas gift ideas, you can also prepare a batch of Christmas chocolate at home and share it with your friends and family, it can even be turned into a fun family tradition.


5. Work From Home Essentials
2020 has been the year of working from home, especially for the ones who never knew that their work can actually be turned to a more remote opportunity. But no matter how great, relaxing, tiring, or stressful it's, none of us were ready for it, and looking at the current situation, we might have to stay under the same for a long time to come. Hence, gifting your loved one a WFH essentials kit is a great Christmas gift ideas you can explore this year.
6. Clothing
If you know what size is worn by the people you love then you can surprise them with their favourite kind of clothing, which you could purchase online or in the market. Wishing them a happy Christmas with a brand new piece of clothing, a winter essential can be an even better choice. You can gift them fuzzy socks, scarves, gloves or hat, and can even get it embroidered with their initials.


7. Gift Card
One of the best Christmas gift ideas is to simply put your thinking cap to rest and get your friends and family a gift card from their favourite shopping site. It's the best way to send your best wishes across and let the other person choose what they would want this Christmas.


So, these were a few Christmas gift ideas which you could use to gift your loved ones this Christmas or New Years'.
Do note, as much as 2020 has sucked, we're still not over COVID in any which way, hence, we need to be more aware of our actions and decisions than ever. Avoid going to crowded places or visiting home if you have old or ill people at home. This can certainly be one of the best Christmas gifts to them from you this year.