Delhi, the Indian capital, is a socio-cultural hub with an amalgamation of different colors and cultures. Delhiites have officially claimed that their city has the best food in the country. From small junk food corner to dhabha, to cafes, to five-star restaurant, you'll have a scrumptious meal at every one of these places. The trend of hangout cafes is a huge hit among Delhiites, it has great décor for your Instagram picture and tasty food at affordable pricing (at least for the place). This is why a new café is popping up in the city every now and then, let's have a look at some of the best cafes in Delhi for date night with your partner.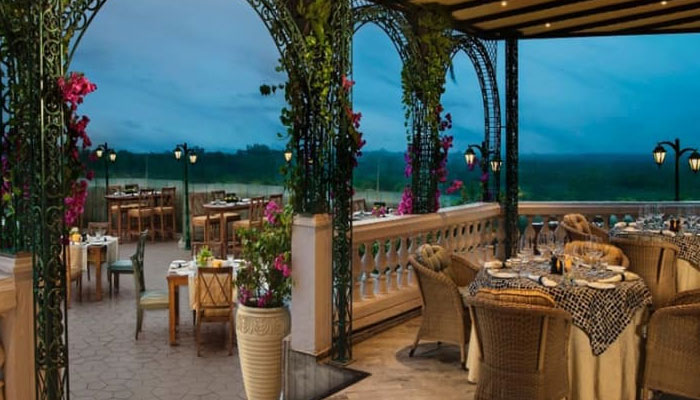 All of these cafes have two things in common, they're hella cute and serve food which is to die for. Plus, these cafes could be found in the price locations of the city which opens your doors to other fantastic places, for when you're coming with your gang or others.
Check out the best cafes in Delhi for date night:
1. Rose café, Saidulajab
Often called the best romantic cafe in Delhi, this cafe is located in the streets of Saket. This place has the cutest décor and is absolutely perfect for your Instagram aesthetics. The pleasant tints of pastel pink and bright hues of blue contribute to the radiant ambiance, decorated with ceiling donning and pretty lamps, all with the perfect lighting to set the "mood".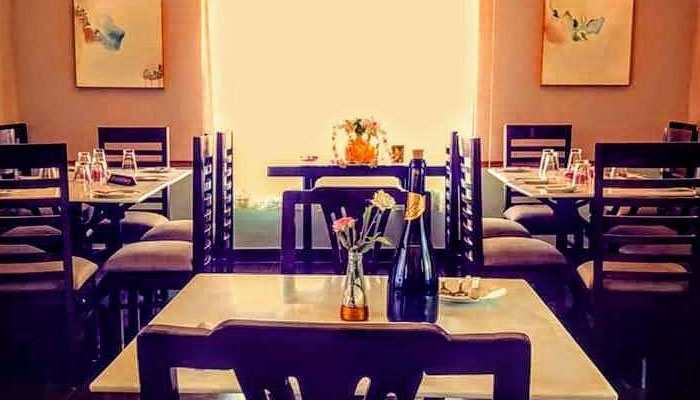 Rose Cafe without a doubt is one of the best cafes in Delhi for date night with your partner. So, the next time you feel like taking your special one out for a date, this is where you should go, they also have an arrangement for outdoor seating. You can try their espresso cake, board games and they also have vegan options.
Cost for two: INR 1400
Must try: Mint Lemonade, Coffee, Spaghetti, Sangria, Espresso Cake
2. Café Lota, Pragati Maidan – Best Cafes In Delhi For Date Night
A perfect café if you and your special one is seeking some silence, this cafe is embedded within a craft museum. Café lota is known for its unique menu that serves regional food and tastes absolutely stunning.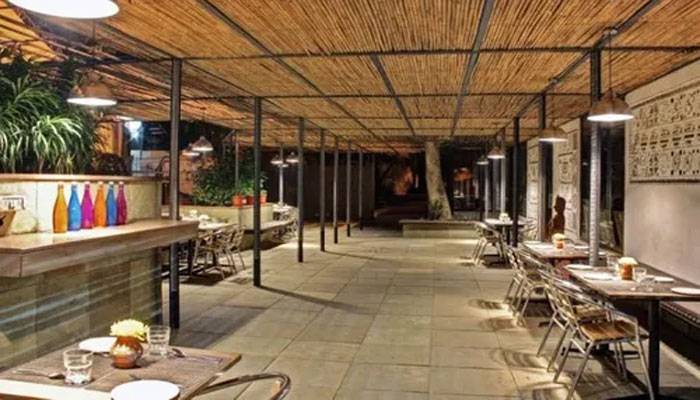 This cafe with an artistic twist makes it a perfect café for date night, where you can marvel at the beautiful and artsy interiors or take a walk around the soothing village themed museum, all in the beautiful company of your partner.
Cost for two: INR 1200
Must try: Palak Patta Chaat, Apple Jalebi, Filtered Coffee, Aam Panna, Cheesecake, Sabudana Popcorn, Appam
3. Cherie, Mehrauli
Deep pockets alert This South Delhi cafe is often termed as the ultimate destination for Valentine's Day, bit high on the monetary spectrum, Cherie was designed exclusively by an acclaimed and famous architect Lucie Salaun. The café flaunts its classy interiors that will melt your special one's heart at the very first glance. The soft lighting, exotic drinks, ethnic food, vibrant cuisine and live musical performances are perfect for a date night with your bae.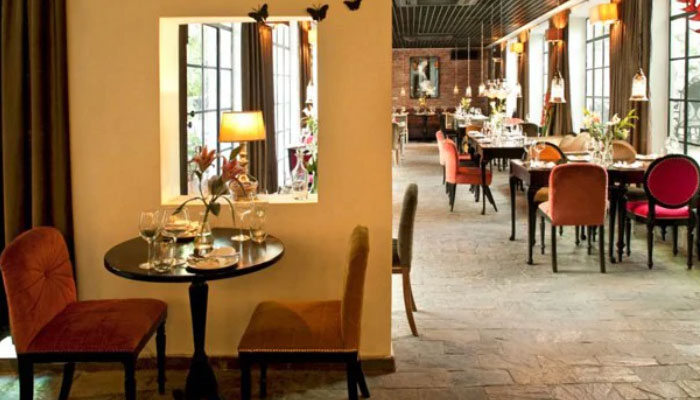 Cost for two: INR 2500
Must try: Drunken Tiramisu, wood-fired pizza, Mezze Platter, Wine, Sangria, Pasta, Cocktails.
Suggested Read: Check Out These Cheap Shopping Markets In Delhi For Everything Amazing
4. Diggin, Chanakyapuri – Best Cafes In Delhi For Date Night
A gorgeous cafe that will take you to the streets of France with its manicured windows and lush green and well-maintained gardens. Diggin offers a soothing space with well-manicured French-style windows, lush green gardens, fancy colorful birdcage decoration, and relaxing vibes. Diggin is one of the most romantic cafes in Delhi and can provide a lot of Insta worthy pictures.
This café takes a beautiful note on those rustic old European cafes with natural surroundings and soothing views, plus they even have an outdoor seating arrangement decorated with fairy light. Take your date to this amazing place on your next date night and have a lovely chat over their famed Coffee Creme Brulee.
Cost for two: INR 1400
Must try: Zucchini Fries, Aglio-e-Olio, Bacon Pizza, Cafe Mocha, Lemonade, Cold coffee.
5. Hauz Khas Social
Remember the movie Tamasha? Well, all the café scenes of the movie were shot in Hauz Khas Social and for Delhiites, it is the best café in the Hauz Khas area. Often considered the OG of best cafes in Delhi for date night, every Delhiite has had a fun, romantic, or memorable memory from the place.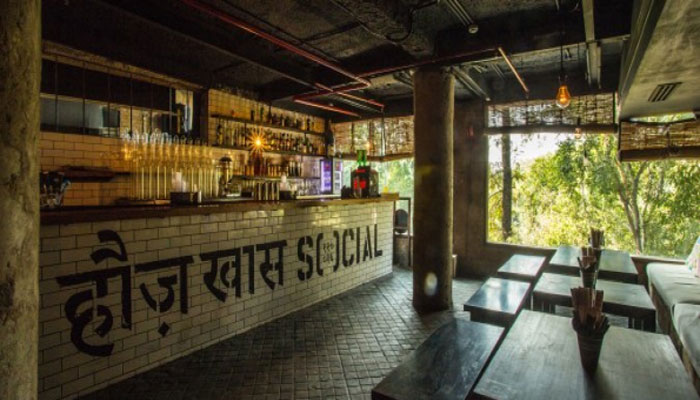 As you enter Hauz Khas Social you're welcomed with an aura which is both relaxing and energetic, and they have different section upon what you're looking for. The place opens up to a scenic look of the adjacent Deer Park and its beautiful lake. Social offers tempting drinks, beautiful ambiance, exotic cuisine and soothing music which will bind you for hours upon visit.
Cost for two: INR 1300
Must try: Lasagna, Salad, Coffee, Mocktails, Chicken Biryani and their LIITs are to die for
Suggested Read: Short Trips From Delhi: A Guide To Select The Best Location For Leisure & Work
So these were some of the best cafés in Delhi for date night. Make sure you visit at least one of them on your next date night with bae. Also, the majority of eateries and cafes have opened up in Delhi with necessary precautions and ample care of the staff.