Exploring the best furniture markets in Delhi is an exercise in great learning; that can tell you that the national capital is way more than just being a city admired for green, spacious roads, a thriving food culture and regarded for warmth.
Three things in life can never look good without some add-ons. First and foremost, there's the traditional Indian bride without proper make-up, jewellery, and a beautiful bridal lehenga. Second, it's a car without a great shade and stylish interiors. But there's also something, probably, above anything else- a house without some awesome furniture. Isn't it?
There's always this affable difference between a home and a house. The former represents an all-encompassing space where happy lives reside. The latter tends to represent a mere aggregate or fortification of brick and mortar.
A lop-sided, lacklustre and lame looking house can instantly turn into a palatial paradise or a proper home if you like, once decorated with some great furniture. And therefore, there hardly needs to be an argument as to why great furniture is essential for a house. That comfy sofa-set, a pair of nice, homely chairs, a king-size bed, marked with a cute, tiny seating arrangement, folding tables for the evening cup of tea and a mini table-set in the kitchen. And there you have it!
What would suffice other than this isn't it? That said, let's forget the Delhi known for the best-tasting culinary delights and the multiple shopping arcades that bejewel India's national capital. Time to explore the best furniture markets in Delhi.
Kirti Nagar Furniture Market
One of the most outstandingly diverse markets for shopping for furniture, Kirti Nagar is sort of a furniture landmark for the city in entirety. The number of shops nestled here makes the Kirti Nagar furniture market one of the best furniture markets in Delhi that brings forth as much confusion as to the boundless variety it is laden with. The furniture market is a big hit among any and every kind of furniture shopper. You can find something amazing and unique at different price points which makes the Kirti Nagar furniture market, a market for everyone. From dining sets to sofas to beds to even rocking chair or bunk beds, you can get anything here and can even get something custom built adhering to your needs and wants. Plus, a lot of shops in this furniture market in Kirti Nagar now finance their items which mean that you can shop something on an EMI basis and can go for something you truly like and want rather than settling for something due to the constraints of the budget. Moreover, the quality of furniture in this market are Grade-A in every sense, they stand the test of time and keep looking brand new at all times.
Karol Bagh Furniture Market
This is one of the most stable choices for any denizen of Delhi when it comes to shopping for furniture. At Karol Bagh, no element of furniture is ever available minus a variety. With an interesting blend of branded modern-age furniture stores as well as traditional family-run furniture businesses, Karol Bagh is seldom disappointing. At Ajmal Khan Road, Arya Samaj Road, Gaffar Market- Karol Bagh- combines the best of all worlds when it comes to buying the best furniture in all of Delhi.
Panchkuiyan Road Furniture Market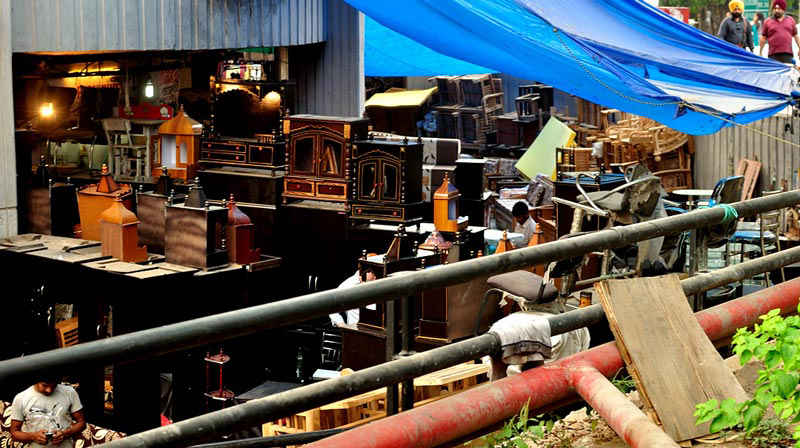 Another old, dependable market-place that represents and is composite of one of the best furniture markets in Delhi, the Panchkuiyan Road market consists of a cramped furniture market. Interestingly, the market has been in existence for the longest possible time. Ever since the 1960s has the market been serving keen customers hoping to get reliable furniture with a variety of options. Above anything else, there's this incessant trust factor with buying from Panchkuiyan Road that's earned it a special place among the furniture shoppers in Delhi.
Munirka Furniture Market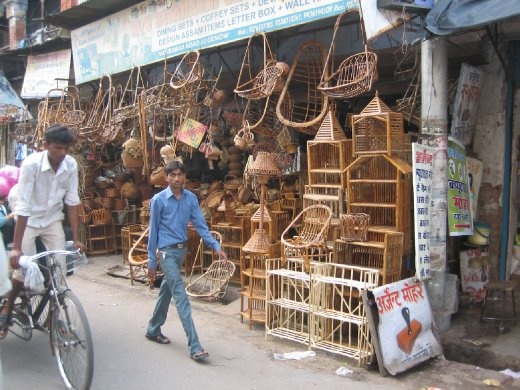 Generally, there's this tendency among shoppers in Delhi to shop from their choicest and most sought-after places, caring little about the distances. This, after all, is a huge city marked by long distances.
But there also happen to be buyers who don't particularly like the idea of covering a long distance, even if, it is with regards to buying essential stuff like one's furniture. To that end, Munirka covers Southern Delhi's need to shop for home as well as office furniture.
With a wide-ranging stack of marvellously designed wooden furniture and comfortable sofas, chairs and bedroom essentials, Munirka is decked with a lot of choices that seldom leave shoppers in despair or with scratchy heads.
MG Road Furniture Market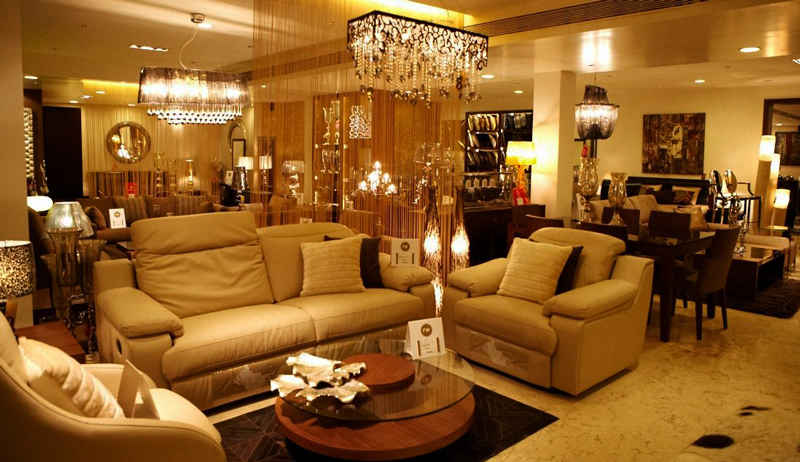 If you happen to descend further south from Saket and Qutab Minar onward to the southern tip of Delhi that leads up to Gurgaon you'd bump into a massive barrage of shops on either side of the famous MG Road.
This isn't just a market for furniture exclusively. Interestingly, whether one desires to shop only for furniture or for other home appliances, there's plenty of fashionable stuff out here at the MG Road expanse. Interestingly, while there are branded outlets for furniture that unfurl some state of the art, posh and serene-looking styles, there also are affordable or pocket-friendly articles that don't burn a hole in your pocket.
MG Road, one of the best furniture markets in Delhi is here. Where are you?