Coronavirus pandemic put a halt on the routine chores of the entire human race in a blink. Everything that was normal became abnormal due to COVID-19. Moving out for grocery, going to the office, meeting your loved ones, celebrating festivals, all these had become a distant dream. 
But every coin has its two sides. Albeit, the hardships induced and the loss caused by the pandemic was immeasurable it gave us time to reflect. Most people when got this mandatory time-off realised that nothing comes before good health.
The benefits of regular exercise were known to people. And so, they started including exercise as a part of their daily regime. There are innumerable and proven researches that vouch on the positive benefits of regular exercise on physical as well as mental health.
Here are the top 6 benefits which lay the foundation of the importance of regular exercise:
1. Weight Loss 
Weight loss is the most common benefit of regular exercise. Being a couch potato can make you gain weight which can have detrimental health effects.
Our body is designed to use the energy we gain from food in three ways – through digestion, by performing natural functions like breathing and lastly by exercising.
When you go on a diet, your metabolic rate is reduced which inherently reduces the weight loss process. On the contrary, the benefit of regular exercise is that it boosts your metabolic rate which in turn can help you burn more calories.
Weight gain and obesity open the floodgate to many chronic physical and mental health problems. So always keep a close watch on your weight.
2. Shaping your muscles and bones – Benefits of Regular Exercise
Benefits of regular exercise include the building of strong muscles and bones. You can add muscles to your body if you include weight lifting in your regular exercise. An appropriate intake of protein can boost the muscle-building process.
Regular exercise also helps in building bone density and prevents osteoporosis.
3. Diminish the risk of chronic disease 
One of the prime factors that increase the risk of chronic disease is the lack of regular exercise.
The benefits of exercise are not just limited to cardiovascular fitness or body composition but it even also improves insulin sensitivity. In fact, it even decreases the fat and blood pressure levels of the body.
On the contrary, the lack of exercise can give you belly fat which shoots up your risk of having type 2 diabetes and heart diseases. 
Suggested Read: What Is Folic Acid And What Are The Benefits Of Folic Acid?
4. Lustrous Skin 
Oxidative stress in your body can make your skin look very dull and unhealthy.
When our body's antioxidants are unable to repair the damage caused by the radicals present in the cells, oxidative stress occurs. This stress deteriorates the quality of your skin.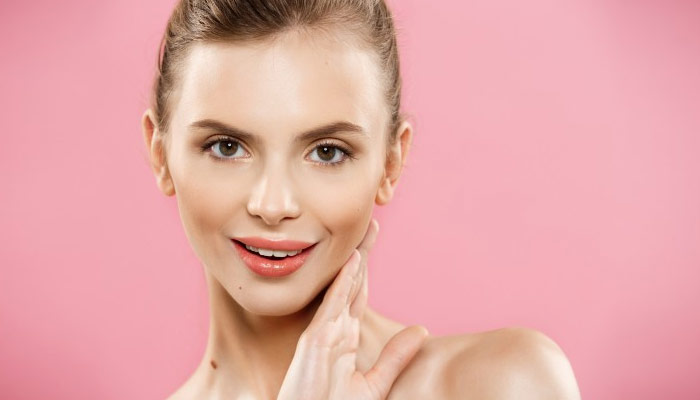 The benefit of regular exercise is that it increases the generation and formation of antioxidants which can protect our skin cells. With that, the increase in blood flow caused by exercise invariably reduces skin ageing activities and can give you lustrous looking skin that feels very healthy.
5. Improved Brain Health 
When you exercise there is an increase in your heart rate. This leads to a sufficient supply of blood and oxygen to your brain which improves the overall functioning of your brain.
Regular exercise also stimulates the production of hormones which can aid in the growth of brain cells thereby improving your memory and thinking skills.
6. Quality Sleep
The topmost benefit of regular exercise is sound and better sleep. Your body temperature increases when you work out. This temperature increase is brought down by the body in a natural way while you are sleeping thereby increasing the sleep quality.
Many pieces of research support the conclusion that regular exercise can improve the quality of sleep. Of the many, one study has concluded that 150 minutes of exercise per week can lead to a 65% improvement in the overall quality of one's sleep.
Ergo, insomnia can be kept at bay with regular exercise. 
Suggested Read: 5 Things to Avoid for a Good Night's Sleep
The Takeaway
In most countries, life is getting back to normal however we have a long way to go before we get there.
Keeping a close check on your health should be on top of our priority list. You need not join a gym or a yoga class to get fit or healthier. There are many online channels on various platforms which can help you work out from your house. Look out for such channels – make time to do regular exercise and convert it into a habit.
The benefits of regular exercise will ripe fruits of your overall wellbeing for years to come. 
Suggested Reads: