There are numerous benefits of mustard oil for hair care and this is boosted by the vitamins and minerals present in the oil.
Mustard oil, better known as Sarso Ka Tel, is a very common household product that has many uses. Right from cooking to treating common problems, mustard oil has been essential in Indian households. Mustard oil is used for skincare, health and even hair care and everything in between. After all, who can forget the childhood Sunday Champi time we had at home, where our mothers/grandmothers used mustard oil for hair care.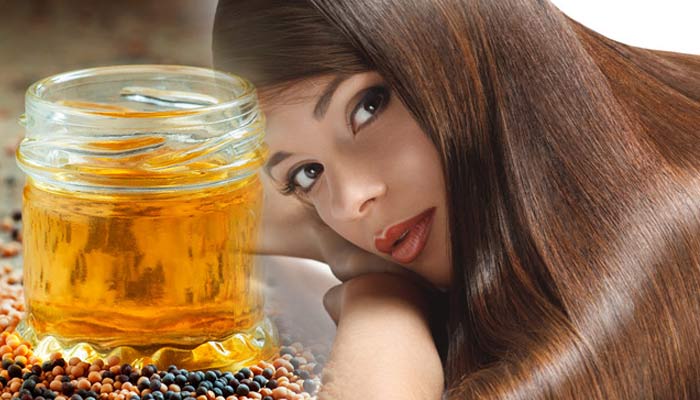 There are a variety of reasons why this particular mix is quite popular in Indian households and that is exactly what we will cover today. Benefits of mustard oil for hair and what makes it an ideal oil for hair care and growth. But first, let's understand what mustard oil is and what great things it possesses in general.
What is Mustard Oil?
Mustard oil is extracted from the seeds of the mustard plant and is popular for its high smoking point and strong flavor, which makes it an essential ingredient in South-East Asian cuisine, especially, Indian. However, pure mustard oil has been banned in the West and in countries like the US, Canada and all of Europe.
Also Read: 5 Homemade Hair Oil That Will Give You Rapunzel-Like Hair & Boosts Hair Growth
Apart from cooking, mustard oil is used for treating fine lines and wrinkles, massage newborn for stronger bones and instant joint treatment and for promoting hair growth.
Benefits of Mustard Oil For Hair
1. Natural Hair Conditioner
Mustard Oil contains alpha fatty acids which are known to keep hair well-hydrated and fresh. And when hair is in this condition, it grows faster and denser as well. So, mustard oil acts as a nice conditioner while being completely natural and with no side effects.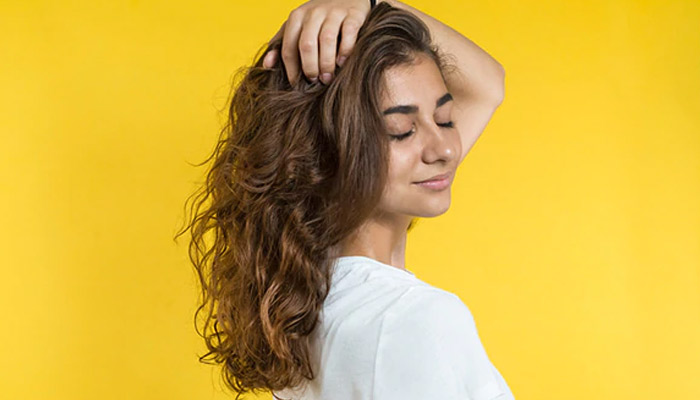 2. Suitable for Hair Nourishment
Due to pollution and air contamination these days, many people face problems like hair thinning or hair fall. These tend to happen when our hair follicles grow weaker due to hair damage. Mustard oil could be very helpful in treating your hair and nourishing it properly so that its strength and shine can be brought back. This is one of the most commonly believed benefits of mustard oil for hair care.
3. Packed with Several Nutrients
Mustard oil contains several nutrients that are beneficial for hair growth like Vitamin A, Vitamin D, Vitamin E and Vitamin K. Minerals such as calcium, magnesium and iron also accompany these vitamins. And lastly, being a rich source of zinc, beta-carotene and selenium, which are known for their healthy effect on hair growth.
Also Read: Which Are Some Of The Best Essential Oils To Sharpen Your Focus
4. Boosts Blood Circulation
Massage your hair and scalp with mustard oil regularly to keep a firm check on hair loss. It helps in boosting the blood circulation in the scalp and thus gives way for hair growth and new hair from growing.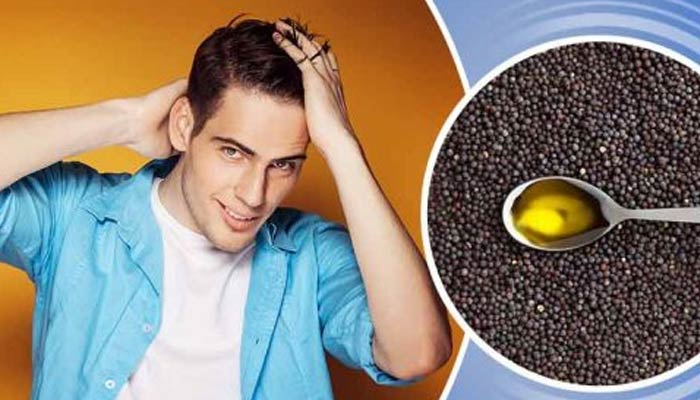 5. Promotes Hair Growth
Being an excellent source of omega-3 fatty acid, which is one of the most necessary nutrients to facilitate hair growth, mustard oil enhances the quality and growth of one's hair.
6. Anti-fungal
The fungus could develop on the scalp and prevent proper growth of hair leading to hair thinning and hair fall. Mustard oil is anti-fungal in nature because it contains uric acid and ALA, which are well known for treating fungus.
Here are a few different ways in which mustard oil for hair exercised
1. Mustard Oil and Yogurt Pack
Mix yogurt and mustard oil in adequate amounts and apply it on your scalp. Use a towel to soak it for about 30-40 minutes, and then wash it with a mild shampoo. Use this twice or thrice a month.
2. Mustard Oil and Aloe Vera pack
Mix aloe vera and mustard oil and apply it on your scalp. After 30-40 minutes, rinse it off with a mild shampoo. Repeat it twice a week to get good results.
3. Mustard Oil and Lemon Juice Pack
Take mustard oil, Fenugreek powder, and lemon juice and mix it well. Keep this mixture on your scalp for about 30-40 minutes and then rinse it off with a mild shampoo.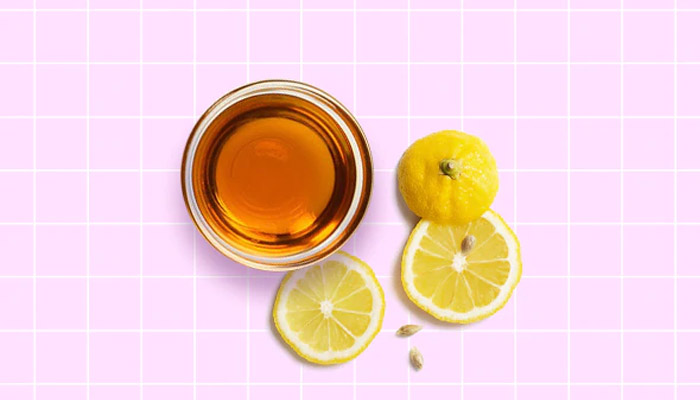 4. Mustard Oil and Banana Pack
Take a ripe banana, peel it off and mash it. To this, add yogurt and mustard oil and mix well. Apply it on your hair and leave it off for 30 minutes. After that, wash it with a mild shampoo and you're good to go.
These were some of the benefits of mustard oil for hair care that have made this elixir a crowd favourite for years. People have started coming back to mustard oil for restoring the natural essence of their hair since chemicals and regular parlour visits often lead it stranded and damaged by the end.
Start using this mustard oil for hair care and experience the results for yourself.