Summers are harsh for everyone, but nothing comes even remotely close to the brutality it has over those with oily skin. If you're someone who has oily skin then you'll understand exactly what we're talking about. And, if the general existence wasn't hard enough, makeup for oily skin in another task altogether. Many fail and then even stop trying to make things work with makeup in summer and if you're also going through something similar then we have collated a list of tips and tricks that you need to know for a flawless makeup routine.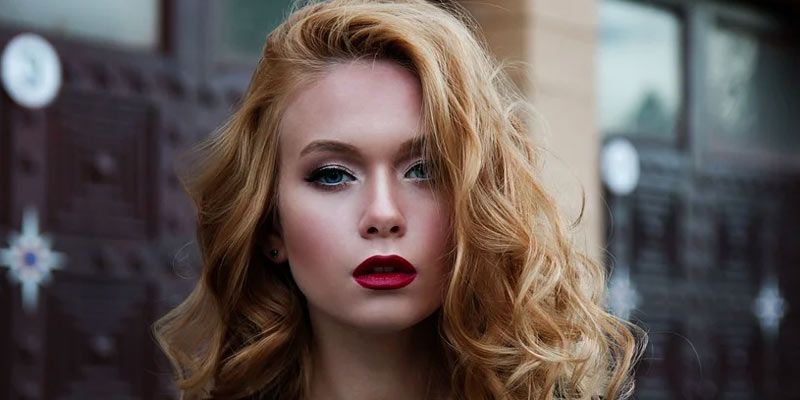 These tips on makeup for oily skin will help you in understanding the nitty-gritty of skincare and makeup, and how every small step contributes to a flawless and breathtaking result.
Makeup today is an art and while some are Picasso in it, others are just starting as the Kindergartners which is why we need to understand the basics before jumping on the professional level. From cleansing to moisturizing and everything in between, contributes to the overall process of you looking flawless with your makeup for oily skin.
So, here are the tips that should be kept in mind while applying and buying makeup for oily skin.
1. Follow Skin Care Religiously
People have finally started to believe in the power of skincare and how much it not only affects your skin but also the efficiency of your makeup to glide through and stay for the entire day. Think of prepping your skin like prepping a clean canvas for the magic. An ideal skincare routine usually involves cleansing – toning – moisturizing, exfoliating is another step that should be added to the routine, though not always.
Many people with oily skin believe that they do not need moisturizing which is a complete lie, we all need moisturizing and you can easily find light moisturizers for your self. Also, don't hesitate to switch up the things now and then since our skin easily starts getting accustomed to our routine and might go back to where you're coming from.
2. Primer is Your Best Friend
If you're not aware of the existence of primer then you're missing out on the actual foundation that is required for a flawless and lasting makeup for oily skin. Primer not only readies your skin for makeup but also fill up your large pores to make them appear almost non-existent. With the help of a good primer, your makeup glides on effortlessly and stays on for a longer period of time.
3. Going for the Right Base
Your makeup base is the most important step of your entire routine and it requires mindful selection of what kind of base you need to go for. For glam, you should ideally go for a heavy-duty foundation, as for daily no-makeup makeup look try reaching out for a good BB or CC cream. The entire selection process depends on the occasion and the kind of coverage you would like to go for.
Suggested Read: Top 10 Best Vegan Lipstick Brands in India
4. Get the Right Tools
Makeup tools are not just for professionals, but also an integral part of a beginner's makeup journey, especially if you're someone with oily skin. One of the biggest problems that an oily skin person faces is how fast everything melts off from their skin, and a major reason behind it is not using the right tools to set the makeup. Using sponges and brushes for applying makeup not only offers a clean look but also helps in using the optimum amount of product.
5. Choose The Look
Every second day there is a new look on social media that everyone is sporting and absolutely killing their gram with it. However, when you have a specific skin type, one needs to be more aware of what kind of looks they should experiment with and what should be left behind. One of the best examples for this is the hype created around dewy look and various artists have warned people about how it starts looking greasy within one to two hours, and the window closes much faster for oily skin folks.
6. Be Waterproof
If you know that you have an entire day of walkaround on your task list then make sure to go foolproof with waterproof products, especially your eye makeup. With sweat and oil produced over the course of a day, any kind of makeup can vanish and using waterproof products stops that procedure. Particular products for this include, eye primer, eyeliner, mascara and other such products.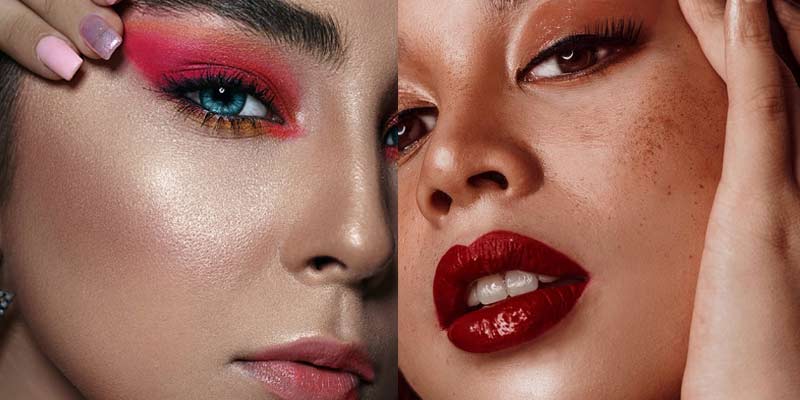 7. Set It Right
In terms of makeup for oily skin, the fate of one's makeup depends on how they've set it. Many use setting spray at the end of the look to keep the makeup intact and fresh looking at all times. But there is a special trick for peeps with oily skin, mist your face with setting spray before applying the base foundation. This way, your base sits in for a longer time and the spray both hydrates your skin and removes excess oil from curling up.
8. Touch Up Ready
We all have been through occasions where we forgot to carry our mini-products with us on the go and the realization is pretty daunting. Hence, to keep the makeup on for a longer time and looking fresh, you need to carry certain items for touch up throughout the day. Some of the essentials that one should carry are translucent powder, blotting paper, mini powder brush, lipstick and q-tips for an emergency.
Suggested Read: How To Use Beauty Blender: A Quick And Easy Guide To Beauty Blenders
These were 8 of the tips and tricks that should be kept in mind when applying makeup for oily skin. These tips help you in keeping your makeup last long and looking fresh. If you have some other secret tips then do share it with us.