Open pores is a common skin condition seen in people with oily and combination skin type. These large pores are often visible to the naked eye and it is caused because of excess sebum (oil) production from sebaceous glands. These glands are located under the skin's surface and such openness in the pores can also increase acne as they catch and hold dirt and provide a perfect breeding site to bacterium causing infections. However, there are tons of home remedies for open pores that one can try and get effective results.
Blackheads, a common skin problem, form into plugs at the opening of your pores and is another byproduct of the condition. While some prefer to go to the parlours to extract these black and whiteheads, the only way to treat them, in the long run, is to work on closing these open pores.
Amazing Home Remedies For Open Pores
Here we have cumulated a list of home remedies for open pores that are tried and tested by individuals for decades to treat open pores and reduce their appearance.
1. Aloe Vera
Aloe Vera being a natural moisturizer, moisturizes the face and helps to shrink large pores in the easiest and effective way. Its gel not only cleanses your skin and removes oil and dirt from the clogged pores, but also nourishes the skin to leave behind a glowing after effect.
How To Use Aloe Vera Gel
Clean your face with clean water and pat dry with a towel.
Now, apply some of the aloe vera gel on your face and massage it for few minutes, to undergo your pores
Let Aloe gel sit for 10 minutes and then rinse with cold water.
2. Egg Whites
Using egg white as one of the home remedies for open pores is a great idea since they're rich in protein, and tightens and tones the skin, which helps in shrinking the enlarged pores. Egg white masks can also be used to treat virulent forms of acne.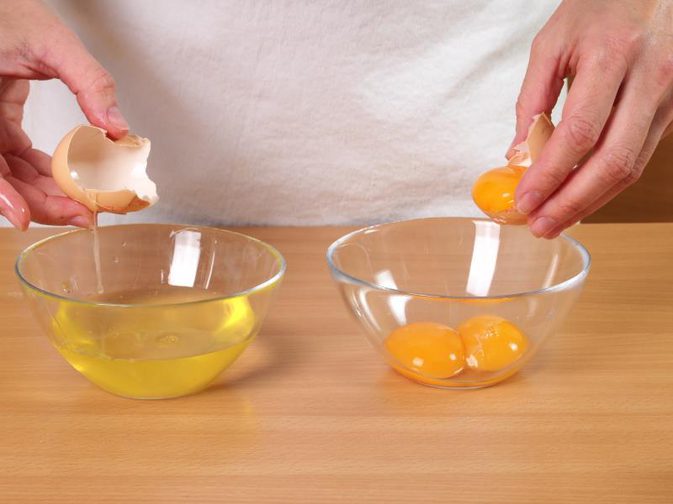 How To Make A Good and Quick Egg Mask
You will need
1 egg white
2 tablespoons oatmeal
2 tablespoons lemon juice
Procedure
In the egg white mix oatmeal and lemon juice (you can use a hand blender to get an even paste).
You can now apply this paste on your face and let it sit for 30-odd minutes.
Rinse it off with cold water.
3. Besan
Besan, also known as gram flour or chickpea flour, is an excellent ingredient to be used in a face pack. Not only it exfoliates the skin and removes dead cells but also tightens large pores. Moreover, it is also able to remove excess oil from the skin.
How To Make A Quick Face Pack Using Besan
Things you require
1 tablespoon besan
A pinch of turmeric powder
1 tablespoon yogurt
Coconut or Olive oil
Procedure
Mix all the ingredients and make a fine paste of it. Apply this and let it sit for 20-30 minutes. Rinse with cold water and pat dry.
Suggested Read: Treat Acne & Open Pores Along With Tons of Great Benefits of Tea Tree Oil
4. Banana Peel
Yes! You can use banana peel as one of the home remedies for open pores, due to the presence of an antioxidant called lutein along with potassium in it. The peel helps your skin to heal and smoothen it on a regular application. Also, it's quite easy to apply.
How To Use Banana Peel For Open Pores
Take a banana peel and gently rub the insides of it on your, massage for 10-15 minutes and then rinse off with cold water. This method is very effective and one of the most trusted home remedies for open pores.
5. Lemons – Home Remedies For Open Pores
The citrus king of fruits can also help in fighting open pores. Lemon juice holds astringent characteristics. It helps tighten the skin and unclogs pores. It has been hailed as one of the most effective home remedies for open pores and blackheads. The citric acid present in Lemons helps loosen and break the impurity's chemical bond which is formed within our skin, thus cleaning pores and leaving behind clear skin.
How To Use Lemons For Open Pores
Dilute the juice of one lemon in water and gently apply it with a cotton ball leave it for 10 minutes and rinse with cold water. Don't forget to apply a mild moisturizer after this as the acid will dehydrate your skin. Never use lemon juice unless it's diluted.
Suggested Read: These Natural Face Cleansers Are Extremely Cost-Efficient & Effective
These were some of the most trusted and tested home remedies for open pores you can use. You can work with them at a frequency of two-three times a week and you can find already find them in your kitchen or in a market near you.