Bathing is not only about keeping oneself clean, but it is also about feeling refreshed and relaxed. In fact, a soothing bath at the end or the start of the day can help one to recover from tiredness and wake their body up. And, apart from water, it's the soap or body wash that contributes largely to this routine. If you're on the hunt for some good products to amplify your bathing experience then keep on reading for some of the best body wash for women currently available in the Indian markets.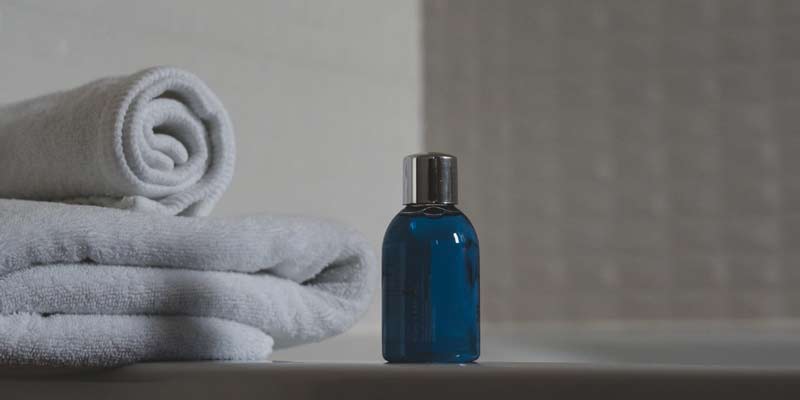 Body washes are a liquid form of soap and are generally lathered up with the help of a loofah or scrub. It's both cost-efficient and keeps you smelling good for a long period of time. Moreover, they're more hygienic than a soap which is just lying outside being prone to germs of every kind.
In addition to all of this, the formula of a body wash is just better than regular soap. It hydrates and moisturizes your skin better, offers a more lasting fragrance and is just better in general. So, let's dive right into the list of 8 of the best body wash for women.
1. The Body Shop Fuji Green Tea Body Wash – Body Wash For Women
Body Shop has officially excelled at their body wash games and has consistently been making some of the finest and best body wash for women in the market. However, this particular one takes away our heart and attention with every sniff we have of off it. This body wash smells absolutely divine and also last on your body for a long time, plus, it is vegan, cruelty-free, affordable and hydrates skin.
Price: Rs 345/250ml
2. Fiama Scents Juniper and Geranium Body Wash
This is one of the newest releases from the brand, post their mega-successful line of body washes. This particular, scents formula is so relaxing and soothing on the skin along with having a buttery gel-like texture. It's easy to rinse and hydrates the skin, along with lasting for a long-long period of time with a great fragrance.
Price: Rs 199/250 ml
3. Pears Pure And Gentle Shower Gel
We all have had memories with pears soap which was similar to a luxury soap for middle-class families in late 90s and almost all of the 00s, and now the brand has released the same formula in a body wash consistency.
It cleanses your skin from the impurities while simultaneously locking in the moisture and hydrates it. This is another one of the best body wash for women with a very mild fragrance and leaves your skin hydrated, plus the bottle is super cute.
Price: Rs 135/250 ml
Suggested Read: Top 10 Best Vegan Lipstick Brands in India
4. Biotique Bio Apricot Refreshing Body Wash – Body Wash For Women
Biotique is one of the brands that has recently glowed up in the Indian market and people are consistently buying their products due to unique and organic formulas and because of the wide variety they offer. As for their apricot refreshing body wash, it certainly is one of the best body wash for women in the Indian market. It is entirely soap-free and leaves behind a sweet nutty and woodsy scent. Plus, it is good for almost all skin types.
Price: Rs 180/190 ml
5. Vaadi Herbals Luxurious Saffron Shower Gel
This shower gel is best for people with dry skin and for people who're looking for a mineral-rich solution to brighten up their skin. It's best to get rid of any pigmentation or dark patches and is made up of all-natural ingredients. Plus, it's one of the best body wash for women in the Indian market at an affordable price offering phenomenal results.
Price: Rs 230/300 ml
6. Nivea Water Lily And Oil Shower Gel
Another great body wash in the market is Nivea's water lily variant which is good for all seasons, unlike brand's other offerings. It is the perfect body wash for a soothing and relaxing wash post a hard day or to start the day at a fresh note.
Moreover, it's both affordable and travel friendly which is just an added benefit of this amazing body wash.
Price: Rs 199/250 ml
7. Lux Soft Touch Moisturising Body Wash
Another OG bathing brand of the Indian market is Lux and after ruling the market with their soap range they introduced the body wash version of their fragrances and it's an absolute game-changer at dirt-cheap prices. It comes in different fragrances but the best one is their original rose scented one. On top of all this, it lathers well and retains your skin's natural moisturiser.
Price: Rs 99/235 ml
Suggested Read: 5 Homemade Hair Oil That Will Give You Rapunzel-Like Hair & Boosts Hair Growth
8. Forest Essentials Silkening Shower Wash Indian Rose
If you're someone who likes finer and luxurious things in life and absolutely pray to Forest Essentials as a brand then you need to try this particular offering from their range which certainly is one of the best body wash for women in the market but at a higher price point. It leaves a soft and supple skin post the wash and keeps you smelling like a fresh set of tuberose flower. It is great for people with dry skin and helps in revitalizing dull skin.
Price: Rs 1025/200 ml