Valentine's Day is one of the most stressful holidays to be honest, both for singles and for people who're in a relationship. Stressful for committed people, because they have to think of some of the most innovative ways of swooning their partner for the most romantic day of the year. Stressful for singles, because you don't exactly have someone for whom you (or who could) do something romantic.
That's the threat and nervousness all the singles out there begin to feel as the day of romance and undying-love approaches us.
Now, one has two choices, either you can spend the entire day working and then later spend it just like any other day in your room, or you can ditch the Valentine's Day for a Galentine's Day?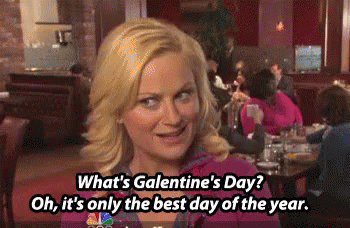 What is a Galentine's Day you ask? "Every February 13th, my lady friends and I leave our husbands and our boyfriends at home, and we just come and kick it… Ladies celebrating ladies.", described by Leslie Knope, Parks & Recreation S2 Ep.16 (Park ranger and Inventor of Galentine's Day as we know it).
Basically, Galentine's Day is just like Valentine's Day, however, you celebrate this particular day with no one else but with some of your best gals. You can do all that you always do with a hint of glam and amazing-ness all provided by the glorious women in your life. Because let's be real, women are the best part of life, they're constantly there for you, be it in celebration or remorse. In short, they're the survival kit to the catastrophe, that is life.
Here are 5 different and innovative ways in which you can celebrate Galentine's Day this year, with your girlfriends.
1. A Long Drive To Nowhere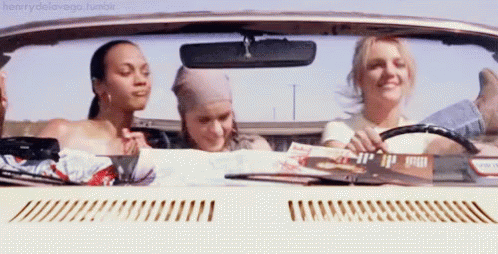 We all have seen Dil Chahta Hai and ZNMD, right? The major premise of the movie, apart from solely being about men, was having fun with your friends and driving around as much as possible. You can do just that, minus the guy part and turn the entire feel of driving to nowhere an amazing journey with all your gals. Plus, who would want to miss out on the opportunity to have a fun Car-Karaoke?
2. Big Girls Sleepover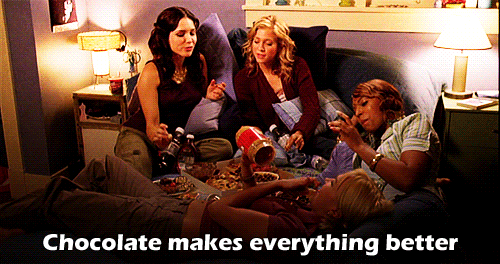 Sleepovers were a big part of our childhood when everyone would unite at one friend's home and talk endlessly about all the things in our lives while indulging in a total glam session. Bring back the past and have another sleepover, including a ton of alcohol, face masks and various dance break sessions.
3. Daytime Booze Session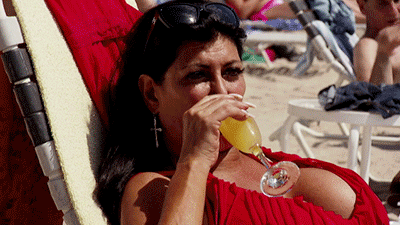 Daytime drinking is something that not many indulge in, however, it certainly is one of the best things to plan. Do you want to know why? Because by the end of it all, you won't wake up from a hangover. So, save yourself from any kind of ache this Galentine's Day and get your girls together for an extensive daytime drinking schedule.
4. Eat Tons Of Junk Food
Trust me, there's a certain kind of happiness that only junk food can provide and while we constantly keep a check on the number of calories we take, for once throw that scale away. We all have our favourite joints, so this Galentine's Day order a shit ton of food from your (and your friend's favourite) joints and eat everything. Eat like this is your last day and alive and there's nothing that you would want to do, other than diving in a pool of french fries and cheeseburgers.
5. Shop Till You Drop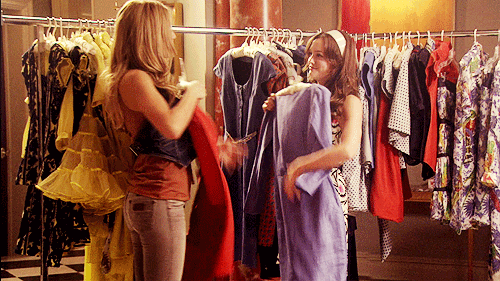 If you and your gals enjoy shopping, then drop every other plan you have and organise a combined shopping date with your gals. Go to your favourite outlets and treat yourselves to the fullest, because you're the most important person in your life and that's exactly how you should treat yourself. Plus, there's nothing like a shopping date with your girlfriends in this world.
With these 5 different ways to celebrate Galentine's Day, pull your female friends closer and have a fun-filled time. It's a day of ladies celebrating ladies.
Jyotsna Amla