COVID 19 samples and their testing! And in other news, COVID 19 cases and the kind of damage they've caused around the world. Regardless of where one looks and what one understands, the breaking development for the course of almost a year from around the planet has been on these lines. Don't you agree?
Even as the new year in 2021 has brought about a breakthrough of sorts in the form of the COVID 19 vaccines, truth still is that practically speaking- not a days goes by where one doesn't hear about COVID 19 samples collecte for testing.
At a time where parts of the wider world have been courting disconcerting headlines regarding what's been described as a somewhat casual attitude in dealing with the Coronavirus, news from the sub-continent is resolutely based on the testing of the COVID 19 samples.
So what's making news in one of the largest democracies of the world, which also happens to be among the fastest growing economies- India?
Truth be told, it appears that the overall COVID 19 samples collected (sent/put through) for testing measure is significantly higher than the aggregate of a few countries put together.
Wondering how is that? Well, news updates from national dailies as on February 25, 2021 had something interesting in store.
Facts first! It can be said with confirmation that the overall number of samples sent for COVID 19 testing measure upto 21 crores. Now how's that for a number?
Now, in here lies an interesting number too in what one would say a number within a number (or a figure within a figure).
In a country where the overall COVID 19 samples collected for examination weigh no fewer than 21 crore, just imagine the number that might have bee put for testing in the last 24 hours?
In the course of the last 24 hours- i.e., from 24- 25 February- no fewer than 7, 93, 383 samples were put to test.
In fact, where it comes to the testing, then the month of February has been nothing shy than a landmark of sorts. Wondering how is that? It was in this very month that the country crossed the landmark number of 20-crore (total) cumulative Coronavirus tests, and the said figure was achieved somewhere post the first week of February.
What must also be given due consideration is that these aren't some random numbers; rather this is data confirmed by the revered Indian Council for Medical Research (ICMR).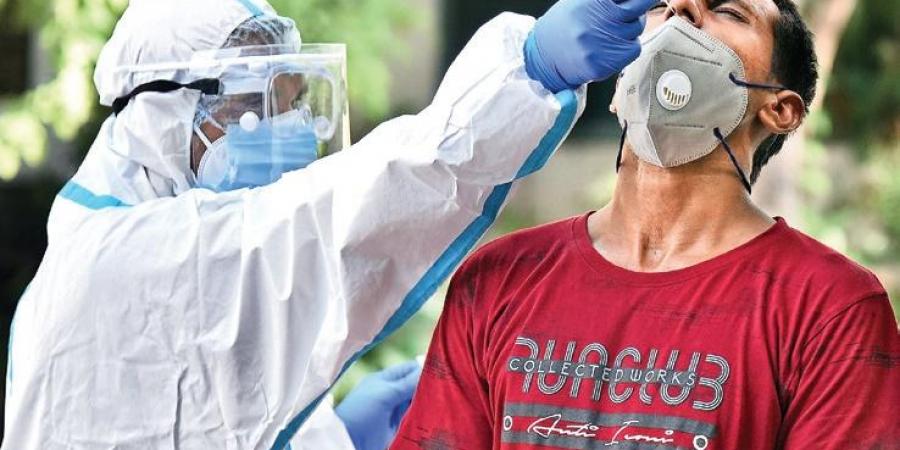 That being said, here's what news publication Live Mint had to share on the above development:
Progressive countrywide expansion in testing infrastructure has played a crucial role in the steep rise of testing numbers, an official statement by the ministry had then said.
India's Covid-19 count has gone up to 1,10,30,176 while recoveries are at 1,07,26,702, according to official data released on Wednesday. There are 1,46,907 active coronavirus cases in the country, the data stated.
Also Read: In A First, India Launches Online Memorial To Mark Covid Victims
Moving on, the country has also been a witness to an active vaccination drive in certain states across different regions, including- Delhi, Maharashtra, Madhya Pradesh and so on and so forth. On that count, here's what's important to note- "Around 1,23,66,633 Covid-19 vaccine doses were administered through 2,63,224 sessions till 6 pm on Wednesday," stated a news report in Live Mint.