Diwali is the festival of lights and celebration and dressing up and coming together and of course of gorging on some delicious Diwali snacks and sweets. You just can't celebrate the Diwali season without good food and we're all for maxing out on Diwali with food.
After being inside our homes for the last 7-8 months, we've turned professional in various sectors of life, from cleaning to cooking and whatnot, all while maintaining social distancing and confining in our personal spaces. This is also the reason why this Diwali try to make as many food items as possible, in your home, rather than buying from the market.
So, let's get right into these Diwali snacks and sweets recipes that are super easy to make and have always been associated with the festival.
1. Besan Ke Ladoo
This is a quite common sweet in the country which is made itself at home by our just as sweet mothers. Its taste brings an authentic and nostalgic feeling and it just melts in one's mouth. Besan Ke Ladoo are also one of the most widely enjoyed Diwali sweets and so, do make sure to get your family together to prepare them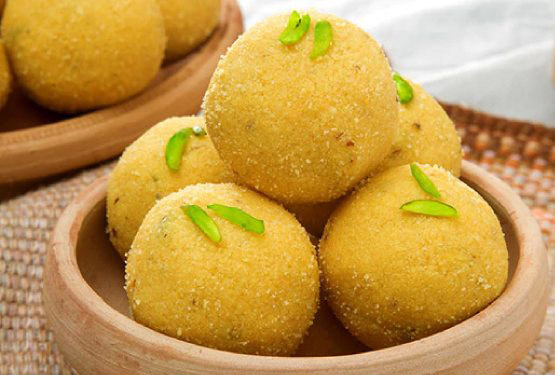 Here's how you make it at home:
Get a cup or two of chickpea flour (besan) in a pan and roast it with about 3-4 tablespoons of ghee, mix it well and stir constantly. When it turns kind of golden and aromatic, add ground sugar as per your liking and mix it well, while stirring continuously. Ghee can be added further but try to be aware of not adding too much of it. You can even add coarsely cut dry fruits to the mix. Once everything is mixed and is the raw consistency, make them into ladoos the way you'd like.
2. Rasgullas
This is my personal favourite in this festive season. Though, many people don't prefer making Rasgullas at home and often get a box of it from outside but, these can easily be made at home.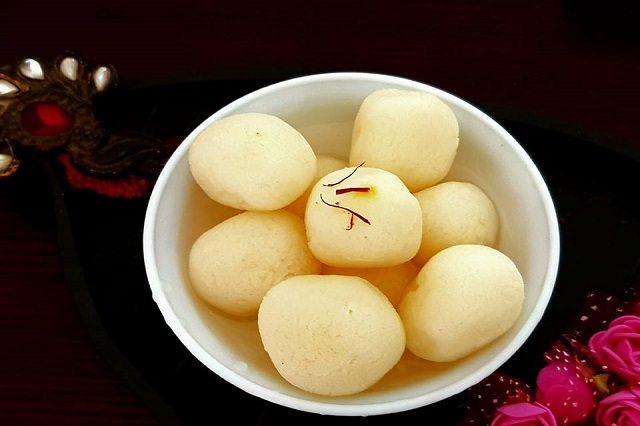 Here's how you make it at home:
You'll have to make Chhena first by boiling milk, stirring it well and when it curdles, then add a lemon slice to it, subsequently add water or ice cubes to get fine Chhena. Rinse it off well with a clean cloth and squeeze it well to get the moisture removed. Leave it for about 2 hours. After this, knead it well and make your rasgulle in a round shape. The chashni can be prepared by boiling water and sugar together and stirring.
Also Read: Diwali: The Festival Of Lights Celebrated On A Moonless Night!
3. Murukku
This is a very popular South Indian snack, which becomes quite popular for others too during this Diwali season. It is crunchy, and as it is made from dal, which makes it a relatively healthy Diwali snacks too.
Here's what you've to do:
Take three tablespoons of urad dal and roast it nicely on a low flame. After it turns golden, make its powder by mixing it in the grinder. Now make dough from flour and mix this dal powder in it. Add 1/4 tablespoon red chili powder and asafoetida powder. Then, add salt per taste. Now, knead the mixture with water. After making the dough, with a murukku making machine or utensil, shape it and deep fry it. That's it, serve with chutney or ketchup as you like it.
Let's get into some other delicious Diwali snacks that are often made at home, throughout the year:
Mathri – It is a North Indian snack, perfect for tea time. It is widely made on festivals like Diwali, with a lot of other namkeens.
Pakode: Different types of Pakode can be made with easy steps ranging from Onions, Cauliflower, Potato, etc.
Also Read: Diwali Blues: Feeling Sad These Days? Here Are The Reasons Why
So these were a few tasty Diwali snacks that you should try this season and enjoy with your family and friends. Even though this year's Diwali will not be like the regular ones, we need to have a positive perspective on life while maintaining and taking necessary precautions.