The list for best Xbox Series X games keeps changing, and with many more titles due to drop this year, the rankings will shuffle again. However, we have listed the top five games from various genres and playstyles for you, the Best Xbox Series X games for 2022. We hope you will find something worth spending your time in as you go through this checklist. 
Best Xbox Series X Games For 2022
5. Gear 5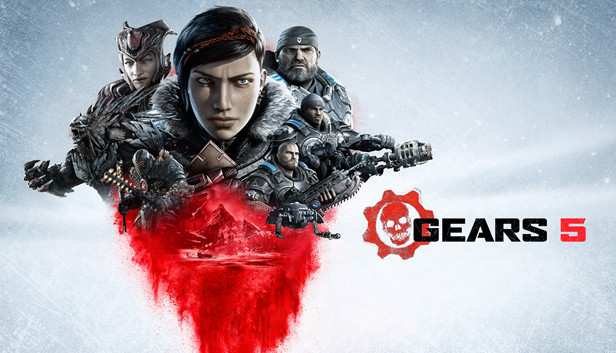 The recent entry to one of Microsoft's most successful franchises, Gears 5, is brutal, fierce, and bloody. The game has small open-world maps that let the player explore the world design. The look and feel of the game have also contributed to making it one of the best Xbox Series X games. The game has allowed us to revisit the tales of the old world that have lately been the appeal to the fans. 
4. Sea of Thieves
Like the name, the game is equally thrilling and intriguing to keep you engrossed throughout the screen time. You are not alone, but with a group of friends sailing your pirate ship, taking it on adventures, and earning treasures. And you can also steal the earned treasures of other groups and sink their ship. You also have to protect your ship from invaders and the other adventure the sea will take you through. The game uplifts the experience and lets you enjoy your own stories that your group can discuss for years.
3. Forza Horizon 05
The fast arcade racer series welcomed the latest game – Forza Horizon 5, a racing game built for the generation who grew up watching Fast and Furious. The game's phenomenal setting of Mexico takes you through the roads of a racing festival that lets you speed through the astonishing and quiet villages and take you over the mountain ranges. There are also options available to design your car according to your style. Forza Horizon 5 lets you race through multiple event types and tracks that even take in volcanoes. A world to ride in all day, the game opens rewards like cars and novelty outfits for your 'drivatar.'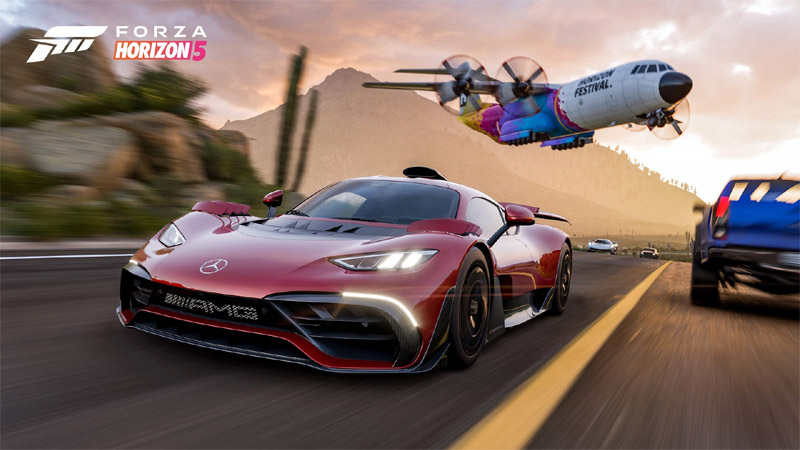 Despite a lack of content at launch, Sea Of Thieves has grown from a neat proof of concept to a real high-seas epic, much like whispered pirate legends have taken on mythic proportions over reality. 
2. Halo Infinite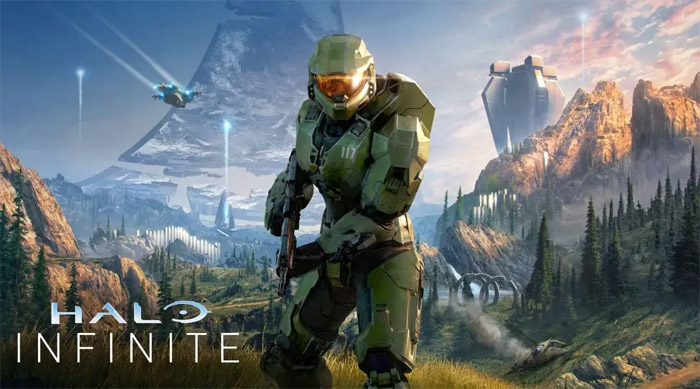 The popular sci-fi shooter series got its latest addition with Halo Infinite. Built for Xbox Series X, this game lets you take action open-world; run, shoot, drive, fly and swing to any place listed on the maps. The snappy gunplay of the old games is there to stay. However, the protagonist Master Chief is now more mobile than ever as he can grapple from ledges. Also, it is free to play online, which accounts for another reason to love the game. 
Also Read: Best PUBG Like Games 
1. Elden Ring – Best Xbox Series X Games For 2022
Written by George R.R. Martin, the author of the much-hyped series, Game of Thrones, and designed by Dark Souls' Hidetaka Miyazaki, the greatest in the game directors, the game was bound to be special. One misstep and you die, lose everything you have earned and start again; this risk and reward gameplay is vast and involves action-role play. It is a challenging yet fun game; Elden Ring's world enables players to take their routes, unlike the previous Miyazaki games. 
The dark, spiky gothic world with vivid characters and creatures always surprises you as you explore its world. It is both haunting and beautiful and keeps you intrigued by the screens.
There are few exclusives, but a match of good games has been consolidated in the list above. Engaging mysteries to satisfy problem-solving elements, action-packed and thrilling scenarios to a land full of unsolved adventures. If you're looking for these essential experiences, you can't go wrong with these games.