After the recent PUBG ban by the Indian government, there has been a lot of hue and cry all over the social media. Many gamers feel disheartened about not being able to play their favorite game ever again. Sure, PUBG was extremely popular, but there are several PUBG like games that you can download and play to keep yourself busy throughout the day. Here is the list of best PUBG alternatives.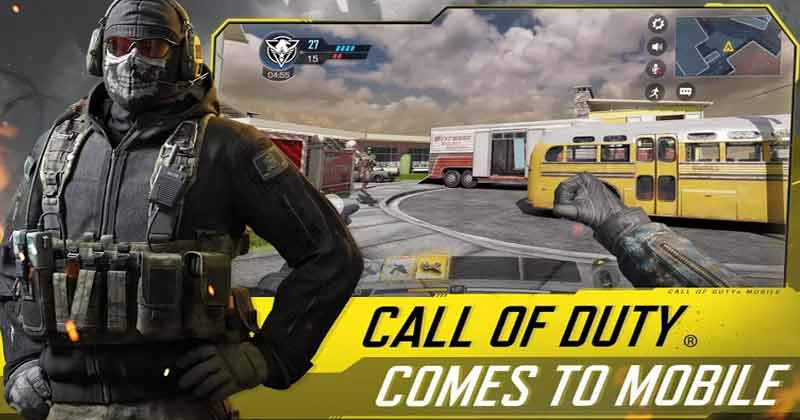 Not sure why but some gaming companies seem to be going through the very bad year 2020. First, with Fortnite getting banned from both the App Store and Play Store, and then, PUBG getting banned in India, the gamers seem to be in an abyss. PUBG was the favorite pastime for many gamers and it saw a great rise in the number of subscribers during the corona lockdown period.
However, the Indian government has decided to ban PUBG in India for security reasons as well as a message against the Chinese incursion on Indian land in Ladakh. But, what would the avid gamers do when their favorite game is banned? Are there any PUBG alternatives? Here is the list of the best games like PUBG.
1. COD – Call of Duty: Mobile – PUBG Like Games
Activision hired PUBG developer Tencent for a mobile adaptation of Call of Duty. Accordingly, Call of Duty: Mobile also offers the Battle Royale mode which is strikingly similar to the same mode in PUBG, which you unlock after playing a few rounds.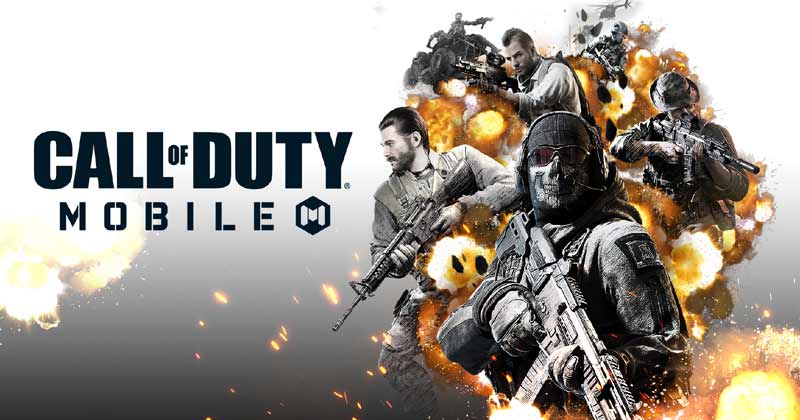 The game COD is the best alternative to PUBG and after playing a few rounds you might find it to be better than PUBG. It offers better graphics than PUBG, more and easy to find weapons and other tactical classes that enhance the overall game experience. The game is completely free, but in-app purchases offer tactical advantages.
2. Dead Effect 2
Dead Effect was a very good first-person shooter for Android. Dead Effect 2 trumps the debut in pretty much all areas and the graphics turn out a lot nicer. Especially the interiors and the eerily beautiful zombies look really good. But the game is also more extensive. There is something to discover and collect everywhere.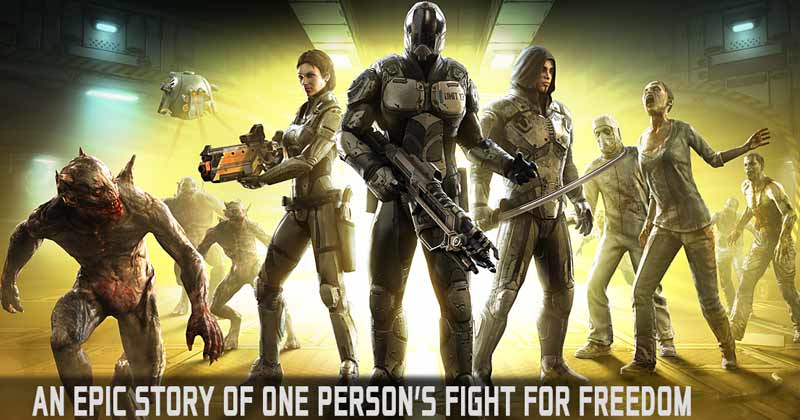 The number of weapons, armor, and gadget improvements has also been increased significantly. Though the game is not advised for the weak of heart, it is one of the most exciting games for a PUBG alternative.
3. Nova Legacy – PUBG Like Games
Nova Legacy is based on the first part of Nova but has pimped up 3D graphics. You must fight the enemy forces of the Colonial Administration in this game. Much of this is reminiscent of weapons that you know from games like Halo or Crysis. You will find several multiplayer arenas here to challenge other players, including a team deathmatch.
There is also an offline mode in Nova: legacy. It is certainly a huge bonus which makes this game a much better alternative for PUBG because it is not available in most of the other games. You can also collect various bonuses to improve your equipment.
4. Blitz Brigade
If there is a competition for the best battle game, Blitz Brigade will be right at the top. The first-person shooter game made use of the graphic style of the valve shooter. As a result, you work as a specialist like a soldier, artillery, medic, sniper, camouflage unit, and compete in wild battles against several opponents to fulfill certain mission objectives.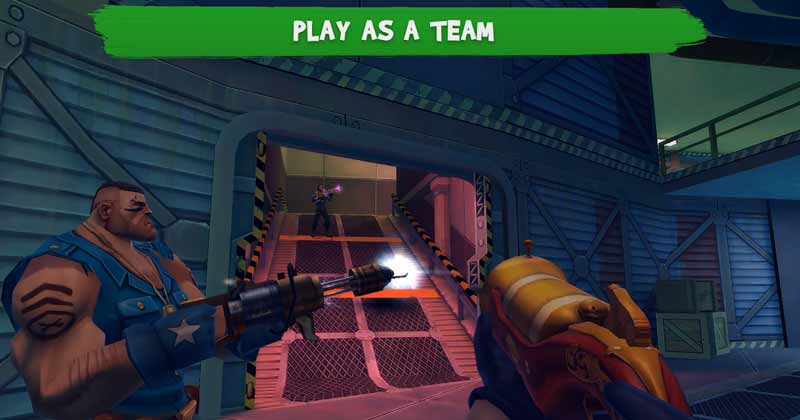 The multiplayer matches are almost as fast and varied as in Team Fortress 2, and the title also collects plus points with a very extensive arsenal of weapons.
Also Read: The Most Exciting Titles From the Gamescom Games Fair
5. Modern Combat 5 – PVE Games Mobile
It looks like Call of Duty, it has Call of Duty gameplay, but it's not Call of Duty. Modern Combat 5: Blackout has also made great use of the larger model, but that doesn't mean that it is automatically bad. Above all, the fairly detailed graphics are impressive, but fans of first-person shooters shouldn't expect too much in terms of mission design and story.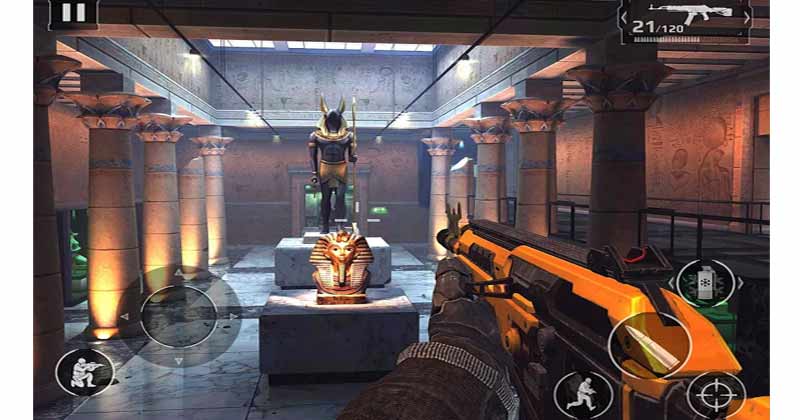 Here once again evil terrorists are threatening the free world and as a brave super-soldier, you can of course not allow that. The hero goes into battle with a large arsenal of weapons and shoots everything that moves. The jobs are mostly 'in-and-out' missions, but it never gets boring, and success motivates you to unlock new improvements. There is also a lot of action in multiplayer mode.
6. Shadowgun Legends
Like the following two games, Shadowgun Legends comes from Madfinger Games. This is not about zombies, but Shadowgun Legends is set up in a futuristic scenario and is reminiscent of classics like Destiny and Halo.
You can equip your Shadowgun with all kinds of weapons and protective shields. Of course, skins ensure that you can differentiate yourself from other players. The gameplay is solid and there are both single-player modes and multiplayer battles.
7. Dead Trigger 2 – PVE Games Mobile
As with the predecessor, the hero fights again in this first-person shooter against rather slow zombies and very nimble undead. Since friendly persuasion does nothing against the enemy, there is a very large arsenal available that offers pretty much everything that makes a zombie hunter happy. There is another innovation in the missions.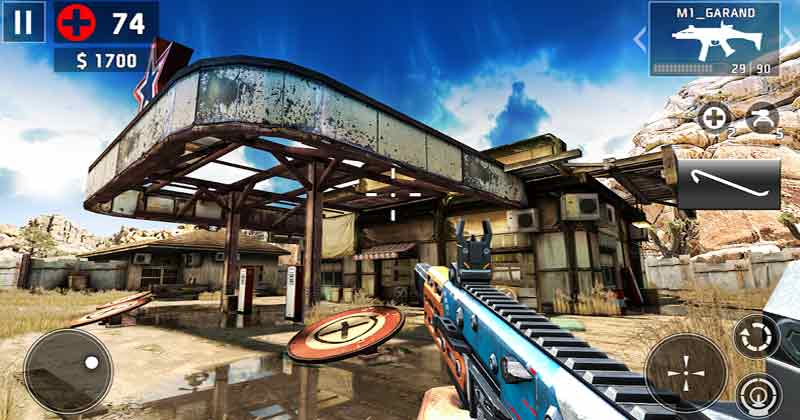 Instead of just shooting at everything that moves, the player can also keep an eye out for specialists in this first-person shooter for Android. The sound effects can also be heard in this first-person shooter for Android, especially the disgusting zombie noises that create a dense atmosphere.
8. Unkilled
Unkilled comes from the makers of Dead Trigger 2 and of course, it's about zombies again. They attacked New York this time and in order not to lose the city to the zombies, you have to choose one of five characters and get to the bottom of the plague. The graphics look even better with this game.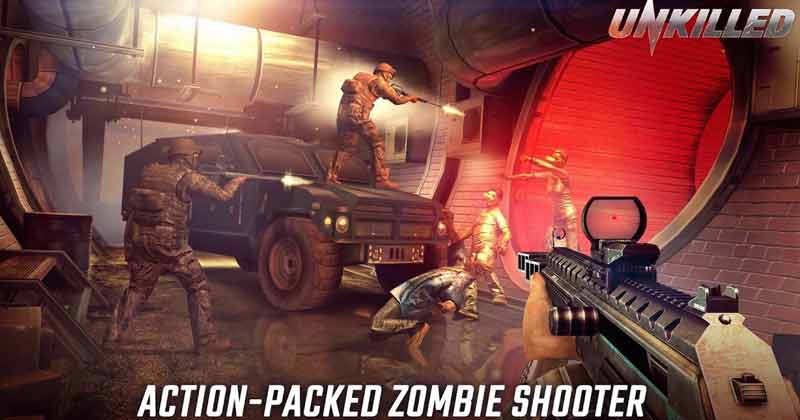 In Unkilled there are many ways to personalize your appearance and your weapons. In general, you have more than 40 weapons in five classes available here. Along with that, there is a PvP multiplayer mode as well as various bosses.
9. Modern Strike – PVE Games Mobile
Modern Strike, the name is reminiscent of the classic and also a question of good versus evil. There are eight different modes for single and multiplayer games. Of course, there are also extras such as skins for weapons, of which there are a total of 70 different types.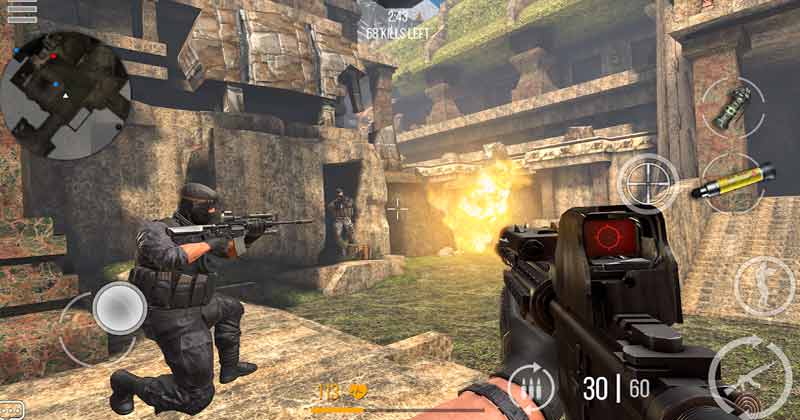 There is even a clan system, including regular tournaments. It is also interesting that, according to the provider Azur, Modern Strike also runs smoothly on weaker smartphones and offers great graphics.
10. Deer Hunter Classic
Deer Hunter is the nightmare of every animal rights activist and opponents in general who never got over the death of Bambi's mother. As the title suggests, the player goes on a hunt in this first-person shooter for Android and does not shoot zombies or soldiers, but deer, bears, and many other animals. There is a large number of rifles to choose from, which can be individually upgraded.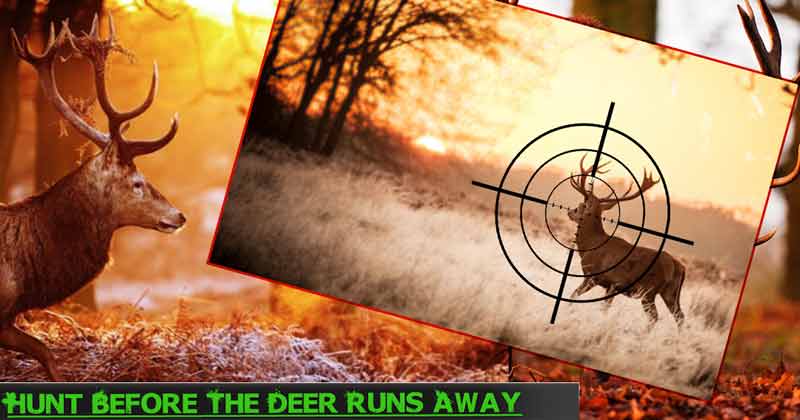 The first-person shooter for Android will especially appeal to hobby hunters. As with Activision's long-lasting hunting simulation, the player in this Android title sometimes encounters very aggressive animals that do not intend to end up as wall decorations. If you think, hunting deer is easy, try this game for a nightmare.
Also Read: Top 10 Fastest Android Smartphones in The World
The list of PUBG like games will always be incomplete for die-hard PUBG fans but these PUBG alternatives should be able to fill the gap created by the demise of PUBG from India. Most of these games are free to play and only charge for In-app Purchases. You can download these games and we are sure that you would not miss PUBG anymore. Also, please don't forget to tell us about your favorite first-person shooter game?