Hello Hello! As we have crossed off half of 2021 and been through another set of lockdowns, more and more celebrity gossips are making the rounds. From what they're wearing, to where they are hanging out and what they're eating, everything is intriguing to the public, and in the midst of all this, we have the newest list of rumored celebrity couples.
From hot goss websites to tabloids, these rumored celebrity couples are everywhere and if you're still not over this piece of knowledge, let's take you on an interesting ride. This list includes both Bollywood and International couples, interestingly, we have some who have gotten back with their exes, along with some new and exchanged partners. Confused? Don't be.
8 Most Talked-about Rumored Celebrity Couples On The Block 
1.Vicky Kaushal and Katrina Kaif
What started as a crushing answer on Koffee With Karan two years ago, is a reality today, and now we have more and more evidence to claim this rumor as true. There are tons of party photos and vacay pictures and even both of them testing positive for COVID together, however, the beans were spilled recently by Harshvardhan Kapoor, Sonam Kapoor's brother, who in an interview said that Vicky and Katrina's rumored relationship is true. 
2. Jennifer Lopez and Ben Affleck: Rumored celebrity couples
Jennifer has been through some major ups and downs in the last year. Recently the cheating scandal of her partner Alex Rodriguez broke out, and then the news of two separating made the headlines. Post all this drama, Jen was seen back with Ben Affleck, her former fiancé.
The two were engaged in 2002 and were about to tie the knot in 2003, but after postponing the marriage, the two broke up in January and called it a massive heartbreak. The two separated due to their differentiated focus in life and now, with every passing day, new news is making the rounds about the two getting back again.
For starters, JLo has decided to shift base from her Miami place and situate in LA, along with her twins – Emme and Maximillian. 
3. Kiara Advani and Siddharth Malhotra
Malhotra and Advani are another one of the rumored celebrity couples from Bollywood and have been often spotted together on their day-to-day outings.
They two even took a vacation to the Maldives together and have been pretty open about their trip together. Kiara was also spotted at Malhotra's Mumbai residence and kindling with his family when they're in town. 
Also Read: TV Celebrity Couples with Huge Age Gap & Strong Relationships
4. Kartik Aaryan and Janhvi Kapoor
Now if you have not been keeping up with the Bollywood gossip on regular basis then this might come as new news to you. The two have been linked to entirely different people in the past, Janhvi dating her Dhadak co-star Ishaan Khattar, whereas, Kartik and Sara Ali Khan's relationship has often made the news in the past.
While no official news has hit the stands, the two went on a Goa vacation at the beginning of this year, and their pictures from the trip went viral. The two have also been leaving behind cute comments under each other's Insta pictures. 
5. Kanye West and Irina Shayk
Often described as the most shocking rumored celebrity couple that no one saw coming, the two have been the newest ones on the block. Irina Shayk is Bradley Cooper's ex and has also recently separated, similar to Kim and Kanye's separation. The two were spotted in France celebrating Kanye's 44th birthday, looking all happy and trotting around the town.
TMZ reported that the two were seen hanging out with their friends and by themselves, giving 100 percent couple feels. However, it has also been mentioned that the two have been keeping things casual.
6. Ishaan Khattar and Ananya Pandey
The two have been linked in the past, however, they have been said to fall for each other during the shooting of Khaali Peeli. Ever since that, the two have been spotted on multiple outings together and in each other's company. They even took a trip to the Maldives and even acknowledged each other's presence on the trip, on their Instagram.
7. Travis Scott and Kylie Jenner: Rumored celebrity couples
The two broke up, back in October 2019, however, they have always been pretty comfortable around each other and co-parenting Stormi Webster. The reconciliation rumors between the two were recently disclosed by an American tabloid, stating that the two have always been close and have great chemistry together, but now they're exploring their relationship more romantically, again.
A video of them together having fun at a park recently went viral on the Internet, and their fans are way too happy about the same.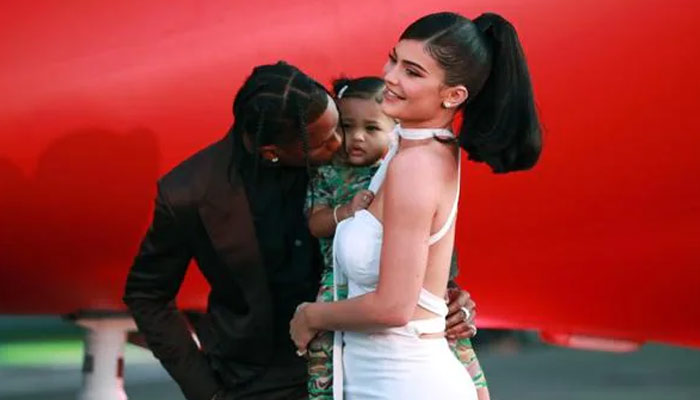 8. Harry Styles and Olivia Wilde
Sorry all, our Harry is not single anymore. First seen together and getting cozy at a wedding in California, in early January, the news of two dating each other has been out for a while now. Olivia is currently directing Harry Styles for her new film – Don't Worry Darling, and the two have come close during the same shoot. Even though no official news has been out about the two, fans have been picking up various small details between gifts exchange among this rumored celebrity couple.
Also Read: 10 Hollywood Couples Who Fell In Love While Shooting Together
So, these were some of the newest bunch of rumored celebrity couples around the block these days. While some are rekindling their romance, others are blossoming new relationships, let's hope more of these remain intact rather than falling off for some unknown reason.