Quarantine has brought more people on the OTT platforms and YouTube for quality content than ever. An influx of users looking for new and interesting web series and movies has grown exponentially which also means that we're now facing a dearth of content to watch. So, we decided to count these super interesting and new Indian web series 2020.
These are present on a variety of OTT and video platforms to choose from, moreover, they're available on a variety of topics that range from comedy to romance to patriotism to thriller. This means, there something for everyone to choose and select from.
Plus, these web series star cast is from a diverse background, you have your new entrants and some web series veterans and some Bollywood biggies. In addition to this, the stories captured by these series have an interesting ground which very features films have been able to portray on the big screen.
So, to save you from the boredom of quarantine these are some new Indian web series 2020 that you should immediately add to your watch list.
1. Afsos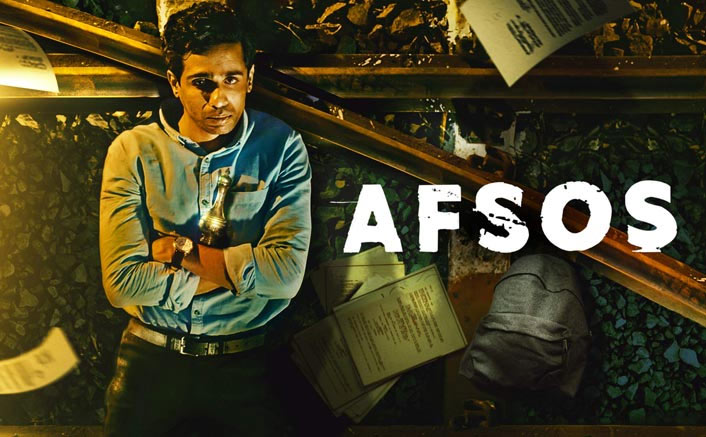 Afsos is an Amazon Prime original and is based on one of the most interesting concepts we've ever heard of, which is why it deserves to be in our top and new Indian web series 2020. It's a show about a man who is fed up with his life and now wants to try, but after multiple attempts, he fails to get it done. He eventually hires an assassin and pays them for his own murder. However, things take an interesting turn when he finally decides to not get killed. What follows next is a hilarious turn of events. Plus, there are tons of different spheres of life and death explored in the show which are too interesting to leave out on.
2. Jamtara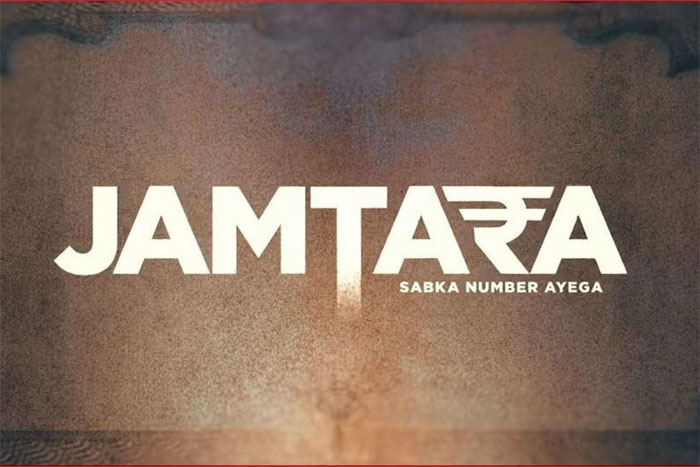 Jamtara is one of the Netflix India originals and new Indian web series released in 2020. This is another series based on a very interesting, yet relatable concept. The concept of spam calling that many of us are very familiar with.
Jamtara is another one of the series and movies that have gone skin deep into the stories of India and Indians. From the actor's dialect to language and even cussing has been performed to the T, which is why the cast should be appreciated all the more. This series is especially a must-watch for all the Gangs of Wasseypur and Mirzapur fans who like a certain kind of grittiness to their movies and series.
3. She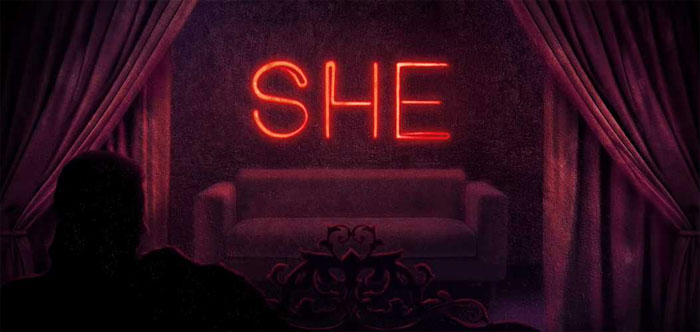 She is another one of the recent launches by Netflix India. It's an Indian crime drama series created and written by Imtiaz Ali and author Divya Johri's work. A lady constable is sent on a secret mission in which she poses as a prostitute at the seedy brothel. This is done to get the secrets of a nationwide drug ring out of a man who would also reveal it to the lady constable – Bhumi. The show is basically based around a story of honey trapping and coming of age which is layered with bunch of different plots around them.
4. Asur: Welcome To Your Dark Side
Asur is a thriller and revolving around a series of killing done by a psychopath serial killer. However, this killer has something more under his belt than your usual psychopath serial killers in cinema, he is a fearless genius who has tons of knowledge about scriptures which integrated into his crimes. One of his killings is associated with the series main-man which escalates the hunt for the killer.
Many who have seen this new Indian web series 2020 have called it a juxtaposition of religion and science and what a belief can force a human to pursue and how easily a set of beliefs can hinge someone's mind. Various viewers have also compared it to some of the best Indian web series ever and even titled it to be the best of the best which gives you all the more reasons to watch it as soon as possible.
5. Cubicle
At the end of 2019, TVF released Cubicles which is basically a narrative twin of Kota Factory – another one of TVF's best web series ever. While Kota Factory was relatable to anyone who went to Kota, or someone who prepared for IIT or basically any student, Cubicle is relatable to anyone and everyone who is working in a corporate and dreaming to work their way up.
Also Read- What to Watch From The Best Netflix Original Series
It follows the story of a new joinee – Piyush Prajapati – who has just joined the world of corporate MNCs and has been living his life – paycheck to paycheck. Something that every 20s fellow can relate to. However, this is not one of those shows that show you the grim reality of MNCs or how everything sucks over there, but rather paints in a realistic picture which gives you a motivating boss, weird but fun colleagues and various moments that one cherishes in their life at a corporate.
These were some of the best and new Indian web series 2020 that you should absolutely add to your to-watch list.