Woody Allen net worth is close to $80 million in 2019, as per the Celebrity Net Worth. He is an American director, writer, comedian, actor, producer and musician whose work spans more than six decades.
His plays, books, movies and standups have been quoted and adored by many, however, in the last few decades, the limelight has shifted from his work to his controversial personal life which has been a subject of public scrutiny for a long time now.
Once known for his quirky style and eccentric movies, Woody Allen is now one of those public figures who has been termed as creepy and very fishy with his past. Movies, plays and even songs have been adding up to Woody Allen net worth.
Early Life
Woody Allen was born as Allan Stewart Konigsberg on December 1, 1935, in the Brooklyn borough of New York City. He was born to Nettie and Martin Konigsberg and was the oldest of two children.
His family was Jewish and his grandparents immigrated to the US from Austria and Russia. As mentioned and admitted by Allen, his childhood was not particularly happy. His parents did not get along and he had a rocky relationship with his temperamental mother.
He always had a way with words and comedy which he later used to make an extra buck in school where he would write jokes for agent David O. Alber, who sold them to newspaper columnists.
At the age of 17, Allen officially changed his name to Heywood Allen and later started calling himself Woody Allen. By the time he was in high school, through his jokes he was able to make more than both his parents' income combined.
In addition to comedy, Allen was also fascinated with movies and film making because of which he joined he attended New York University, studying communication and film in 1953, before dropping out after failing the course "Motion Picture Production".
Suggested Read: Gloria Estefan Net Worth
Career
At the age of 19, Woody Allen joined NBC Writer's Development Program after which he was able to score a job at The NBC Comedy Hour in Los Angeles.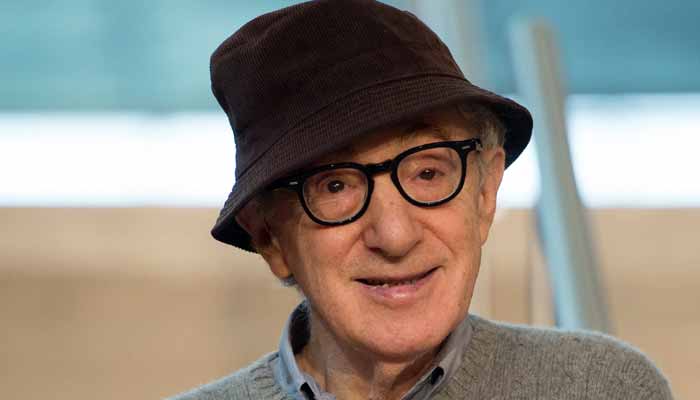 During this time he was writing for publications like The New Yorker and shows like Candid Camera, and of these things were the first stepping stone for Woody Allen net worth in the making. In the 60s, Allen started his stand-up comedian journey and also started taking reasonable interest in playwriting.
He wrote plays like Don't Drink The Water and Play It Again, Sam, in which he also acted. This was also the decade when he began his journey in films and wrote the screenplay for What's New Pussycat? in 1965.
It was the 70s when Allen's film career started flourishing and he started getting attention from the audience for his work. A film adaption of Play It Again, Sam came out and soon, he was everywhere.
Movies like The Front in 1976, Annie Hall in 1977 and Manhattan in 1979 released and all together these movies won four Academy Awards.
The 80s were another interesting decade for Allen where he experimented and enjoyed his craft. Movies like Stardust Memories, A Midsummer Night's Sex Comedy and Hannah and Her Sisters released.
The Purple Rose of Cairo was another release by Allen in this decade which went on to become one of the 100 best films of all time by Time Magazine.
Then came the 90s when Allen's personal life went through some major changes and controversies. He divorced his then-wife, actress Mia Farrow and went on to marry Farrow's adopted daughter Soon Yi Previn, in 1997.
It was during this time when he went through the biggest controversy of his entire career, Allen became the subject of sexual harassment claims concerning his then-7-year-old adopted daughter, Dylan Farrow.
The 00s became the time when Allen started making some great hits again and his association with Scarlett Johansson diverse through some 4 films, all of which became successful among the audience.
He also made movies like Midnight In Paris, To Rome with Love, Irrational Man and Blue Jasmine, all of which further contributed to Woody Allen net worth that today accounts for about $80 million.
Famous Quotes
1. Woody Allen started as a comedy writer which makes him a reliable source to pass on this crucial piece of information.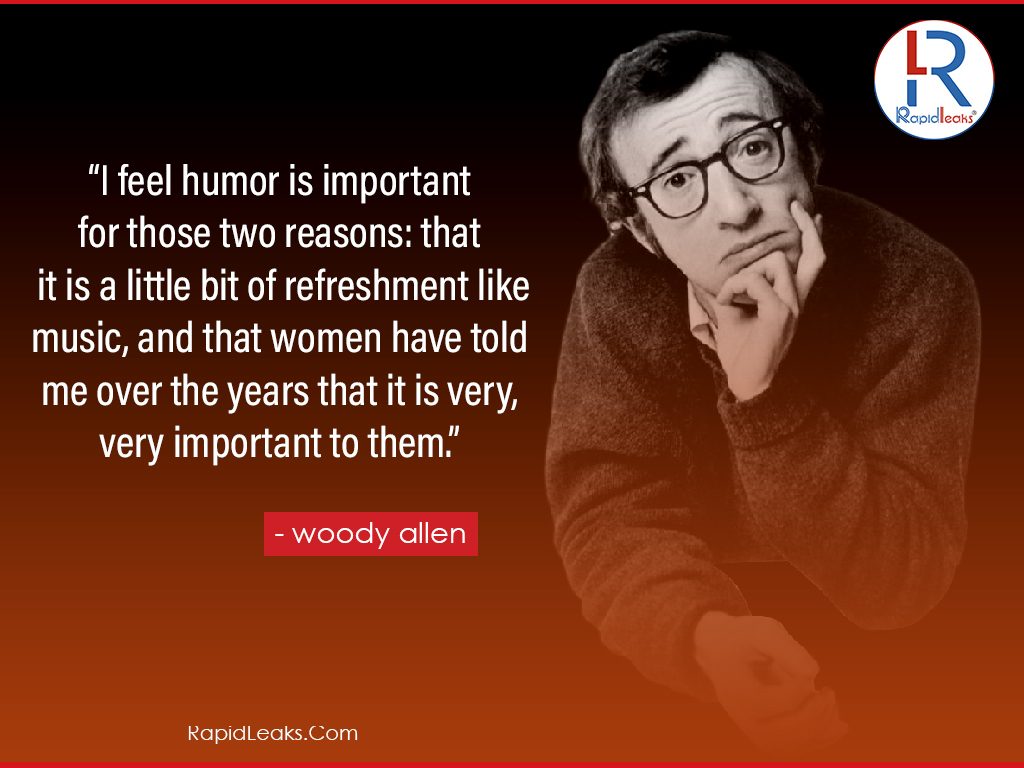 2. Show up and you've already carved a path for success to travel on.
3. Only a person with a great sense of humour can state something like this and actually make sense.
Suggested Read: Keanu Reeves Net Worth
SUMMARY
| | |
| --- | --- |
| Net Worth | $80 million |
| Age | 83 |
| Born | 1 December 1935 |
| Country Of Origin | Brooklyn NYC, USA |
| Source Of Wealth | Director, Writer, Actor, Comedian |
| Last Updated | 2019 |
This was all that is has happened in Allen's life and contributed to Woody Allen net worth of $80 million.