Wishing a happy 56th to the Hollywood's heartthrob Keanu Reeves. The Matrix & John Wick famed superstar is a true gem of a personality both on camera & off-camera. After numerous struggle and hard work, Keanu has become one of the most sought after actor in the entire Hollywood. Get to know about Keanu Reeves net worth in 2023 and all the details about his career and upcoming movies. The Canadian actor and musician started his career as a theatre artist.
Pssst… The Matrix Is Making A Comeback!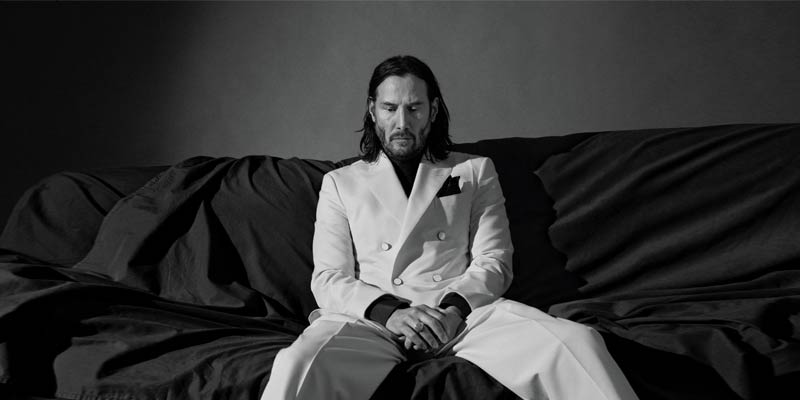 Keanu Reeves Net Worth
Keanu Reeves net worth in 2023 is whooping $380 million and the Canadian actor and musician made it here with a lot of hardships than you can imagine. Keanu Reeves (Probably the dream man of every single female on the planet) is a high school dropout. The world-renowned actor was born in Beirut on 2nd September 1964. Reeves started his career as a Kid. He was merely 9 when he started in a theatre production of Damn Yankees. He worked as a theatre artist in his teenage and gained enough acting experience to make his screen acting debut. 
Keanu Reeves – Career 
Keanu Reeves net worth may blow your mind now but to start as a struggler and make his name in the cinematic world wasn't easy for him. In early 1980s Keanu got his first screen acting break in an episode of Hangin'In.
After that, he appeared in multiple commercials including Coca Cola. He also did some short films such as One Step Away. He also did stage work and appeared on TV but his first studio movie appearance was in 1986 for Youngblood in which Keanu played a role of a Québécois goalie.
Reeves did many cameos on screen however, he ceased a noticeable role in a drama film River's Edge which got him on the radar and he started getting lead roles. The actor spent most of the late '80s acting in several movies that were targeting the teenage audience. The comedy movie Bill & Ted's Excellent Adventure which was released in 1989 became a blockbuster and its sequel Bill & Ted's Bogus Journey saw unexpected success in 1991. The movie franchise became so popular over the years that they decided to make another sequel Bill & Ted Face the Music which is scheduled to release in 2023.
Breakthrough Roles
The year 1991 was certainly lucky for the Canadian actor. On one hand, Bill & Ted's Bogus Journey turned out to be a hit and on the other, Keanu had a breakout role in Parenthood in which he played a teenage father and received praise from the critics. 
In mid-1990s Keanu Reeves joined an alternative rock band as a bassist and took a break from teen movies. He then focused on high budgeted movies such as Point Break.
The movie won him the MTV's "Most Desirable Male" award in 1992. Even after he earned several hit movies on his name he continued to play supporting roles and appeared in Experimental movies. In 1995 the actor was all over the news for refusing a part in Speed 2: Cruise Control.
He declined an offer of $11 million and got himself blacklisted by 20th Century Fox for a decade until The Day the Earth Stood Still happened.
His several movies such as A Walk in the Clouds, Johnny Mnemonic, Chain Reaction, and Feeling Minnesota were critic failures. However, movies like The Devil's Advocate and Al Pachino did well on the box office and received cheers from the critics as well.
Major Success
The luck shined upon Keanu Reeves in 1999 when he grabbed a lead role in science fiction The Matrix. The movie and its sequels received love on the box office and Reeves was on the top of his game.
Other than The Matrix he also made critics fall in love with his performances in several movies including The Gift, Watcher, Sweet November, The replacements and Constantine.
In 5 years, Keanu Reeves was one of the most desirable, world-renown actors, and his accomplishments were recognized by the Hollywood Walk of Fame with a star located at 6801 Hollywood Boulevard. 
After giving many hit movies, Keanu Reeves decided to explore other forms of Cinema and directed a movie Man of Tai Chi. The movie was premiered in 2013 and received good remarks from other established directors. Although he never stopped acting, in 2015 he starred in John Wick and made people fall in love with him again. The movie and its sequels were well received by audience and critics.
Also Read – Do You Know The Tale Behind Why John Wick Was Called John Wick, At The End Of The Day?
Upcoming Project
If Reeves would have accepted that offer of $11 million, the Keanu Reeves net worth would have been more, however, the actor is known for his elected choices.
The upcoming projects of Reeves include Bill & Ted Face the Music (2020), The Matrix (Release date TBA), another John Wick sequel (2023). The actor will also portray the character of Johnny Silverhand in the 2023 video game Cyberpunk 2077.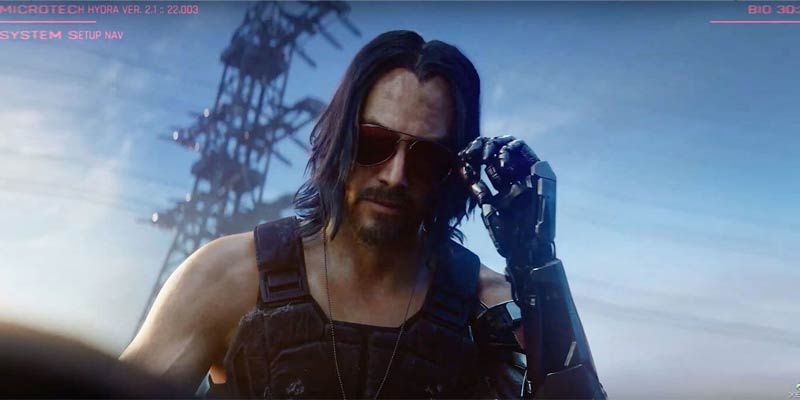 The Canadian actor is one of the most successful actors in Hollywood. Keanu Reeves net worth in 2023 is $380 million and if he continues to win hearts the numbers will surely increase in the future. 
Summary:
| | |
| --- | --- |
| Net Worth | $380 million |
| Age | 58 |
| Born | 2 September 1964 |
| Country Of Origin | Beirut, Lebanon |
| Source Of Wealth | Actor |
| Last Updated | 2023 |