What is Michael B Jordan's Net Worth?
Michael B Jordan net worth in 2022 is $25 Million which is the by-product of his last few projects namely the Black Panther, Fahrenheit 241 & Just Mercy that have been swooning the audience away. Michael Jordan aka 'The killmonger' is starring under a big banner and will be seen in the Tom Clancy's franchisee next in line movie named 'Without Remorse' slated to release in 2021.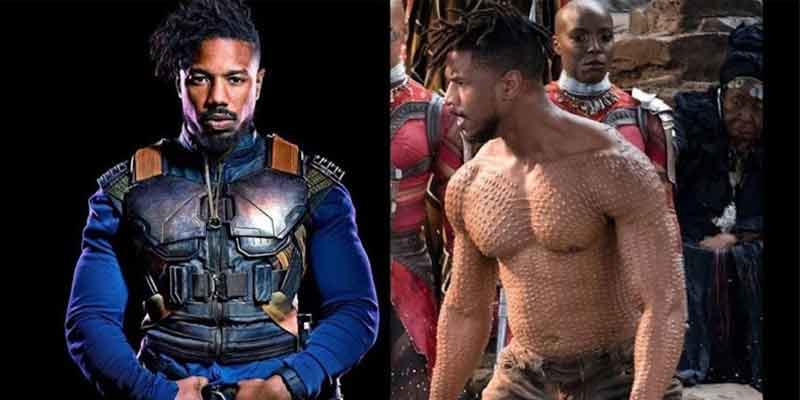 Michael B Jordan is an American actor hailing from California. Best known for his roles as Eric Killmonger in Black Panther and boxer Adonis Creed in the Rocky sequel film 'Creed'. Ever since the release of these two movies, Jordan has become a celebrity without any borders. Women all over the world are swooning for him, moreover, movie lovers have appreciated his acting skills and his commitment to his craft.
In fact, some have stated that Michael B Jordan has the potential to become one of the biggest and best actors of his time. However, not many know (at least those out of the states) that Jordan has actually started his career from television, much like some of the biggest and most successful actors today.
Let's dive deep into his life and career and check out what all went into Michael B Jordan net worth.
EARLY LIFE
Born on February 9, 1987, in Santa Ana, California, Jordan is the son of Michael A. Jordan and Donna who is an artist and a high school guidance counsellor.
He is a middle child with an older sister and a younger brother. He started his life in the limelight as a child model for several companies and brands like Toys 'R' Us.
CAREER
He came in the line of professional acting in 1999 and appeared briefly in single episodes of The Sopranos and Cosby. His first big film role was in Hardball which was released in 2011 and starred Keanu Reeves in the lead role. In 2002, he gained more attention by playing the small but pivotal role of Wallace in the first season of HBO's The Wire.
Soon he started appearing in shows like CSI: Crime Scene Investigation, All My Children, Cold Case, Without A Trace, Law & Order: Criminal Intent and many others.
Then, in 2013, Jordan was cast for Fruitvale Station as the shooting victim Oscar Grant which officially put him on the map. Not only fame but his performance also earned him critical acclaim and one of the most renowned critic wrote that he reminded him of "a young Denzel Washington".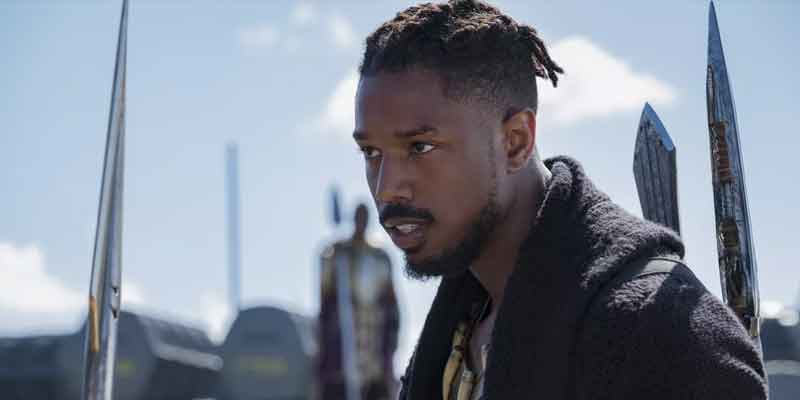 2013 was also the year when Time Magazine included him in their coveted 30 under 30 lists and he was also named as 2013's breakout star by GQ and Entertainment Weekly.
Later, in 2015 Jordan played the role of Adonis Creed, the son of Apollo Creed in the Rocky Sequel. For the role of a professional boxer, Jordan underwent a year-long rigorous physical training and a low-fat diet.
He also refused to use a body double and suffered various bloodied and bruisings during the shoot.
The next big thing in his career was Black Panther which went on to make box office history. Critics and viewers acclaimed him for his performance as Eric Killmonger and some even went on call him the real star of the film.
Post this, Jordan had various interesting and high paying projects in the pipeline, like Farhenheit 451 and Creed II. For Creed II, Jordan was paid almost $4 Million which is a major contributor to Michael B Jordan net worth.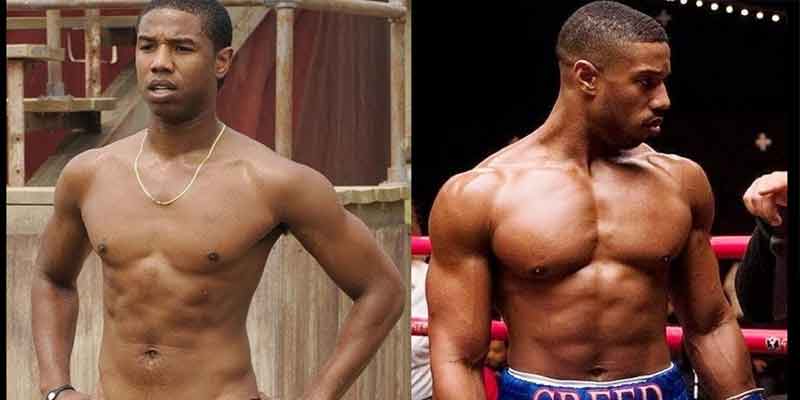 There are tons of other exciting roles and projects that Jordan is currently working on and as his fans, we can't wait for them to come out soon.
Suggested Read: Keanu Reeves Net Worth In 2019 and How He Became World's Heartthrob.
SUMMARY – Michael B Jordan Net Worth
This was all that happened in Jordan's career over the past 2 decades in brief. While we have majorly talked about his ups, like many other actors and artists Jordan has also faced some big downs which eventually brought him to the place where he stands today and in some way or the other even these downs have contributed to Michael B Jordan net worth.
| | |
| --- | --- |
| Height | 5 ft 11½ in |
| Weight | 75 kg |
| Date of Birth | February 9, 1987 |
| Zodiac Sign | Aquarius |
| Eye Color | Dark Brown |
| Net Worth (Updated 2022) | $ 25 Million |
So, if you're also his fans then do share with us your favourite character played by him.