Keanu Reeves happens to be an actor few can be. His eyes talk. His hair carefully dissects the face that, who knows, may be hiding so many emotions.
When on the screen, Keanu Reeves is often as beautiful as his co-stars, and one means the chicks, the women, and the smashingly good looking girls.
He doesn't act often. For he is so real. And when he does, he acts in a nice way. There's nothing dirty, cheap or unassuming about a man who's lost a lot more than any of his co-stars or contemporaries put together.
It's little wonder then that Keanu Reeves- who hardly ever loses his cool or lashes out at people playing mind-games- played the role of the Buddha. Remember the mid-90s, The Little Buddha?
Actually, few actors also happen to be good human beings. And few human beings act well the part they've been destined to carry. Back in his heydays, in the late nineties, there came about a rumor that Keanu Reeves had nearly disposed of all the material wealth he had accumulated as a part of the famous Matrix movie, his ticket to Hollywood superstardom.
One wonders, just how many actors- whether it's a Jonny Depp, Nicholas Cage, Robert Downy Jr., John Cusack, Tom Cruise, Christian Slater, Jude Law, Matt Damon- among the many contemporaries would've done such a thing?
But well, obviously, not everyone's a Keanu Reeves-right?
In that regard, given the flawless performances Hollywood's famous 'Neo' has given in a range of films that deal with sci-fi, action, romance, comedy genre, it's hardly a surprise that there happens to be a Keanu Reeves film-festival. And this is called KeanuCon!
Did you ever hear about this one?
Well, apparently, in an age that is no stranger to Comicon, is there ever a harm in having a festival especially dedicated to one of Hollywood's most graceful, ageless, and famous actors- Keanu Reeves?
Through the concept of KeanuCon is marked to celebrate pretty much 'all things Keanu!'
The above could possibly be the simplest definition of the festival that's specially marked to celebrate the 'Neo' who's enriched our lives, often saving a calamity from happening with great 'Speed' and often, reminding us the humanizing facets of 'Bram Stocker's Dracula!'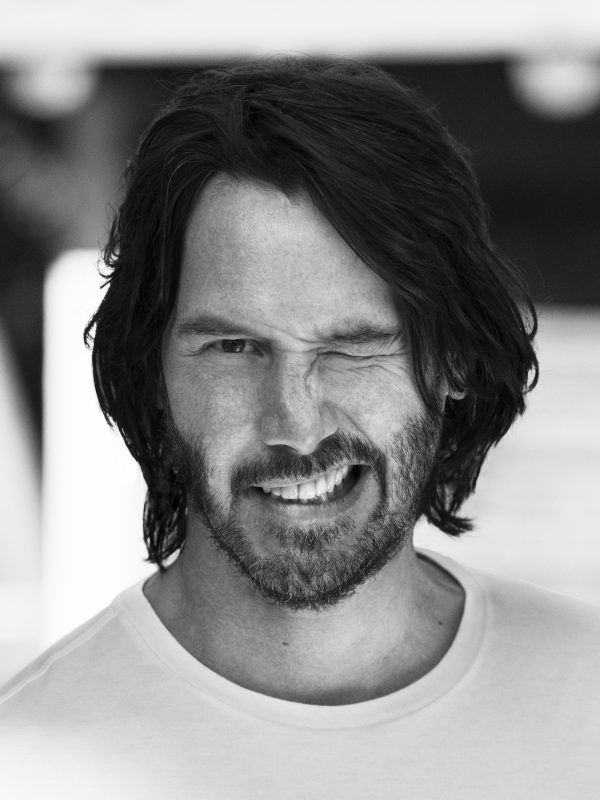 Apparently, in what turned out to be Scotland's first-ever festival aimed to celebrate the life of Hollywood's most versatile actors, the destination for this incessantly Keanu-crazy festival was Glasgow, the charming heartland of Scotland's urban sphere.
What took KeanuCon to come to life was a melange of talent from the house of Matchbox Cineclub, whose ingenious thinking has made hundreds of thousands of fans world-over to convene over an international festival of sorts on Keanu Reeves.
One of the leading culture and entertainment online journals of the world- Unilad- shared in more elaboration on the said event, stating:
The forces at Matchbox Cineclub describe themselves as 'an independent exhibitor for cineoutcasts, orphans and outliers', have organized KeanuCon, the world's first Keanu Reeves themed festival.
The Centre for Contemporary Arts in Glasgow was chosen to be the venue for this revered Keanu Reeves-exclusive festival and it was attended, unfailingly, with rich gusto.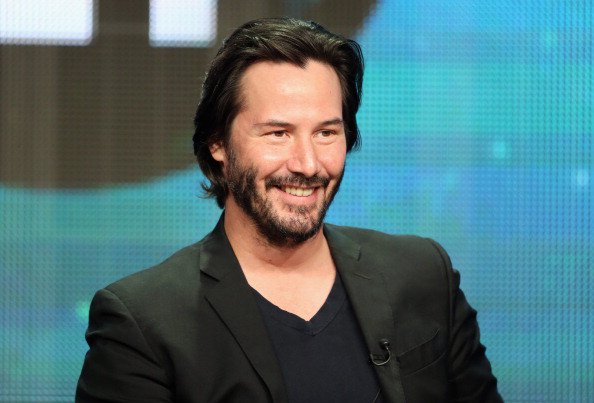 During the course of this event, fans were able to enjoy cinematic gems of the famous actor whose name in Hawaiian means, "cool breeze over the mountains!"
Films such as Bill and Ted's Excellent Adventure, Speed, Man of Tai Chi, and others were enjoyed amid a cheery atmosphere of thrill and admiration.
The above told, it's worthwhile to read the impressions of one of the main brains behind KeanuCon, Ms Megan Mitchell:
We've been organising Cage-a-rama (Europe's biggest and longest-running Nicolas Cage film festival) for a while now, and he's a very polarising figure in popular culture, you either love him or you hate him.
But Keanu seems to just inspire love – he murders to avenge puppies and brings about world peace, what's not to love?
Keanu has such a rich filmography, from stoner teen to demon hunter, but in every film there's an undeniable emotional honesty that I personally connect with.