There's such great interest surrounding Keanu Reeves that quite literally we don't let him grow, it could be said. There are actors and then there's Keanu Reeves. Looking like an absolute dude despite long locks, particularly dishevelled and sporting the familiar whimsical yet charming look, decked in dull coloured boots and a long jacket, Keanu Reeves is pretty much an enigma in real life too, quite like his on-screen avatars.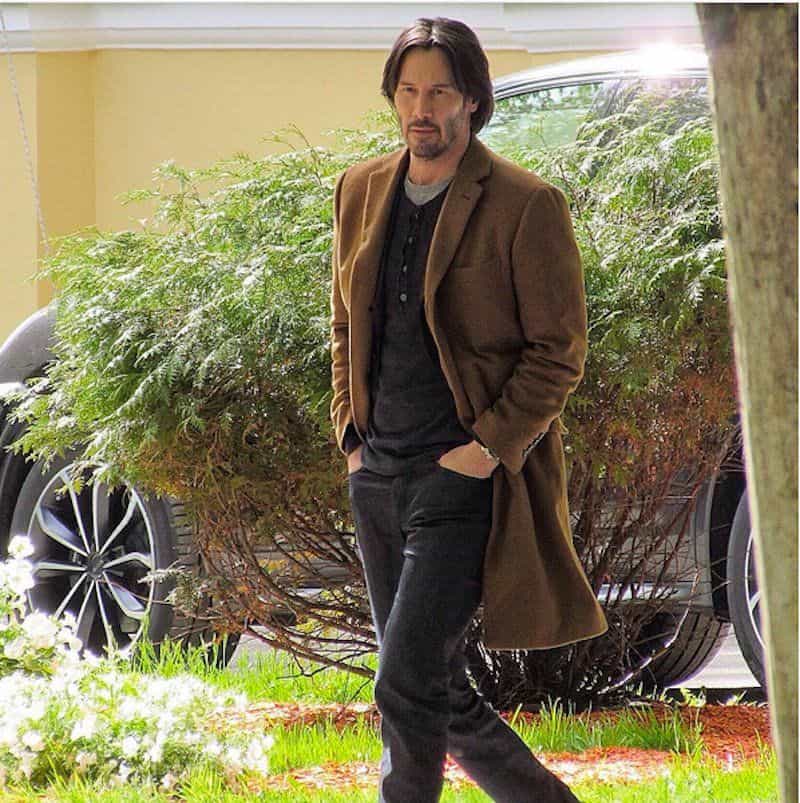 The Matrix star can actually lead you to an intrinsic surge inside to figure how well you know the Beirut-born who seems as simple as he is well-spoken and as unassuming as he is good-looking. Not on social media, at least, not obsessively so and not the familiar face you'd find taking sparkling selfies, the most interesting part about Keanu Reeves are the choice of movies he selects- using the quintessential leap toward unfamiliar parts.
He's played a science fiction hero, an unrelenting baseball coach, a gay hustler madly in love with the spirit of self-exploration and a down on his luck hitman too. Each part Keanu plays seems like a revelation to fans who're smitten as much by his looks as by his intellectual depth. But the bloke who's even played Lord Buddha didn't stop there. Tapping into the zeitgeist that suits offbeat actors, Keanu is here to surprise one and all by partaking in a new film that puts him on a different altar of cinematic challenge altogether.
It's known that Keanu Reeves' latest 'Siberia' will see the Speed actor don a different avatar, away from the familiar territory he's walked on thus far. Playing the part of a man who falls into an obsessive relationship with a cafe owner once his business experiences a downhill, Keanu Reeves will be part of a crime thriller plot. This will see the man with hazy eyes and a reassuring sense of warmth live true to his potential of unfurling a versatile role every time he sets foot on a new Hollywood cradle.
Tipped to be oscillating between the allure of romance on the one hand and the potential unravellings of an unpredictable thriller plot on the other, fans simply can't wait to get down to watching Siberia. It's also said that the new and yet-to-be-released Reeves flick is a significant departure from the average love stories- which is well, a big plus.
Slated to be a narrative in the vexed territory of romance- since it's never certain to triumph or last- Siberia is expected to be a whirlwind and a completely new Keanu Reeves flick. Siberia was written by Scott B. Smith from a story by Stephen Hamel and directed by Matthew Ross. The movie stars Keanu Reeves (The Matrix, John Wick) and Ana Ularu (Inferno, Emerald City), with supporting performances from Molly Ringwald (Riverdale, Jem and the Holograms) and Pasha Lychnikoff (Ray Donovan, Shameless). There is no official release date set for Siberia at this time. Even as the official release date of the film isn't known at this time, it is expected that the film will release somewhere before the current year comes to a close.