Sanjay Dutt's name is enough to get hold of how drastically twisted one's life can be. Born on July 29th, 1959 to Bollywood's legends Nargis and Sunil Dutt, Sanjay has always lived a very comfortable life and yet was subjected to plenty of addiction, loss, sadness and even criminal cases. However, it's been his work in Bollywood and those epic Sanjay Dutt Dialogues that made him audiences' favourite star.
Dutt is considered one of the few actors who raised to the top with their 'I don't give a damn about you' attitude and made fans across different genders and age groups.
The audience loved him for always being real and saying things like they were. But through all of this, there was always something that bothered Sanjay, one after another.
First was his stint with drugs, the second was his mother's loss, then came his wife's loss and soon he got involved in legal battles and even with a range of terrorism-related activities.
All in all, Sanjay Dutt's life has been full of ups and downs, both harsh and soft ones. Adhering to the life he lived, a movie was bound to be made on it, and it finally did.
Sanjay Dutt's life journey, titled Sanju, release and shed light on all the good, bad and ugly of Dutt's life. Moreover, it gave us a peek inside the life and friends of Sanjay Dutt.
Nonetheless, Dutt is known for putting on a brave face and spectacularly delivering those popular Sanjay Dutt dialogues that are still narrated by his die-hard fans.
No matter how complicated his life had been, there's something that has remained pretty much stagnant in Sanjay Dutt's life and that is his fan's love for him.
His arrival and revival in the movies have affected so many people, and every film that Sanjay did has left a huge mark on Bollywood's box office numbers.
Over the course of these movies, Sanjay Dutt has said few dialogues that have remained etched in the memories of his audience and one can still recite them as it is.
Which is why we have accumulated 10 Sanjay Dutt dialogues to take you on a journey of Dutt's filmography.
1. Musafir

2. Vaastav

3. Vaastav

4. Khalnayak

Also Read: 11 Amir Khan Dialogues That Narrates His Magnificence
5. Khalnayak

6. Munna Bhai MBBS

7. Lage Raho Munna Bhai

8. Shootout at Lokhandwala

9. Desi Boyz

Also Read: Iconic Amitabh Bachchan Dialogues
10. Agneepath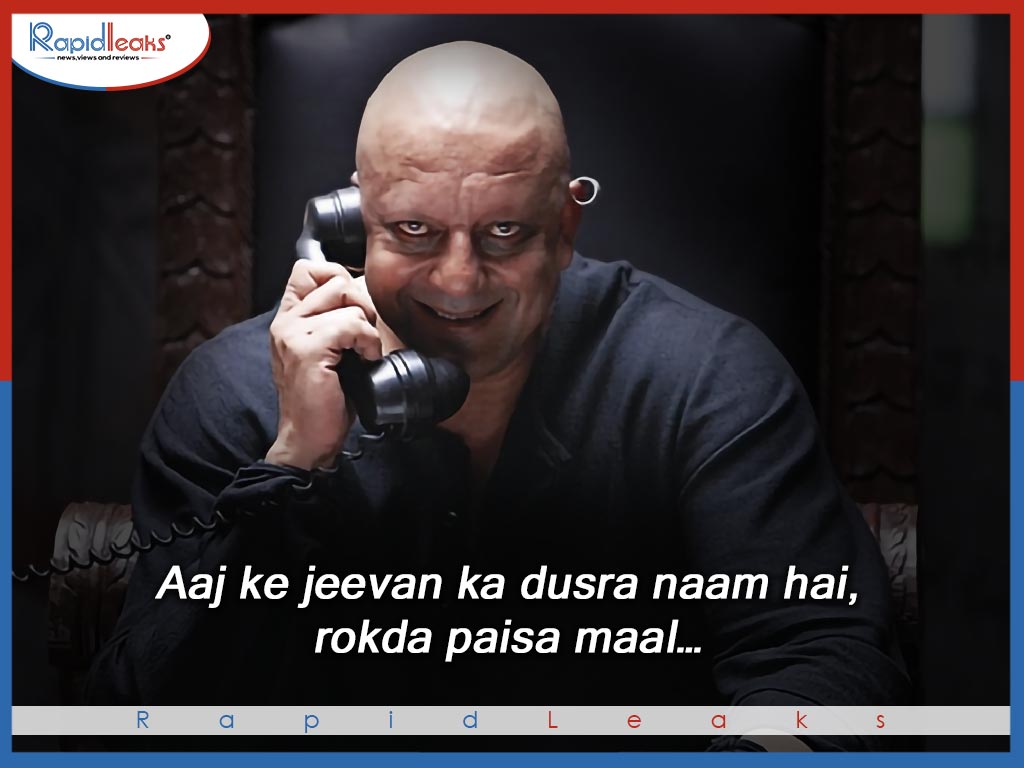 These Sanjay Dutt dialogues are not only amazing for the characterization of his character but are also amazing for the finesse with which they're versed by Sanjay Dutt.