Irrfan Khan was one of the finest actors in the country, even in the world. His acting and performances reeked versatility which very few can incorporate in their craft. Moreover, he has been able to turn some ordinary stories into something we will remember for a long time and in the name of the best Irrfan Khan movies.
Sadly, Irrfan Khan died recently and his demise has affected people in a more severe way than ever imagined. He did so much for the Hindi cinema that many never even thought of. Sure, there were and are artists that have done some spectacular work, however, if there has to be someone who consistently offered something refreshing with his work and has never left any spot to show his versatility then it has to be him and some of the most memorable Irrfan Khan performances.
There had been various medallions of honour in Irrfan Khan's kitty. He has been adored and admired for his work in both Hindi films and Hollywood. He has been praised by his fellow actors for his level of commitment to the craft and what he brings to the table. A lot more can be said about Irrfan Khan and how he has been described by his fans.
Common man's actor, the best to ever exist, an understated hero and an unconventional hero.
Now, let's get right into some of the best Irrfan Khan movies and his most memorable performances of all time.
1. Maqbool – Disney + Hotstar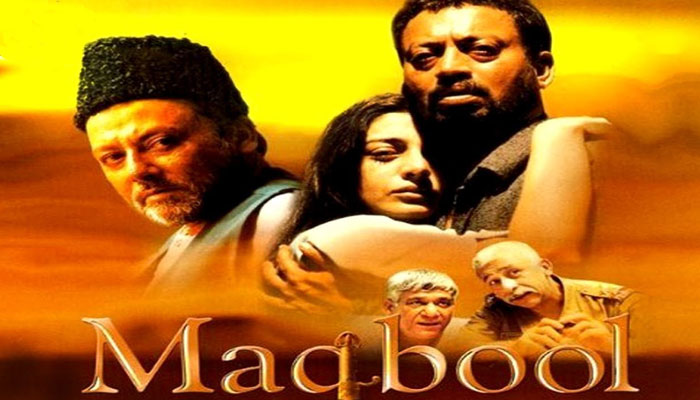 Adapted from Shakespeare's Macbeth and directed by Vishal Bhardwaj, Maqbool is considered to be THE BEST performance of Irrfan Khan's career. The film had a complex storyline, characters, and some of the best and most dedicated actors in the film industry.
2. Paan Singh Tomar – Netflix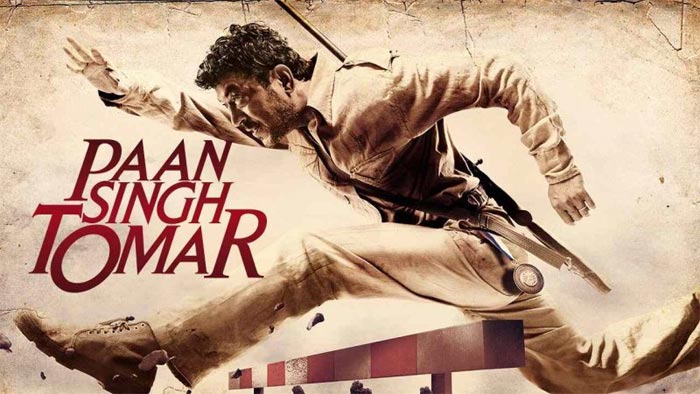 Paan Singh Tomar is one of the most memorable Irrfan Khan performances ever that showed his dedication and charisma to step into any kind of character and given them a personal touch. We won a National Award for his performance in the film and won many hearts by playing a dacoit turned athlete who ends up winning big at the National games.
3. The Namesake – Disney + Hotstar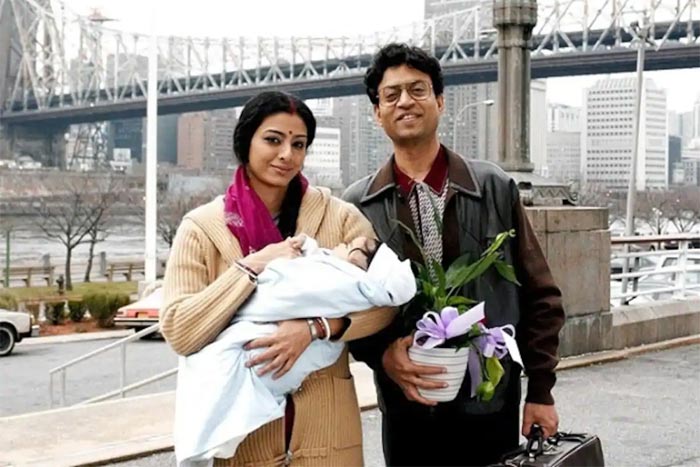 The Namesake is another one of the best Irrfan Khan movies and this one took his talent international and showcased it to Hollywood. In this Mira Nair film, he played the role of Ashoke who is the first-generation immigrant from Calcutta to New York. His character showcased a lot of nuances that are usually experienced by various immigrants.
4. The Lunchbox – Netflix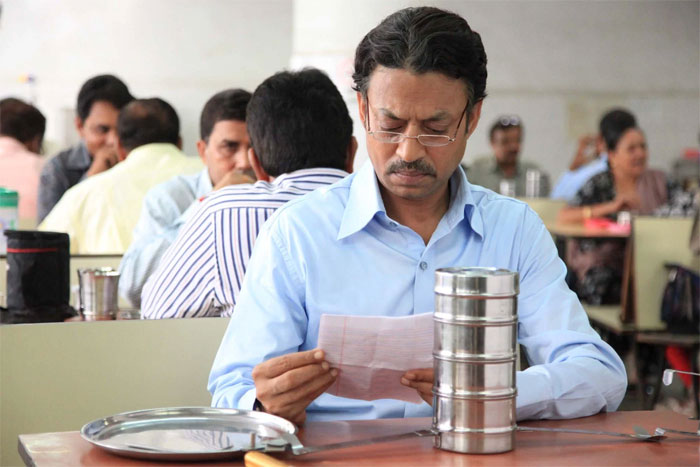 The Lunchbox is another wonder from Irrfan Khan's kitty that showcased his talent to the world. Directed and written by debutant Ritesh Batra, the film went on to receive a great response at the Cannes Film Festival. Many even believe that it is one of the most refreshing movies to come out of the industry for a long time. The film showcases a unique and honest love story between two people who find their solace in each other by just writing to them.
5. Salaam Bombay – Prime Video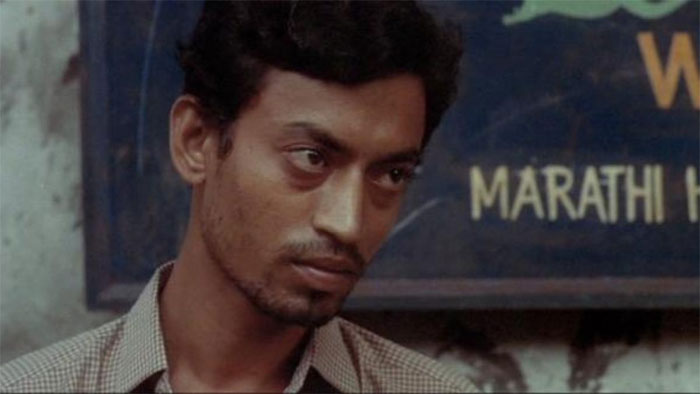 Salaam Bombay was one of the first big films of Irrfan Khan's career and his first collaboration with Mira Nair. Though he auditioned for a more prominent role, Nair wasn't able to picture him as a malnourished street kid and eventually had to cast him in a smaller role. But, Nair was so mesmerized by Khan's performance that she promised him a lead in her next movie, and then came The Namesake. Irrfan played the role of 'the letter-writer'.
6. Haasil – Youtube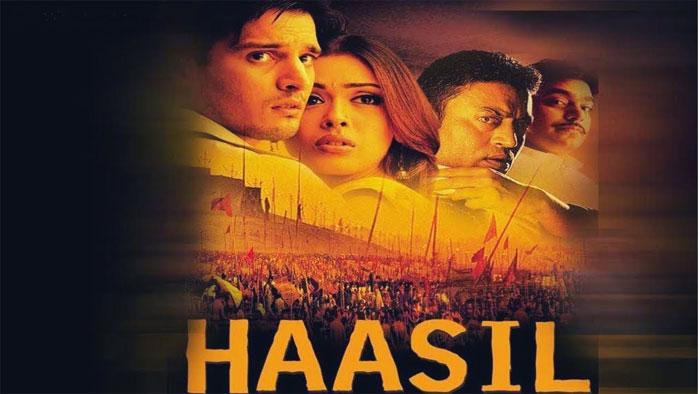 Haasil was one of director Tigmanshu Dhulia's first movie, who later went on to collaborate on multiple projects with Irrfan Khan. He plays the role of Ranvijay Singh, a wannabe politician, and who decides to fight against the reigning student leader in his university. He plays the character effortlessly and with so much integrity that the character of Ranvijay Singh is etched into our memories.
7. Billu – Netflix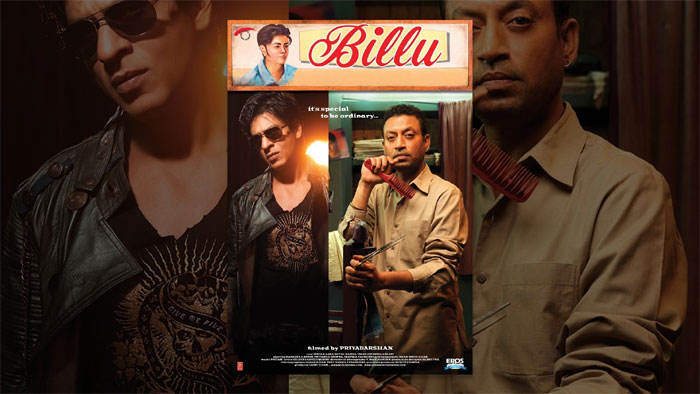 Billu is another one of the Irrfan Khan movies where he plays the character starkly different from what he was known for. He plays the role of a Barber, Billu, who was once best friends with one of the country's biggest superstars – Sahir Khan. No one believes this story because of where he lives and the kind of life he lives, but things eventually turn around and the whole village realises his truth and he gets to reunite with his best friend. Irrfan plays the emotional core of the film and one can rightly say that he carries the entire film on his shoulder.
8. Haider – Netflix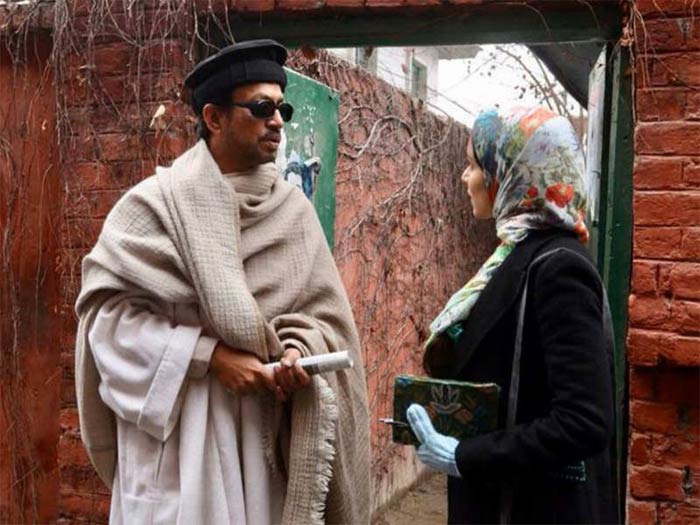 Irrfan Khan plays the role of Shahid Kapoor's father, Roohdar, who has been taken away. He plays a very small role in Vishal Bhardwaj's adaption of Hamlet but it's iconic and memorable, to say the least. It is one of Khan's most unforgettable performances and every dialogue of his is impeccable.
9. Piku – Sony Liv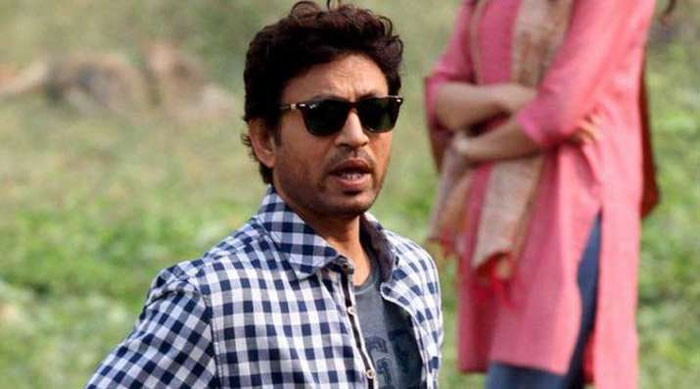 In Shoojit Sircar's Piku, Irrfan plays the role of an everyday man and is like a breath of sanity in the entire drama between a father and daughter. The film in itself is a masterpiece and like always, Khan plays a memorable role that you would want to watch again and again.
10. Karwaan – Prime Video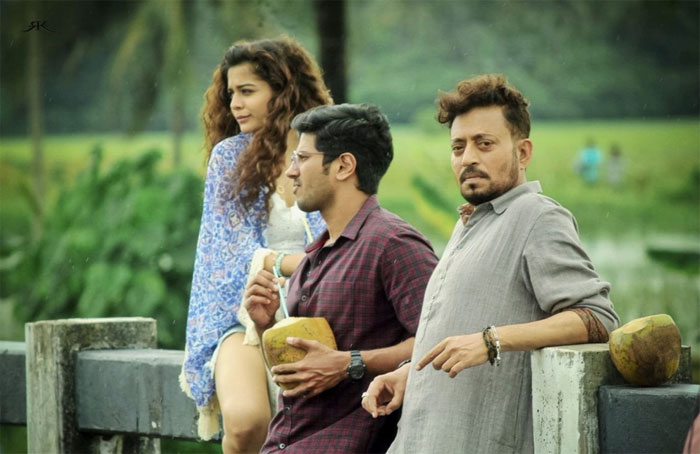 Another one of the Irrfan Khan movies that offer something unique and a charismatic character to his fans. The film is a visual treat and Khan is literally the backbone of this movie as a comic addition who leads the other two on a once-in-a-lifetime road trip.
11. Madaari – ZEE5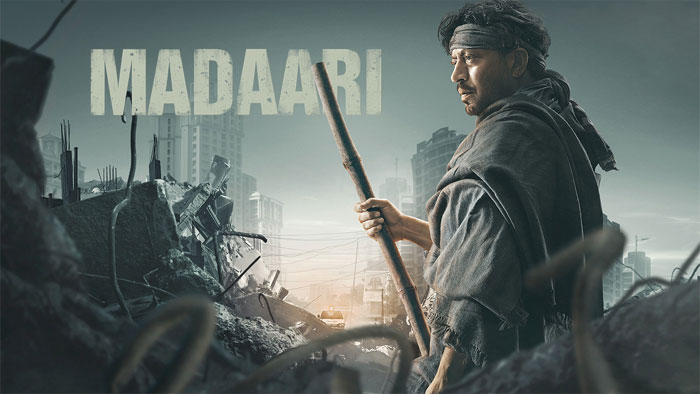 Madaari is another one of the memorable Irrfan Khan performances that will last with the viewer for a long time to come. It is a story of a common man and his fight against the system while he's in search of answers. The film acts as a mirror of our society and Khan helps in keeping the mirror as real as possible for the viewers to experience and relate with.
12. Hindi Medium – Prime Video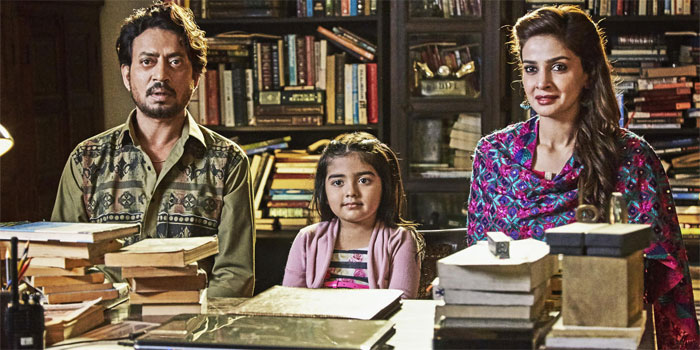 This is one of the recent additions to Irrfan Khan movies and it is a satire on the education system in our country and on modern parents who want the best for their kids. The film reveals the lengths to which a parent goes to get the best for their kids. Irrfan has a more comic take on the character and it is an absolute treat to watch him struggle as he tries to wrap his head around his daughter's admission.
Also Read
These were some of the best Irrfan Khan movies ever and every fan of his needs to revisit them again. He might not be with us anymore but his masterpieces will be and they are in the form of some of his most memorable performances.
May His Soul Rest In Peace.