Rishi Kapoor has been one of the most prominent and talented faces in the industry for almost 5 decades. He officially entered the Hindi film industry in the 70s and went on to change the face of romantic heroes in the films. Recently, we received the news of Rishi Kapoor's death and the industry, along with the entire country, haven't stopped mourning about it. Some are going back to Rishi Kapoor movies to give an ode to the actor and have a look back at his career-defining roles.
At the beginning of his career, Rishi Kapoor was popularly known as a romantic hero and he was able to charm the entire nation with his charming looks and charisma. This led him to become one of the leading heroes of the 70s and 80s India where he did multi-cast movies and some mega superhits.
He came from a Bollywood legacy family who were practically the flag bearer of the Hindi film industry and introduced India's cinema to the world, especially in Russia.
In his 50 years of career, Rishi Kapoor movies account for almost 100 films and he even received a lifetime achievement award by Filmfare in 2008. So, if you're also planning to watch again some of the best Rishi Kapoor movies to remember the actor then we have compiled a list of 10 best movies from his filmography.
1. Bobby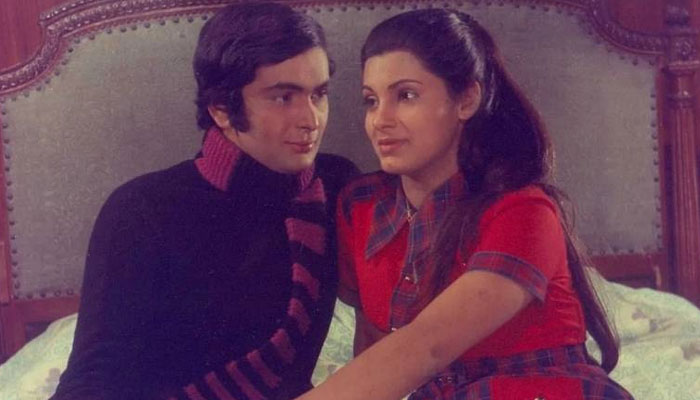 Bobby was Rishi Kapoor's first debut film and it was a mega success. Call it the storyline or the fact that it was one of the first few films to feature a young-love story with young actors. Kapoor went on to become a star overnight, post the release of Bobby. It is a story about two kids from different economic strata who fell in love with each other, something that their families opposed greatly.
2. Do Dooni Char
Do Dooni Char can easily be distinguished as one of Rishi Kapoor's memorable performances where he made a comeback with his long-time screen partner and real-life partner, Neetu Singh. The picture is about a middle-class family's struggle to buy a new car. It's a slice of life film with Rishi Kapoor's wholesome character in the midst of all the drama.
3. D-Day
This Rishi Kapoor movie projected the actor in a different light, something that wasn't explored earlier. The movie is about a team of experts who are dispatched to bring in The Most Wanted Man in the country. The task is considered almost unthinkable and impossible. Kapoor plays the role of 'Goldman' Iqbal and his performance is just a treat to watch.
4. Karz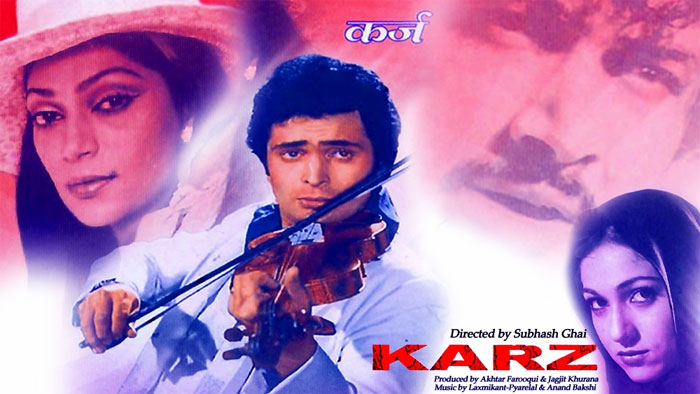 Another one of the best Rishi Kapoor movies from his yesteryears helping him in becoming the star of the 70s and 80s cinema. The movie revolves around the story of re-incarnation and revenge which is still a complete entertainer with brilliant actors and music to support. Viewers have considered this film to be a classic from Hindi cinema and everyone should watch it at least once in their lifetime.
5. Amar, Akbar and Anthony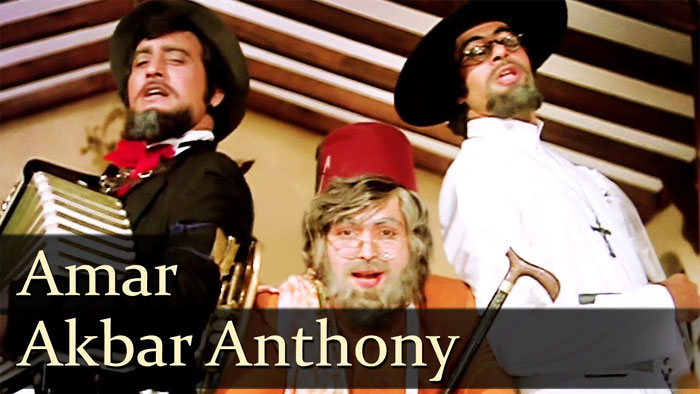 Amar, Akbar and Anthony is a multi-starrer film featuring some of the biggest names in the industry in the 70s. It is a story about three brothers who got separated at birth and eventually reunite after several years. However, the story isn't that simple, there is a lot of drama, coincidences and hilarity in the midst of it all. It is another one of the Bollywood classics in Kapoors Kitty and any fan of his needs to watch it again.
6. Kapoor & Sons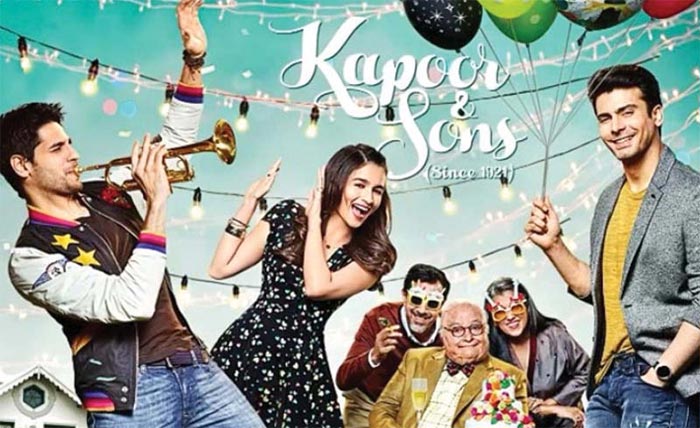 Kapoor & Sons was another film that showed Kapoor in a unique light and proved to be challenging for him. While Rishi Kapoor carried his usual charm and humor for this role, he had to go through a whole lot of physical change to look like a 90-year-old grandfather who is yet very young at heart. The film is about a dysfunctional family on their quest to have a normal and peaceful family gathering which eventually leads to various secrets being revealed.
7. Agneepath (2012)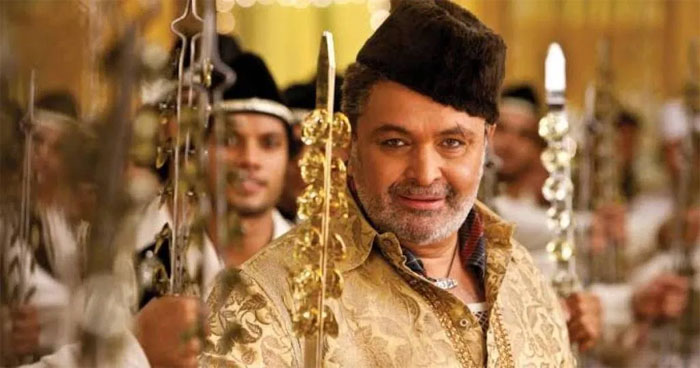 As per one of Kapoor's interview, his character in Agneepath was one of the most difficult characters he ever played on-screen. It was also one of his first stints in a negative role which he eventually led on to enjoy a lot. It is a retelling of one of Amitabh Bachchan's classic with more threatening and scary villains. Kapoor played the role of Rauf Lala and proved his versatility as an actor in this role.
8. Mulk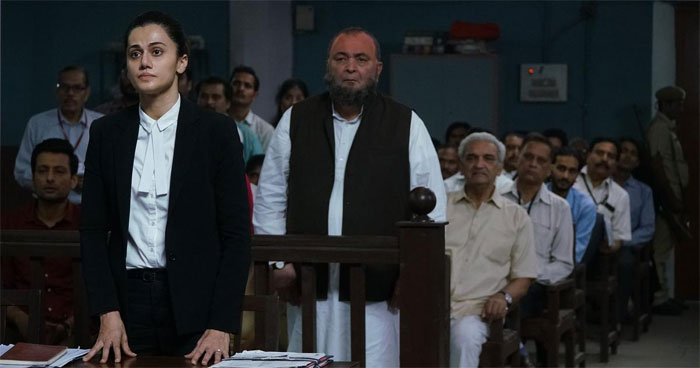 Mulk is a very recent addition to Kapoor's filmography but it's exceptional and phenomenal, to say the least. The film revolves around the current political and societal situation of the country where. It is about a Muslim family who is now trying to reclaim their lost honour after the son of the family gets involved in terrorist activities. Watching Kapoor in this courtroom drama is an absolute treat.
9. Namastey London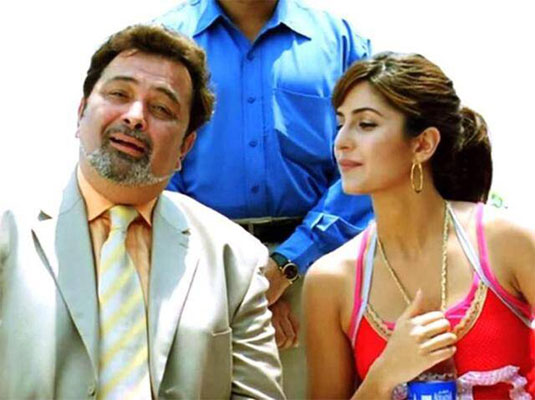 Namastey London is one of the Rishi Kapoor movies that brought his true personality on the screen, or at least the viewers believe it so. The film is a classic Bollywood drama and is a complete entertainer. You have drama, comedy and a whole lot of romance to support the film, along with some memorable scenes, dialogues and songs.
10. Saagar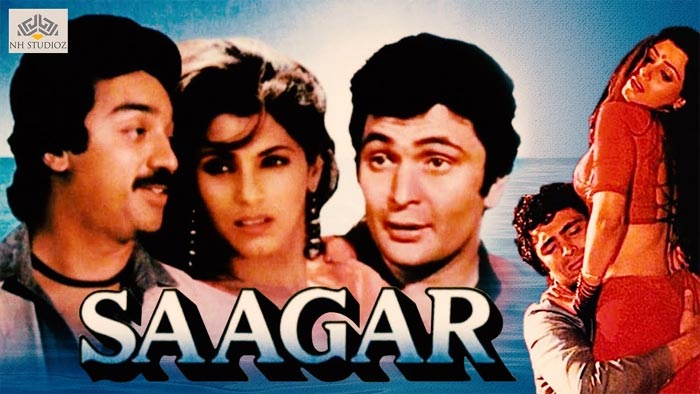 Saagar reunites Rishi Kapoor with his first film heroine Dimple Kapadia and together they give another iconic performance for the viewers to witness. It's a love triangle story but with a unique treatment which makes it an interesting watch, along with brilliant performances.
These were some of the best Rishi Kapoor movies and viewers will cherish these, for years to come. We have multiple Rishi Kapoor's memorable performances in these films, while some mirror his real-life personality, others are a complete opposite of it which shows the versatility of Kapoor.
Also Read – Best Irrfan Khan Movies That Make Him The Most VERSATILE Actor, Ever!
At the time of his death, Kapoor had been shooting for the film "Sharmaji Namkeen" with Farhan Akhtar and Ritesh Sidhwani's Excel Movies. The production house has stated that they'll do their best to complete and release the movie.