Jagjit Singh, his name was perfect for his persona and he won the world with his words and singing. Jagjit originally named as Jagmohan Singh was born in Sri Ganganagar, Rajasthan, India (then Bikaner State) to a Punjabi Sikh family. The poet/ singer/composer's father wanted him to be a bureaucrat but he also encouraged Singh to learn music. His love for words and music was so mighty that in March 1965, he moved to Bombay and obtained work as a singer for advertising jingles. His voice created magic and later he became a timeless playback singer who hypnotized the world through his singing.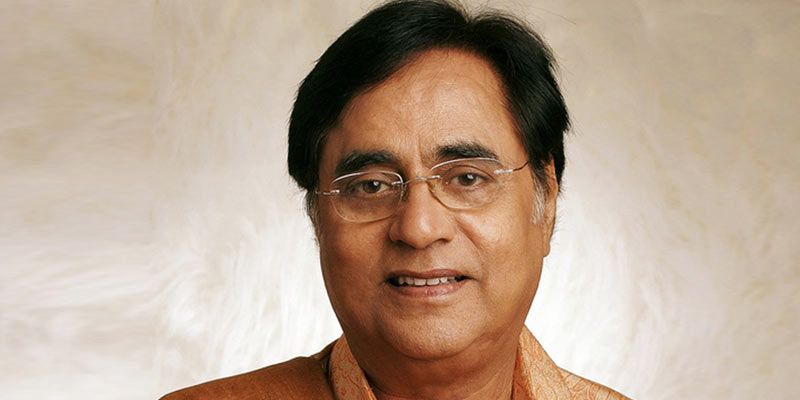 His voice had a depth that touched millions of hearts and his words had peace wrapped inside them. He had many recognition under his name including Padma Bhushan, Sahitya Academy Award, Sangeet Natak Academy Award, Sahitya Kala Academy Award by Rajasthan government, Ghalib Academy by Delhi Government, Dayawati Modi Award, Lata Mangeshkar Samman by Madhya Pradesh government and Teacher's Lifetime Achievement Award.
With his unconventional yet bewitching voice, he ruled in the world of Ghazal Singers till we lost the maestro on 10 October 2011, at Lilavati Hospital, in Mumbai. Although we lost a great gem of the singing world but he had left his legacy and his voice as his timeless songs and on his 72nd birth Anniversary we are reviving the memory of Jagjit Singh.
Here Are 10 Songs That Will Take You Back In Time And Make You Relive The Magic Created By His Voice.
1. Woh Kaghaz Ki Kasthi – Jagjit Singh Songs
2. Hontho se chhoo lo tum
3. Jhuki Jhuki Si Nazar – Jagjit Singh Songs 
4. Tum Itna Jo Muskura Rahe Ho
5. Tum Ko Dekha To Yeh Khayal Aaya
6. Chhitti Na Koi Sandesh – Jagjit Singh Famous Songs 
7. Hosh Walon Ko
8. Koi Fariyaad
9. Tum paas aa rahe ho – Jagjit Singh Famous Songs 
10. Jaate Jaate Woh Mujhe
Jagjit did not only took Ghazals to the masses but also touched unprecedented heights in the world of music. We have lost him but his songs will always be immortal and he will be missed for his immense contribution to the world of music.
Suggested Read: 9 Jagjit Singh Ghazals That Will Still Soothe Your Soul!
Some People Never Die and Jagjit Singh Will Always Remain In Our Hearts!
Follow us on Facebook, Twitter and Instagram for more updates. Don't forget to like and share. Do tell us your views in the comment box below.