With in-house productions such as Stranger Things, The Witcher, or Dark, Netflix has changed what the viewers saw on regular television. We bring you the list of the best Netflix series 2020 that you can look forward to watching amidst lockdown or while working from home.
We are spoiled for choice when we search for the best Netflix series to watch. To make things easier for you, we have put together a few of the best works of Netflix that will hopefully make your decision a little easier. Here we have put together some of the treasured and best originals that you shouldn't miss.
1. The Witcher – Best Netflix Series 2020
The grumpy loner and sorcerer Geralt of Rivia earns his money by hunting monsters. He is looking for Princess Ciri, whom he has to protect according to an old law. The mighty sorceress Yennefer helps him. The Witcher opens up a whole new mystical world of elves, monsters and dwarfs, but the most feared creature is still human.
Geralt has his heart in the right place and, in search of Ciri, embarks on daring adventures in which he can put his sword skills to the test. The Witcher is based on the video game of the same name. The Witcher was the most successful series on Netflix 2019. The second season is already in progress and is expected in early 2021.
2. You
Joe is a bookseller and looks like a very likeable guy at first glance, but there is more to him. He makes the author Beck fall in love with him. To do this, he uses social media to learn as much as possible about Beck. He succeeds, but finds no measure and becomes more and more obsessed with the thought of making her dependent on him.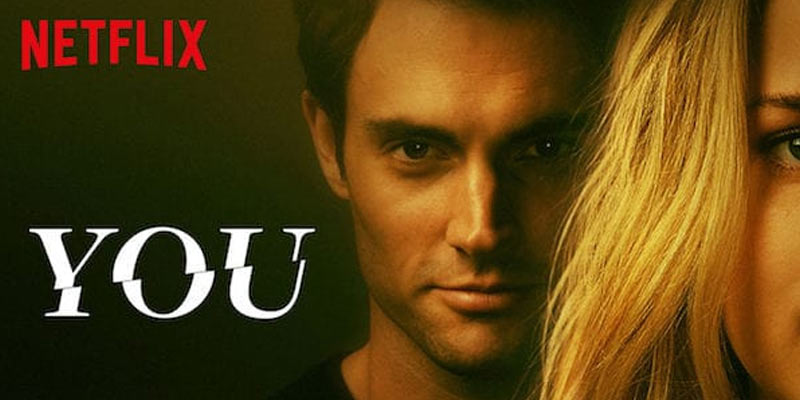 He is ready to eliminate potential rivals and jealous friends and is not afraid to murder. The second season was also very successful as an original and a third has already been announced.
3. I am Not Okay With This – Best Netflix Series 2020
If you already liked 'The End of the F *** king World ', you can't avoid this series. Jonathan Entwistle has once again drawn from the full and was inspired, among other things, by Stranger Things. The series is accompanied by a top-class soundtrack.
The short episodes invite you to binge-watch as the amusement runs through the entire first season. 'I Am Not Okay With This' is an absolute must watch and not only for teenagers.
Suggested Read; The Best-Animated Series on Netflix
4. How to Sell Drugs Online (Fast) 
'How to sell drugs online' is not only the crude question of committing a crime but also a very successful series. The student Moritz accidentally becomes a successful drug dealer overnight and, with his friend Lenny, quickly gets into the unpleasant company that this business entails.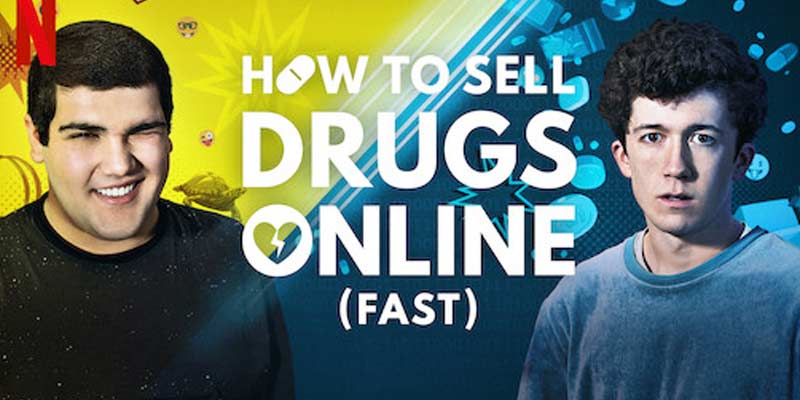 Moritz actually only wanted to win back his girlfriend with the campaign, but now he could also earn real cash. This is how a wild adventure between love, drugs and teenage problems begins. The second season is likely to appear on Netflix in 2020.
5. Ozark
Ozark with its almost perfect and creative storyline, wonderful acting and connectivity to the real world, is a gem to watch on Netflix. Financial advisor Marty Byrde and his family actually wanted to escape the drug money accounting business in Chicago.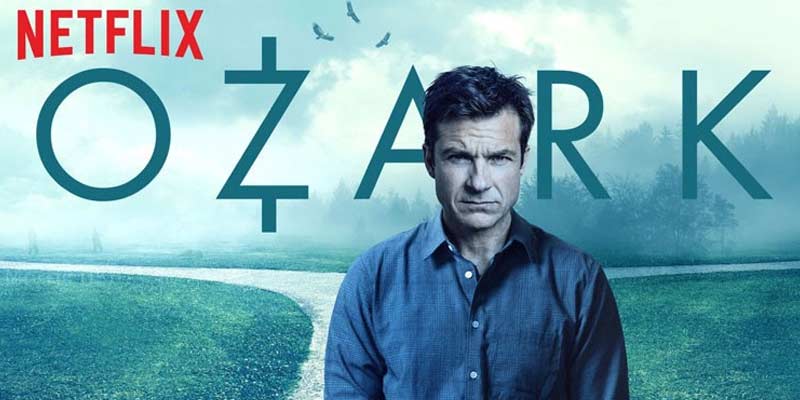 Their goal was the tranquil Ozark in Missouri. However, the small idyllic harbor town quickly turns out to be a gem of money laundering and other criminal activity and so the shadows of the past catch up with Marty. Ozark shows that even rural regions, that are usually avoided on television, can have it all. It is a true thriller in the likes of Fargo or Twin Peaks.
6. Dark
Dark is celebrated for its bold concept and the modern narrative structure yet some accuse the series of spelling out the principle of mystery too didactically. The time travel story captivates with visual finesse, interesting characters, and many surprising story twists.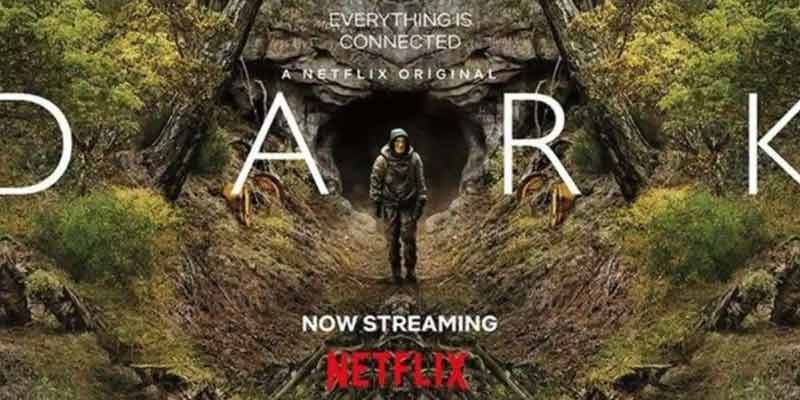 If you like series such as Stranger Things and Twin Peaks, you should simply watch Dark. You won't be able to get enough of Dark. Unfortunately, with the third season of Dark, the series has come to an end.
7. Black Mirror – Best Netflix Series 2020
This dystopia series has been a Netflix original since season 4. Netflix has once again proven its talent and has added a pearl of modern storytelling to its portfolio. Every episode has a different storyline, but all based in the future. The episodes include the stories based on consumer frenzy, the influence of social media, cybercrime, belief in technology, and the fast pace of life.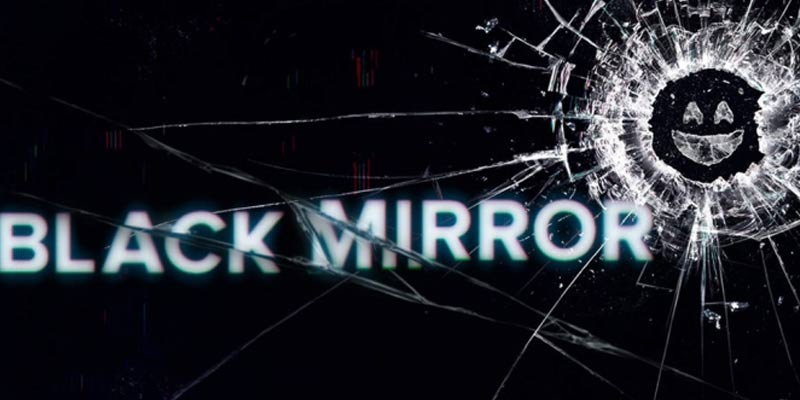 It is sometimes dark, sometimes dazzling, and sometimes playful. Charlie Brooker has also proven with Black Mirror on Netflix, how imaginative and intelligent serial fiction can be these days.
8. Stranger Things
The pull that Stranger Things develops just after a few episodes is unmatchable. The genre mix is also a special feature for most Netflix series. With a well-selected cast, both the refreshingly carefree appearances of the young actors and the portrayals of seasoned actors like Winona Ryder are great, a wide audience is addressed.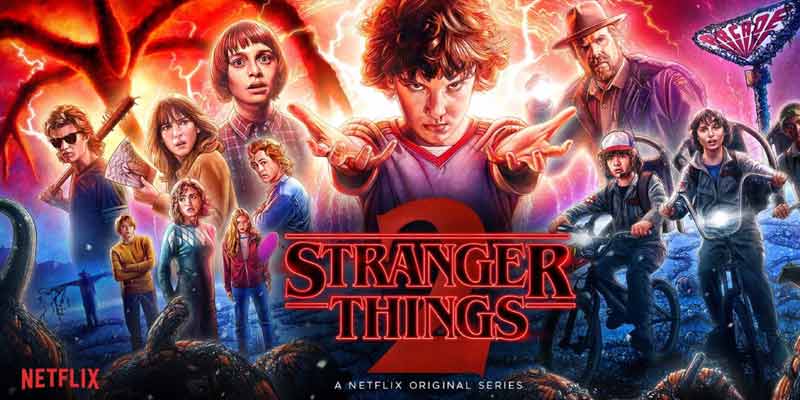 The series is a hit with young and old. The latter mainly because the Mystery manages to come up with a variety of homages. References and cross-references to the works of Stephen King and films such as 'The Exorcist' and 'Jurassic Park', make the series a complex viewing experience.
Suggested Read: Do You Have the Guts to Watch These Horror Movies on Netflix Alone?
There are several other series on Netflix that are worthy of the title of The best Netflix series 2020 but it varies with perspective. Hopefully, this list will keep on changing with new and better content from Netflix.