All of us know how difficult it is to pass time during this Coronavirus Crisis time and although Work from Home is the need of the hour, once we are done it with it, it just gets boring for the rest of the day. Gaming does help a lot to cope up with the time but ever since the PUBG ban, we haven't been able to trust any other game the same way. But if you're looking for some other entertainment then you should definitely check out these best comedy movies of all time.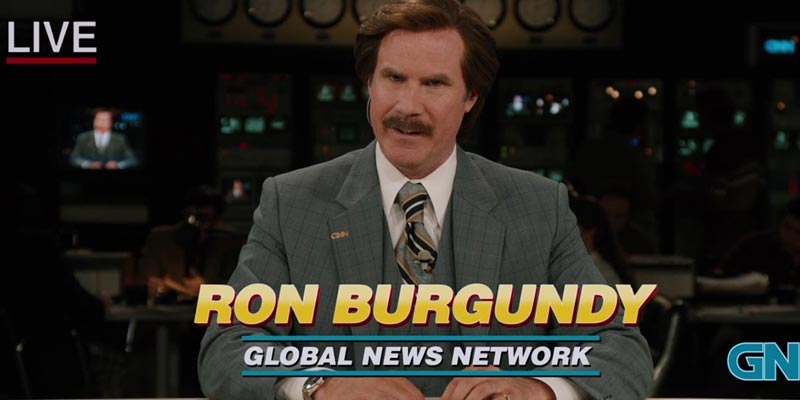 Movies have been a great form of entertainment that comes in different genres. And, the best of all these have to be comedy movies that can lift up anyone's mood, plus, keeps one entertained all along. Here are the top 5 best comedy movies.
1. ANCHORMAN: THE LEGEND OF JOHN BURGUNDY (2004) – Best Comedy Movies
Ron Burgundy, played by the famous comic star Will Ferrel, is the famous anchorman for a local San Diego television channel. This movie revolves around the struggle of our Anchorman to win the race with Veronica Corningstone, a beautiful blonde who becomes famous and makes her way to the top thus replacing Ron. This is a must-watch considering it includes all the drama, fun, a little chauvinism and so, the funniest moments of Ron and Veronica.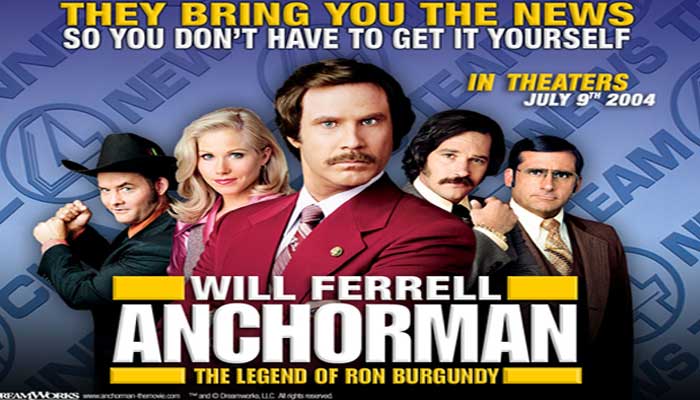 IMDB Rating – 7.2/10
2. HERA PHERI (2000)
Something is definitely wrong with you if you haven't seen one of the funniest works of Priyadarshan, a truly well-presented and one of the best comedy movies of all time. In desperate need of money, all three of the most famous trio, Raju, Shyam and Babu Rao set sail on a journey of some Hera Pheri when they receive a mistaken call from Kabira who has kidnapped the daughter of Devi Prasad, a millionaire.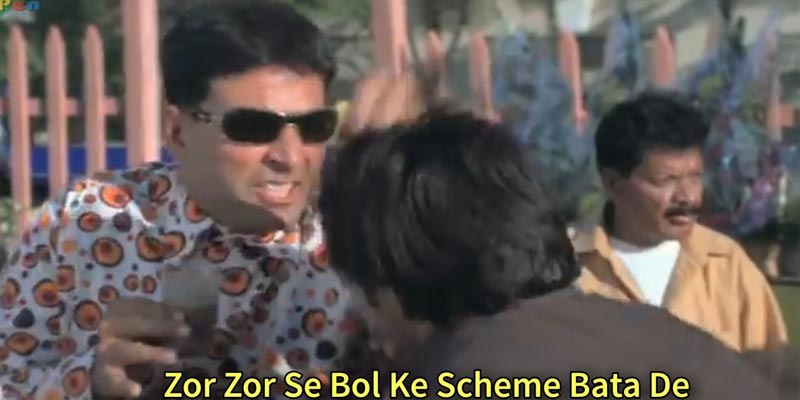 The recent meme trends and meme pages on social media have made memes from almost every scene of this movie. We won't spoil it for you much now, so you better go and watch it. And trust us, you'll love that movie.
IMDB Rating – 8.2/10
3. BORAT (2006) – Best Comedy Movies
Borat Sagdiyev is a TV reporter who gets this opportunity to make a documentary about American culture and lifestyle. Though deviating from the task allotted to him, he falls in love with Pamela Anderson while watching Baywatch, and there goes the twist, he sets out on a whole different journey. This is a must-watch, because of the great sense of humour involved and the funniest jokes.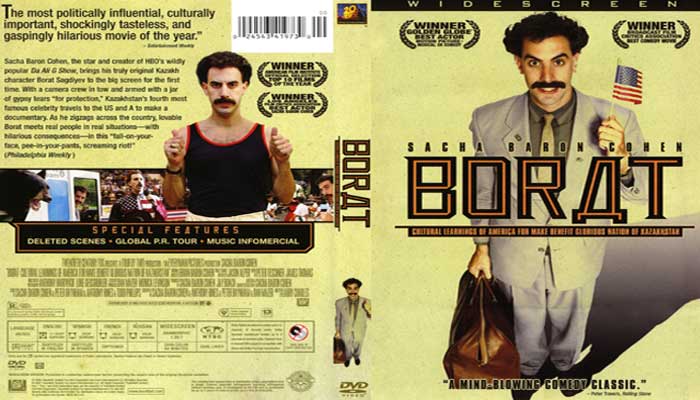 IMDB Rating – 8.2/10
Suggested Read: These Are Some Of The Best Shows On Amazon Prime 2020 That You Should Definitely Watch
4. THE HANGOVER (2009)
This movie has three parts, although different from each other and is one of the funniest trilogies ever made. Without any memory of the night before, three best friends wake up from a bachelor party in Las Vegas, and sparingly to them, the bachelor guy is missing. So they hustle around the city to find their guy before his marriage.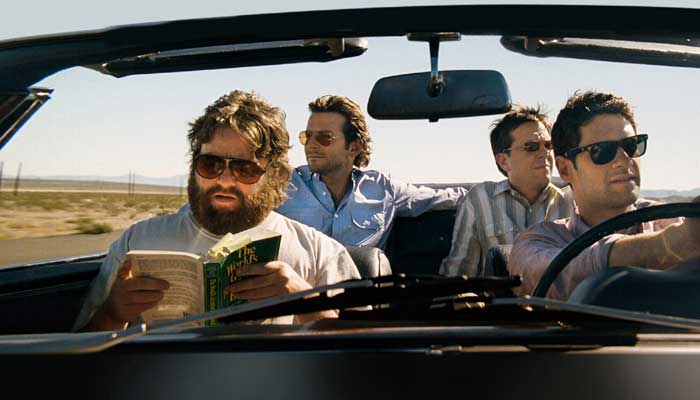 The funny plot, nice comedic timing and thus a whole package for comedy lovers, The Hangover deserves a rightful spot on this list of best comedy movies of all time.
IMDB Rating – 7.7/10
5. SUPERBAD (2007) – Best Comedy Movies
Seth and Evan have high hopes for their graduation party. These co-dependent teens plan to score alcohol and girls so they can become part of the cool crowd, but separation anxiety and two bored police officers complicate the pair's self-proclaimed mission. Without the alcohol reaching the party, will they make it like those guys they wanted to? Superbad is actually more like super fun and it gets funnier as the plot progresses. You'll love it if you love comedy.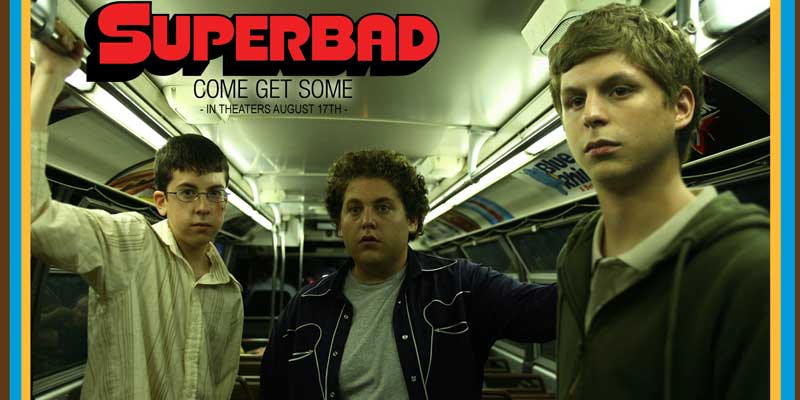 IMDB Rating – 7.6/10
Suggested Read: The Best Netflix Series 2020
So these were some of the best comedy movies that you'll love to watch and surely you can watch them with your friends to make it even more fun! So grab some popcorn and drinks, and get ready to laugh your lungs out. We hope you enjoy these best comedy movies. Chill out and have fun!