Streaming shows on OTT is the new way to get entertained. OTT has engulfed the audience's preferences for watching movies, shows, news, and current events online in the comfort of their own homes, offices, cars, and other locations. This has led to the development and creation of various OTT platforms, which are bombarding audiences with new and fresh entertaining content.
Some of the most popular OTT platforms are Netflix, Amazon Prime, HotStar, and many others. In terms of audience engagement, Netflix is the leading OTT platform. It provides a wide range of shows and movies for all generations, including kids, teenagers, young people, and the elderly too. One such section, which is viewed worldwide on Netflix, is the animated movies and shows. This category is watched and enjoyed by families together, making it one of the most watched categories. But, if you are new to Netflix and want to watch some original content in animation, here is the list of the best animated shows on Netflix:
1. Arcane: League of Legends (2021)-The Best Animated Show on Netflix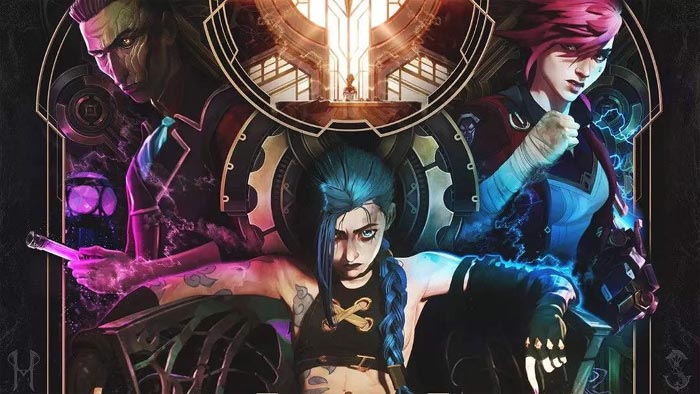 Season: 1
Episodes: 9
Genre: Drama, action, science fiction, adventure.
Arcane is one of the best animated shows in Netflix's animation category and is based on a video game. It is surely one of the best adaptations of games into a series. It was created by Christian Linke and Alex Lee. The premise of the show revolves around the escalating tension between the two cities. The rich city of Piltover and the seedy, dark, criminal city of Zaun. Tensions between them escalated due to the creation of Hextech (a way to control magical energy) by Piltover and a drug named Shimmer (which converts humans into monsters) by Zaun. The two sisters, Vi and Jinx, are on opposite sides, and what happens to these powers is all about the Arcane. It is a must-watch show for its great animation work, story, and narration.
2. BoJack Horseman (2014-2020)-The Best Animated Show on Netflix
Seasons: 6
Total episodes: 77
Genre: comedy, drama, satire.
It is an animated black comedy drama series that began in 2014. Six seasons have already aired on Netflix. It was created by Raphael BobWaksberg. The comic series revolves around a horse named BoJack Horseman, named after the washed-up star of the 1990s sitcoms, who plans his return to celebrity significance with an autobiography. The autobiography will be penned by a ghost writer named Diane Nguyen. The autobiography will touch on the chapters of The Horseman via different characters like Todd Chavez, his roommate, Mr. Peanutbutter, his rival and others. It will also disclose the struggle with depression and addiction. But Hollywood has changed a lot since then, and getting used to things like Twitter may take some time.
3. Inside Job (2021-22)-The Best Animated Show on Netflix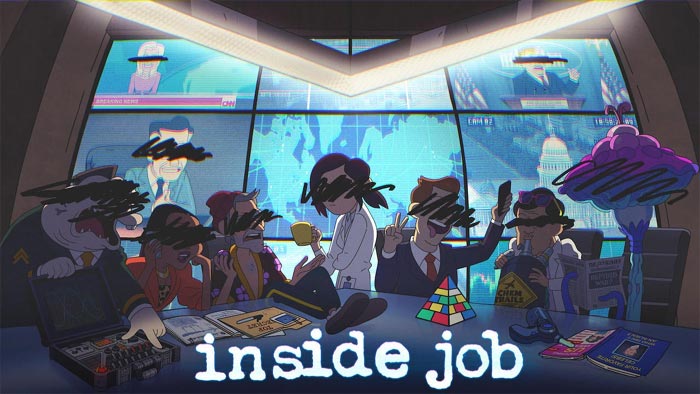 Season: 1
Total number of episodes: 10
Genre: Comedy, sci-fi, action.
The animated series centers on an antisocial genius named Reagan Ridley and her dysfunctional crew as they attempt to cover up global conspiracies. The world's conspiracies are being committed on a daily basis by the shadow government and their dysfunctional crew. Navigating the company culture of Cognito Inc. may be challenging, especially for antisocial tech prodigy Reagan Ridley. There are complicated cover-ups, hidden clubs, veiled drinking, and illegal sexual activities. She is the odd one out, even at a workplace that is full of reptilian shapeshifters and psychic mushrooms, because she thinks the world could be better. If only Reagan could control herself, she believes she could make a difference. So, how and what difference could she make? Go and watch one of the best animated shows on Netflix.
4. Trollhunters: Tales of Arcadia (2016-18)
Seasons: 3
Total episodes: 52
Genre: action, adventure, comedy, drama.
Well, it is surely one of the best animated shows on Netflix, whose first season premiered in 2016. This is a story about a common kid named Jim Lake Jr. who is looking for new adventures daily, living with his super busy mom. When Jim discovers a magical lucky charm calling to him under a bridge, he gets more than he bargained for. With that discovery, Jim is now the next, and first human, Troll Hunter, the Troll world's champion. Jim discovers the world of Troll Market with his friend Toby Domzalski, where he begins his training under the supervision of Blinky and AAARRRGGH!!!, who warns him of the threat of the Gumm Gumms, who plot to free their leader, Gunmar the Black, in order to conquer both the Troll and human worlds. In the coming battle, Jim and his friends will meet enemies and friends in unexpected places as their shadow war draws ever more danger and complications into their lives.
Suggested Read – How to Optimize Netflix to Always Find the Right Content?
5. Kipo and the Age of Wonderbeasts (2020)-The Best Animated Show on Netflix
Season: 3
Episodes: 30
Genre: fiction (apocalyptic and post-apocalyptic fiction), fantasy, adventure, drama.
The series is created by Redford Sechrist and has an unusual female lead named Kipo and other strange yet lovable characters like a pig with six legs and four eyes, a mutant insect constantly regenerating, and others. Kipo is thrust into an adventure on the surface of a fantastical post-apocalyptic Earth after spending her entire life living in an underground burrow. She joins a ragtag group of survivors as they embark on a journey through a vibrant wonderland where everything that is trying to kill them is downright adorable. So, enjoy this cute yet magical animated tale of a young girl with your kids and family. 
Well, these are some of the best animated shows on Netflix that you can see and enjoy. The other popular ones include Love, Death, and Robots; The Last Kids on Earth; Big Mouth; Tuca and Bertie; Aggretsuko; Legend of Korra; Castlevania, and many more.