Disney Channel was, is and probably in the coming time will be one of the best things that happened to us. However, there is nothing compared to the 2000s Disney Channel shows as they compelled us to stick to one place and had our eyes fixed on the TV screen. Ahh! Nostalgia stings, isn't it?
Almost all the show worked like a time machine that would transport us to a new world of dreams, magic, and wonders. It was by far the best time of Disney channel. Remember, those neat tricks between the commercials where they subtly told how to draw mickey mouse among other things.
We just wish we could go back in time to watch those shows, however, we still get to see some of the re-runs at night (In case you don't know already). That's one good thing yet we miss them. BIG TIME!
We wish Disney would come up with a new channel or an online channel where we can watch all the episodes of all those binge-worthy Disney channel shows.
But that's all in the imagination. For now, let's take a walk down to gold-old days and reminisce memories.
1. That's So Raven
All of us want to have psychic abilities, don't we? Back in those days, Raven seemed so lucky and we often got jealous of her as she was so cool. A teenager's life with hilarious, amusing as well as a few embarrassing situations who has psychic visions. All in all the show sent out good messages.
2. Hannah Montana
A hot rock star who lives a double life. That's like a dream life we all secretly wish for. The show is a cult and still has huge fan base. It is probably the highest rated and loved Disney Channel show till date. Of course, it made Miley Cyrus popular as hell but her double life character Lily was no less entertaining.
And how can we forget, Oliver, Jackson, and Rico? When it ended in 2011, it left many hearts broken.
3. The Suite Life Of Zack And Cody
Siblings at their mischievous best. How Zack and Cody were completely after their mom, Carey was unbearable for her, but entertaining as hell for us. There are numerous funny moments that still cross our mind, like how Zack got pranked in "The Ghost of Suite 613" episode. It was a sensible comedy and we loved it.
Suggested Read: These Walt Disney Quotes Will Make You Believe In This Magical World Of Ours
4. Phil Of The Future
Yeah, yeah! It wasn't famous as the other show as it lasted only for two seasons but it was by far the most under-rated Disney Channel show. A twenty-second Century family who has traveled back in time to the present day and is unable to return as their time machine broke. It was some adventure to watch this one.
5. Lizzie McGuire
Lizzie McGuire was an inspiration. The struggles of every teenage girl were perfectly explored by the character of Lizzie McGuire. The insecurities, the confusions and the inability in the ability to express her feeling was heart touching.
It was strange and crazy, however, it remains close to our heart.
Suggested Read: 12 Beautiful Bollywood Actresses Who Would Make The Perfect Disney Princesses
6. Wizards of Waverly Place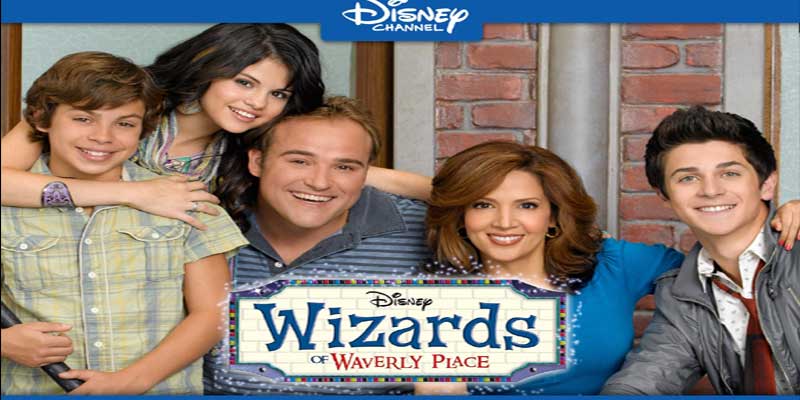 Thanks to this show we have Selena Gomez in our lives. The lives of the Russos, a family of wizards who have three children but only one of them could keep the magical power. Damn! The plot was quirky, engaging, and had us wishing that we wake up someday as one of them.
Weeping Already?
We never planned to hit the emo-nerve, however, one can't help getting mushy as we just had all our favorite Disney Channel shows running in our mind. Sob! Sob!