Whenever you hear the word 'Disney', we're sure you feel nostalgic as your childhood memories come to your mind. How all the tales of Cinderella and Snow White used to enchant us! It was just purely magical. In fact, in today's hectic and monotonous life, we all want to seek solace in a beautiful imaginary space. And what can be better than our beloved Disney world? Well, what if the world of Bollywood and that of Disney come together and connect? Well, we all would love to see our favourite Bollywood actresses as Disney princesses.
Here's a list of 12 beautiful Bollywood actresses who would make the perfect Disney princesses –
1. Alia Bhatt as Cinderella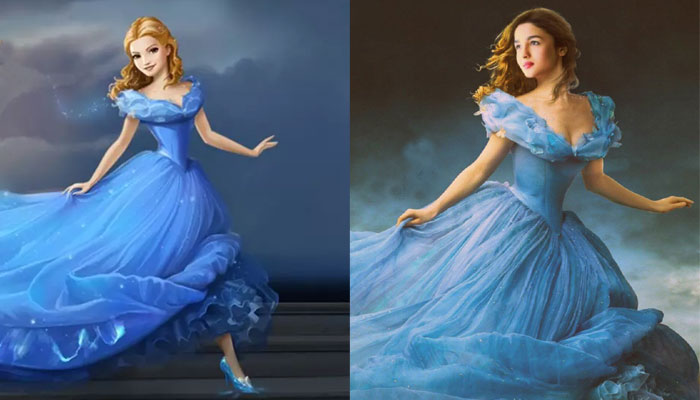 Cinderella's journey from the cinder to the ball and finally, to the palace of her Prince Charming, is a story known and loved by one and all. In fact, she's touted as the most popular Disney princess. Bollywood's current hot favourite Alia Bhatt would make the perfect Cinderella. Alia has got the charm as well as the innocence. She also has that bit of maturity in her to qualify as this particular Disney princess.
2. Shraddha Kapoor as Ariel
Now, we all know that Shraddha Kapoor is a great singer and so is Princess Ariel. She sure has that sweet, playful and bubbly innocence to be The Little Mermaid. Remember how happy she was while swimming inside the azure waters in the song – 'Sab Tera' from the film Baaghi?
3. Jacqueline Fernandez as Rapunzel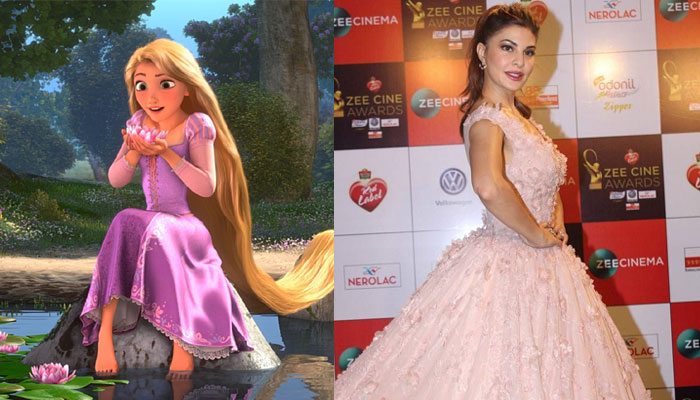 We all want to see Jacqueline as Rapunzel, thanks to her beautiful long hair and pretty face. Her Tresemme tresses are so very enviable. And yes, we just hope they lead the way to her handsome Prince Charming some day. We're waiting.
4. Sonam Kapoor as Snow White
Mirror, mirror on the wall, who is the fairest of them all? Well, Sonam Kapoor is. We really want to see Bollywood actresses as Disney princesses, with Sonam Kapoor as the docile, sweet and innocent Snow White. She's so pretty that any evil stepmother would be jealous. And she looks and dresses up like a princess, anyway.
5. Deepika Padukone as Jasmine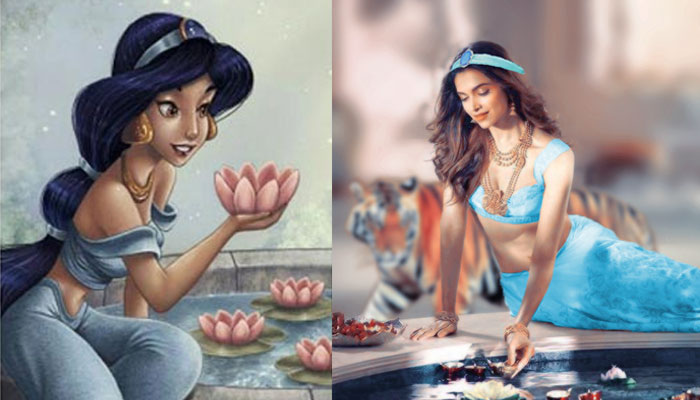 Princess Jasmine is a mentally strong princess who does not like to be manipulated and controlled. And so is Deepika who had a mind strong enough that didn't let depression get the better of her as she fought hard. And she finally found her Aladdin in Ranveer Singh. We're so happy for her!
6. Sonakshi Sinha as Belle
A complete nerd who is beautiful as well as strong-willed enough to stay with a Beast and in the end, change him into a Prince, Belle is one magician of a lass. And so is Sonakshi Sinha – kind yet tough! Remember Lootera?
7. Kangana Ranaut as Merida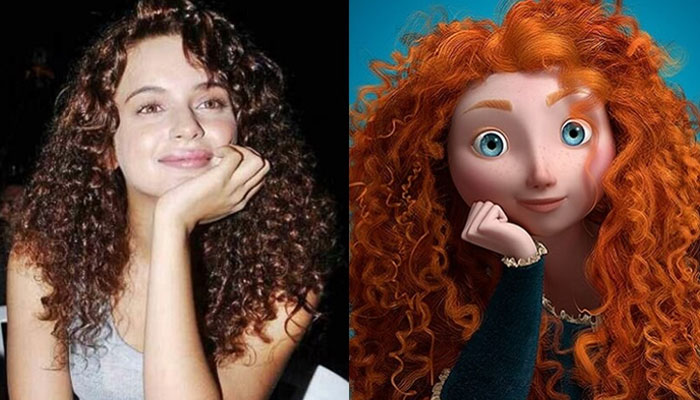 Merida is one helluva Scottish Princess who sure knows the art of controlling her own destiny and no! She doesn't believe in the have-to policy of marrying someone her parents choose for her. She reminds us of the gutsy feminist Kangana Ranaut, every girl's role model. Also, skilled in archery, spears and sword fighting, Merida is one warrior princess like Kangana's character of the Queen of Jhansi in Manikarnika. And those curly tresses? Well, what a match!
8. Kareena Kapoor as Elsa
That poise, attitude and sublime charm of Elsa from Frozen goes well with Kareena Kapoor who at times, does let out those major Ice Queen vibes. If Elsa can manipulate ice and snow, Bebo can manipulate the minds of millions of men with her entrancing charm.
9. Parineeti Chopra as Anna
Well, if Kareena is Elsa, Parineeti is definitely apt to play her younger sister, Anna. Anna has the power to control ice and snow, and she's the one who brings back the Snow Queen. A fun and bubbly character who can melt the iciest of hearts, Anna is a character perfectly tailormade for Parineeti.
10. Priyanka Chopra as Pocahontas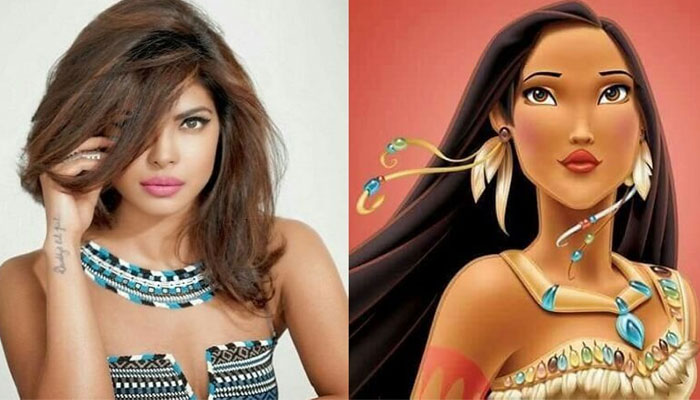 An unapologetically strong badass character, Pocahontas falls for her enemy and stands up for her cause, but in the end, chooses to stay back with her people instead of going away and living happily ever after with her lover. Pocahontas is so Priyanka!
11. Taapsee Pannu as Mulan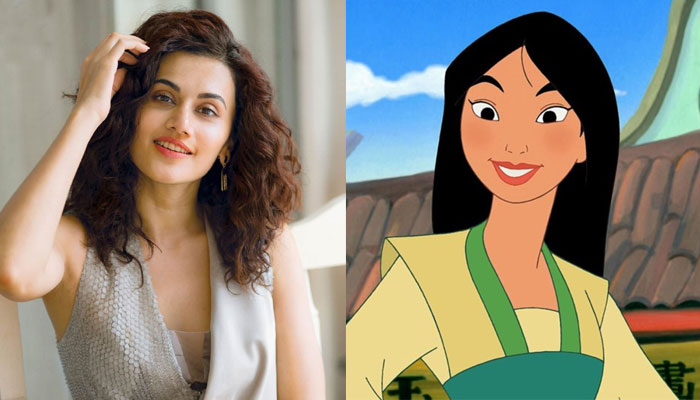 Mulan is an unconventional Disney princess and Taapsee Pannu herself is known for her unconventional choices of women-centric films. Mulan disguises herself as a man and joins the army. Reminds us of rough and tough Taapsee of Naam Shabana.
12. Katrina Kaif as Aurora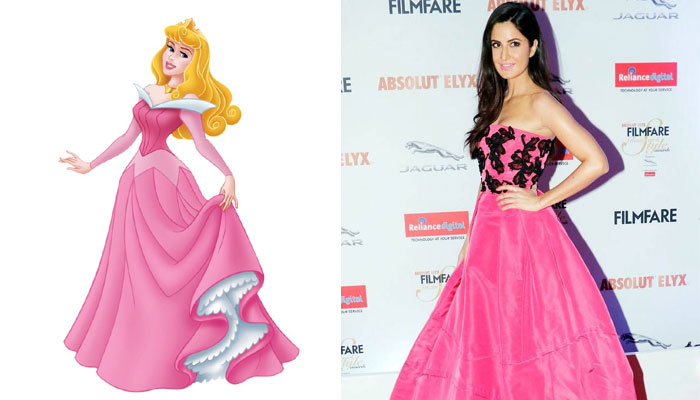 And alas, we come to the end of the article portraying Bollywood actresses as Disney princesses. Our last princess is Aurora, better known as Sleeping Beauty. This sweet, soft, docile and passive character matches quite a lot with Katrina Kaif. If Merida was a feminist, Aurora is completely feminine. There lies the difference between a Kangana and a Katrina.
So, this was our list. Which of your favourite Bollywood actresses do you want to see playing Disney Princesses onscreen?
Let us know in the comments section below.