It's often said that mergers and collaborations, strategic alliances, and takeovers are but usual modus operandi wherever businesses with a similar operating line are involved or concerned. And that, not a day goes by when one doesn't hear about two strategically similar businesses coming together to cater to a common consumer base. Isn't it?
And the above is not hard to understand why as two of the most famous identities in the sphere of transportation have come together in a pretty straightforward way albeit making headlines in the Indian market.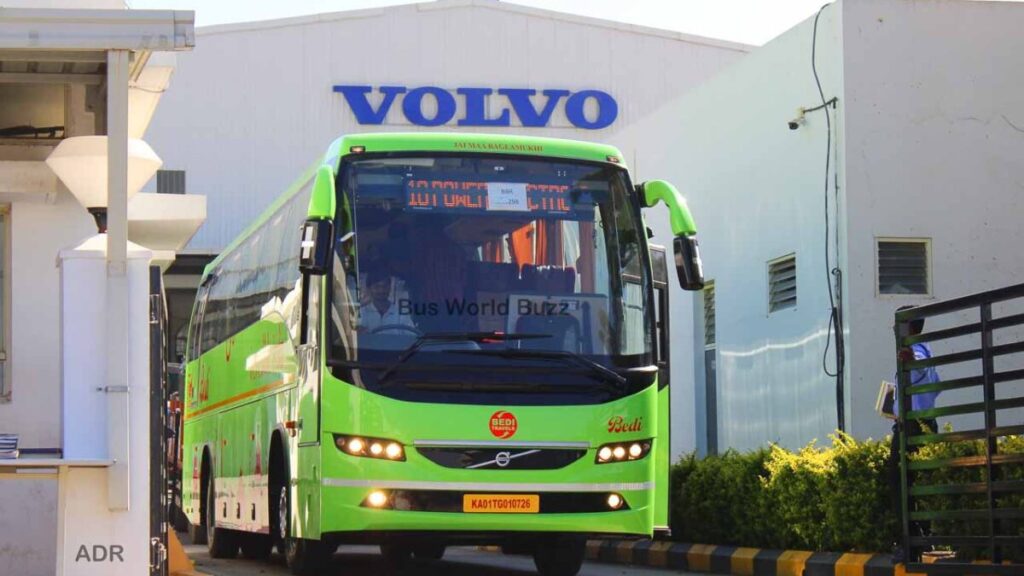 Two distinct and vastly respected identities have become one in what comes across as a landmark deal in the space of commercial and business transport. Apparently, Volvo Bus India has reportedly been sold to Eicher Motors in a brand new deal. The famous bus transport division of a brand known for unmatched safety and comfort shall no longer be owned and operated by the house of Swedish luxury.
The entire gamut of operations of Volvo Bus India has been acquired by none other than Eicher Motors. What's interesting is that the landmark deal was inked for a whopping INR 100 crore.
But that being said, which exact entity acquired Volvo Bus India in entirety, one might ask? To that end, it's important to note that VE Commercial Vehicles, which happens to be the truck and bus making company of Eicher Motors, the famous Indian manufacturer of motorcycles and commercial vehicles has taken over the famous brand that originated from Scandinavia.
Having said that, on its part, VECV (VE Commercial vehicles) was formed as a joint venture between the Volvo Truck Corporation and Eicher Motors, if in case some of us may not have known.
But what does the buyout of Volvo Bus India's operations tell us? What does it lead to? It's interesting to note that the new entity formed by Eicher acquiring Volvo Bus India would actually lead to the creation of a brand new identity.
As a matter of fact, there would be a new bus division that'll comprise both Volvo and Eicher and fundamentally speaking, the entire transfer agreement with the Volvo Group India is toward manufacturing, assembly, distribution, and sale of the Volvo buses operating in India.
Noted businessman Siddhartha Lal, of Eicher Motors, among the most widely-known and popularly celebrated names in the faction of transport business in India had a few insights to add on the latest development and would say the following:
"With this integration, we aim to shape the future of the Indian bus industry by offering the widest range of transport solutions to our customers. This strategy will be extended to exports, wherein the new bus division will offer products and services that are complementary with Volvo Buses' core product portfolio in select international markets!"
Suggested Read: Global Economic Future: Corona may have hampered growth but Humanity will be better off in 2030
The above said, famous economic and business bulletin Money Control (moneycontrol.com) had the following excerpts to add on the development:
The bus manufacturing facility at Hosakote, Bengaluru, and all employees of Volvo Bus India will be transferred to VECV.
VECV senior management clarified that no debt of Volvo has been taken over by VECV. Volvo Bus India's turnover by end of March 2020 stood at Rs 276 crore, down 34 percent compared to the FY19. The executives declined to share the profitability position of Volvo Bus India.