The most expensive cars in the world are not a simple means of transport. Rather, they are authentic pieces of art designed to satisfy the desires of the richest people in the world. And believe us that these people do not conform only with efficiency and practicality, as we do the rest of the mortals. They want to show off and attract a lot of attention. And they get it, of course: it is absolutely impossible to go unnoticed at the wheel of one of these cars.
In this list we have only included those vehicles that can legally go through the streets, leaving out all those models created specifically for racing circuits.
10. Aston Martin Valkyrie – 2.6 Million Dollars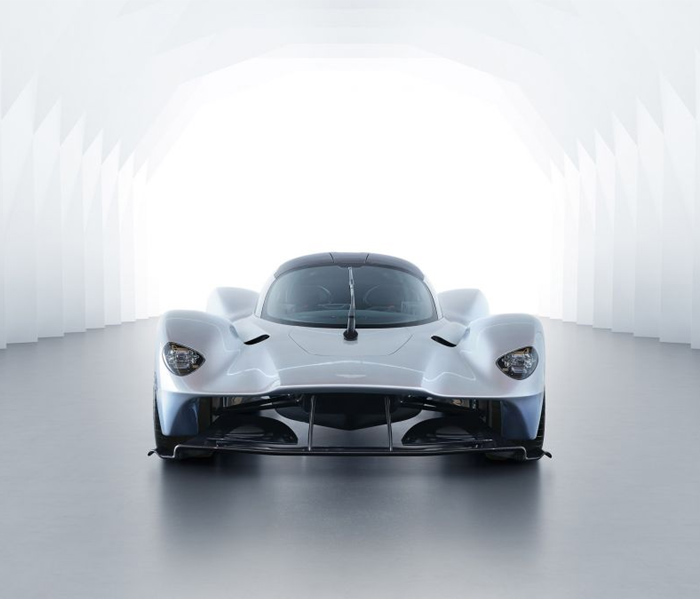 Designed by the legendary Adrian Newey in the alliance between Aston Martin and Red Bull Racing Formula One team this car will appear in 2019 with all its hybrid V12 6.5-liter engine.
9. Ferrari LaFerrari FXX K – 2.7 Million Dollars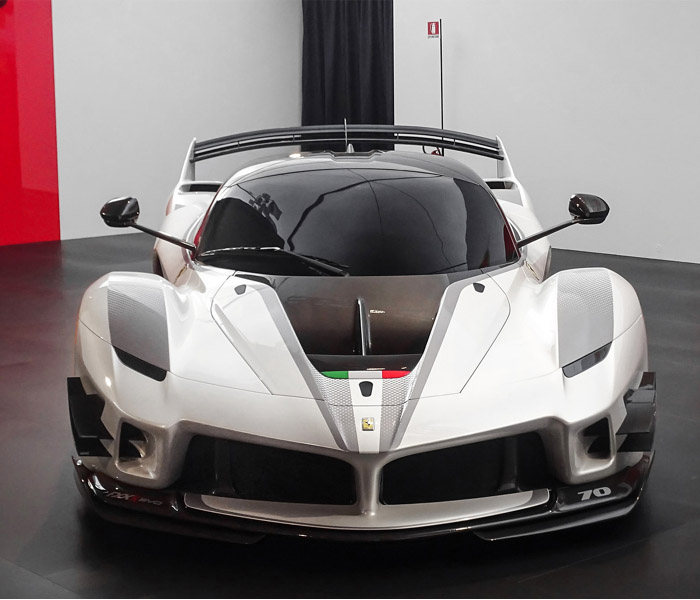 937 horsepower in a beautiful work of design with aerodynamics that makes whoever drives it imagine that it travels along the most important racetrack. By the way, there are only 40. The sporty beast has got everything to get featured in the tally of most expensive cars in the world.
8. Bugatti Chiron – 2.9 Million Dollars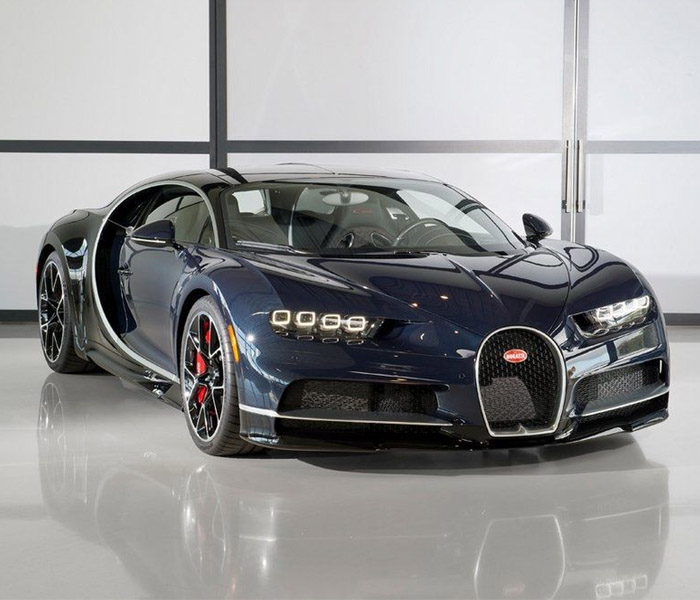 Thanks to its 1,500 horsepower and 1,180 foot-pounds of torque, the Chiron accelerates from 0 to 60 mph in less than 2.5 seconds and reaches a maximum (limited) speed of 261 mph. Those who closely follow the maximum speed battles know that the Hennessey Venom set the new 270 mph record recently, but something tells us that the new Chiron could surpass that speed with its W16 engine of four turbos and 8.0 liters if it were not by the electronic limit. The Chiron was built on a new monocoque carbon fiber chassis, with specific tires for Bugatti and a range of innovative technologies that make the car easy to drive even at very high speeds. If you want to buy one, hurry, Bugatti will only produce 500 cars.
7. Ferrari Pininfarina Sergio – 3 Million Dollars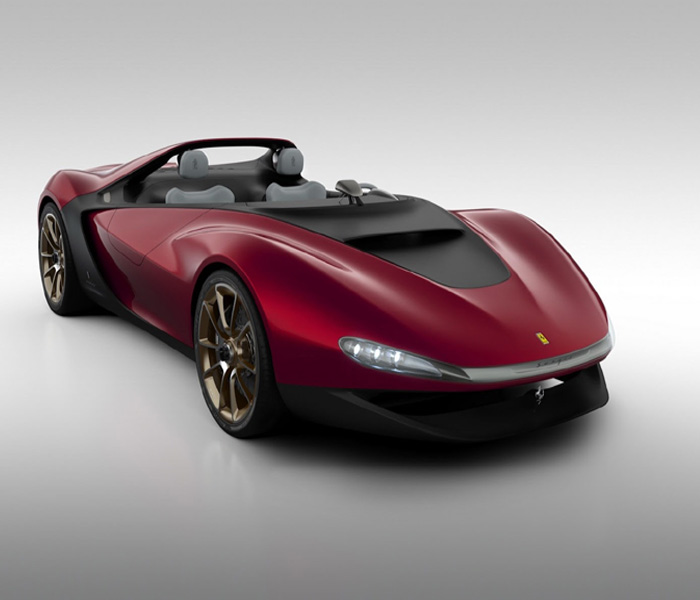 One of the most coveted in the world, because only six of these beauties have been made. This is a Ferrari 458 Spider that mutated on the outside but retained the V8 4.5-liter 554 horsepower. With so few units built, the purchase process of the Sergio model is not as simple as taking a short walk to the nearest Ferrari dealer. In fact, each owner is chosen by the car manufacturer.
6. Mansory Vivere Bugatti Veyron – 3.4 Million Dollars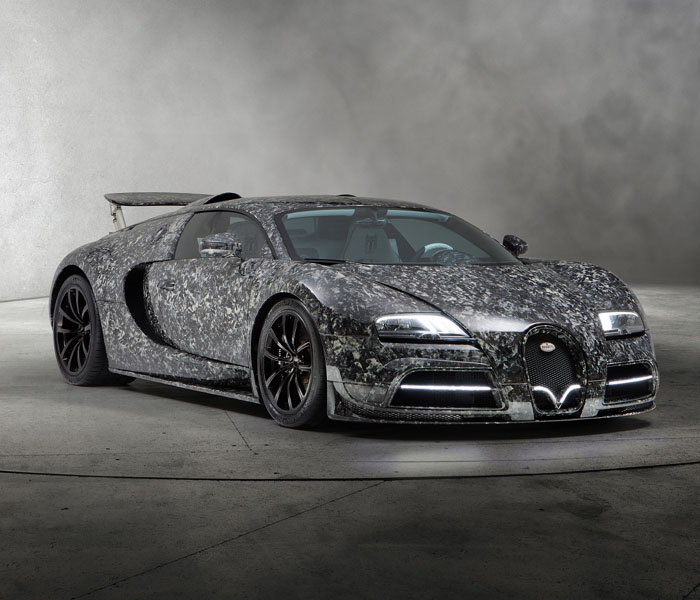 Developed especially on a Veyron Grand Sports Vitesse of 1200 hp with a new body of carbon fiber, new ailerons, is capable of accelerating to 254 mph. This car is redesigned by the German tuning company, Mansory.
5. W Motors Lykan Hypersport – 3.4 Million Dollars
You may remember the Lykan Hypersport for his starring role in the movie Fast and Furious 7, where the Lebanese car collided with three skyscrapers in Dubai. The Lykan is a car that stands out, among other things, for its scissor doors Lamborghini style, its science fiction interior, its headlights inlaid with precious stones, its engine with double turbo 3.7 liters, its 770 horsepower and its 708-foot pound of torque.
4. Lamborghini Veneno – 4.5 Million Dollars
Veneno is Spanish for Poison. It is built to celebrate the 50th birthday of the automotive giant and you can buy the Poison for the modest price of $ 4.5 million dollars making it one of the most expensive cars in the world. This improved version of the Aventador has improvements such as a 6.5-liter V12 engine that produces 740 HP and accelerates from 0 to 60 miles in just 2.9 seconds.
3. Koenigsegg CCXR Trevita – 4.8 Million Dollars
This Swedish portent has a 4.8-liter V8 with a dual turbocharger that produces 1,004 hp, but that is only a part of the story of why is it so expensive. Because, literally, it is coated with diamonds. And diamonds are expensive, of course. For Trevita, the Swedish builder developed an exterior finish called Koenigsegg Proprietary Diamond Weave, which is a carbon fiber coating with an impregnated diamond resin. There are only three in the world, and, apparently, are the first and the last.
2. Mercedes-Maybach Exelero – 8 Million Dollars
If something is going to be called luxurious, let it be to this beauty. The V12 engine produces 700 hp with double turbo and tons of luxurious amenities inside. But it does not matter what we tell you about this true work of engineering art, and well yes it has only two doors.
1. Rolls-Royce Sweptail – 13 Million Dollars
It's a unique couple that a customer commissioned completely from scratch. Its design is inspired by the classic models of the brand while borrowing design guidelines from the world of super-yachts.
Virtually every part of this car is unique, and its design and manufacturing took four years from start to finish. Four years of work at Rolls-Royce. This explains its approximate cost of $ 13 million dollars. Handmade, tailored and customer-friendly, it's really British royalty on wheels.
Most Expensive Cars in the World

Brand
Model
Price
Rolls Royce
Sweptail
$ 13 Million
Mercedes
Maybach Exelero
$ 8 Million
Koenigsegg
CCRX Trevita
$ 4.8 Million
Lamborghini
Veneno
$ 4.5 Million
W Motors
Lykan Hypersport
$ 3.4 Million
Bugatti
Mansory Veyron
$ 3.4 Million
Ferrari
Pininfarina Sergio
$ 3 Million
Bugatti
Chiron
$ 2.9 Million
Ferrari
LaFerrari FXX K
$ 2.6 Million
Aston Martin
Valkyrie
$ 2.6 Million
Pagani
Huayra BC
$ 2.6 Million
Mercedes
AMG Project One
$ 2.5 Million

Also Read: Mercedes AMG Project One, A Racy Eye Candy Hits The Track
These cars are a marvel of engineering, years of research and hard work sculpted into cars that represent the achievements of the automotive industry. Sure, they are as expensive as a luxurious home and would surely burn a hole in the pocket but for the car enthusiasts, its a pleasure they would not want to miss.