The home delivery of Maruti cars in India is, quite frankly, that piece of news that will stir up some confidence in the hearts and minds of those involved in trade during what can only be called very challenging times.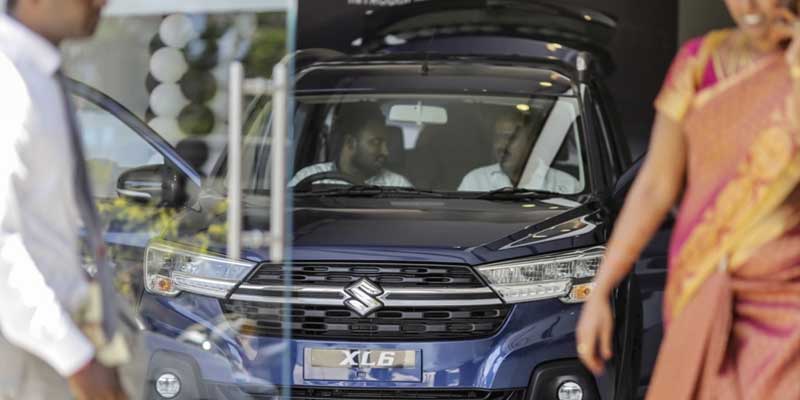 In that regard, the very aspect of home delivery of Maruti cars also comes across as a bit of a refreshing news so utterly needed by an industry that hadn't seen any positivity whatsoever.
It's now been nearly two months of utter non-activity in the country's auto sector, one that account of its massive size and scale of operations, is not only a big employers (in lakhs) but also stands out as a major contributor to the country's GDP.
In that regard, an important step initiated by an esteemed, well-known and widely-respected carmaker also offers hope to revive its own business operations amid taxing times apart from offering some to the others in the said industry.
So in some sense, it's only fair to say that the concept of home-delivery of Maruti cars has also offered bright hope to the other carmakers around, none of whom have seen an easy day in the light of the COVID-19 epidemic.
So now the question arises- how is Maruti going about its current operations? How cumbersome are these, after all?
According to an important conversation published on the Press Trust of India, a senior figure from the stable of Maruti cars submitted the following insights:
The country's largest carmaker Maruti Suzuki India (MSI) on Wednesday said it has re-opened 600 dealerships which were closed due to coronavirus-led lockdown, and has even started deliveries of the vehicles.
The auto major said it has put in place a comprehensive standard operating procedure (SoP) across its sales outlets and reinforced digital infrastructure for vehicle purchase amid COVID-19 pandemic.
According to Maruti Suzuki India Executive Director, Mr. Shashank Srivastava, "Over the last few days, we have been able to make 600-odd dealerships operational across the country!"
Suggested Read: Bright News Flows In From The Stable Of India's Legendary Two-Wheeler Maker Bajaj
But at the end of the day, while there's an obvious thrill of actually visiting a dealership and going car-shopping, there's also this great sense of convenience that stems from something as utility-ridden as the home delivery of a car.
What do you think? It also then goes onto assure one the safety and assuredness that all's well and that one is not, at the end of the day, undergoing some unwanted risk to face a potentially damaging or risky situation due to a health scare.
And what's more? It is also a bright and very relevant idea in times where there has not been even a tiny speck of economic activity. Imagine how that must have been for the carmakers who happen to exist in a usually buzzing country like India where car sales and purchases are an almost everyday scenario?
Welcome respite of sorts then, by Maruti – don't you think?