Sustainability and being environmentally conscious is the moto of 2020 and all the upcoming years. We are slowly and steadily understanding the need of being more conscious of our environment and surroundings. Small changes are being introduced and adopted consistently, from single-use plastic to more sustainable options, banning plastic straws, adapting to solar energy and the introduction of more electric transportation options, which brings us to some of the best electric cars in India.
Electric cars are changing the way we used to transport and our relationship with crude oils. Now more and more people want to invest in a good electric car to save the environment and stand out from the crowd.
A major contributor to this change in mentality are brands like Tesla that have turned electric cars in mean machines and a super interesting piece of technology that everyone wants a piece of. Makers of such cars have proved that not only electric cars are great for the environment but they can also offer an experience like no other car in the world.
Moreover, governments around the world are pushing more and more positive regulations on the purchase of an electric car for owners' benefits. From tax exemptions to incentives and conscious development to serve such cars and their owners, the Indian government has introduced a whole lot of benefits for the owners.
Now let's jump right into the list of the best electric cars in India, this list includes nominations from brands that are already available in the market and a few from new entrants in the Indian market.
1. MG ZS EV – Best Electric Cars In India
This is one of the newest and best electric cars in India which comes with power-packed technology. Branded as India's first electric SUV, MG ZS EV can go from 0% to 80% charging in a mere 60 minutes which is possible due to its 50 kW DC fast charger. It also comes loaded with big boot space, power-assisted electric steering and good looks to it all off.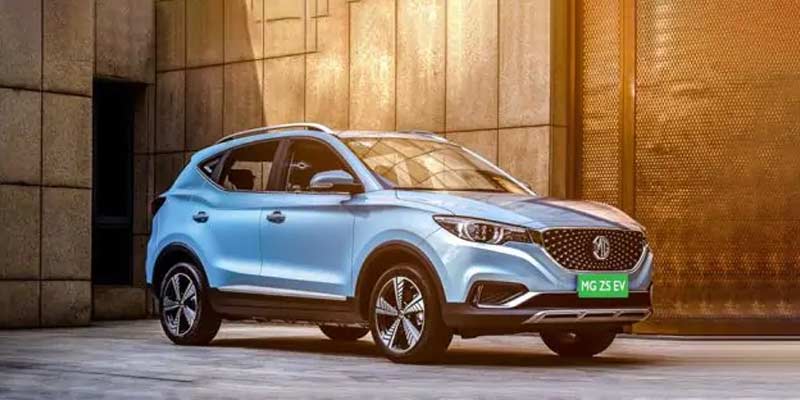 Ex-Showroom Price: ₹20.88 lakhs
Battery Capacity: 44.5 kWh
Range: 340 km
Charging Time: 6-8 hours
Top Speed: 140 Kmph
2. TATA Nexon EV
After the success of Nexon as a rough and super tough SUV, TATA launched the EV version of it. This can again give out some impressive range at a much affordable price range in comparison to the MG ZS. Moreover, Nexon EV has a liquid cooling technology which works wonders for when you have to cover long distances without much rest.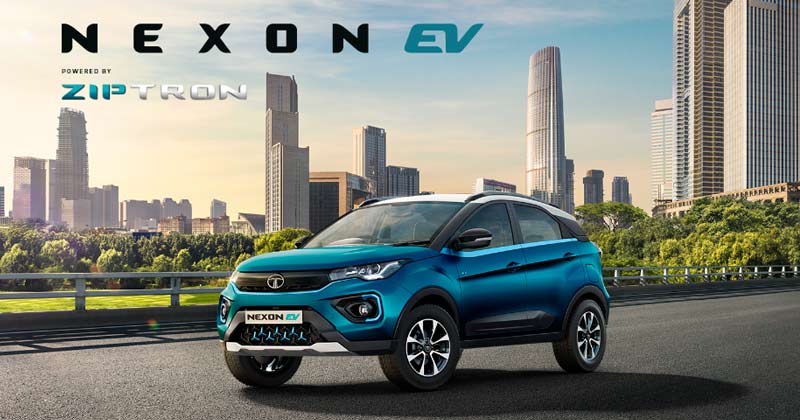 Ex-Showroom Price: ₹13.99 lakhs
Battery Capacity: 30.2 kWh
Range: 312 km
Charging Time: 8 hours
Top Speed: 120 kmph
3. Hyundai Kona Electric – Best Electric Cars In India
Hyundai's Kona has to be one of the best electric cars in India with its remarkable offerings, battery capacity, range and top speed. This has to be the car with the highest top speed on the list, as well as the market, along with a great pickup that reaches 100 kmph in just 10 seconds. So, if you're someone who loves their cars speedy while being green then this has to be it. Kona also boasts of impressive mileage and torque.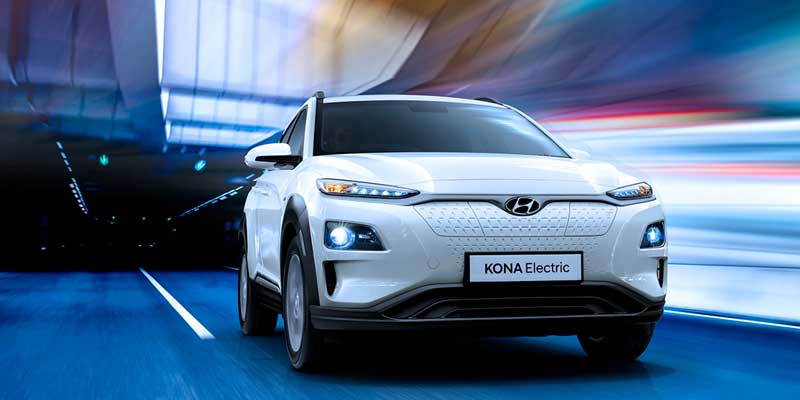 Ex-Showroom Price: ₹28.04 lakhs
Battery Capacity: 39.2 kWh
Range: 452 km
Charging Time: 6 hours
Top Speed: 167 kmph
Suggested Read: Big News From The World Of Electric Vehicles As Mahindra Plans To Pump $100 Million into EVs
4. Tata Tigor EV
Another Tata product on the list which is offered at a more affordable price range to the charm the potential car buyers to believe that you don't necessarily have to shed 20 lakh something to choose a greener option for your transportation. However, it's not as fast as other costlier option but it does offer more practical features to the buyer. Large boot space, good torque and affordable pricing.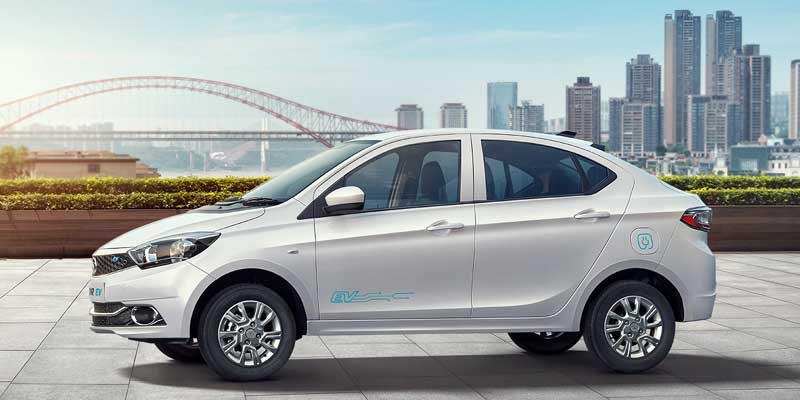 Ex-Showroom Price: ₹11.37 lakhs
Battery Capacity: 16.2 kWh
Range: 142 km
Charging Time: 6 hours
Top Speed: 80 kmph
5. Mahindra eVerito
Mahindra has been operating in the electric car's space for a long time now and they also have some other interesting launches in the pipeline, as for their eVerito. It is a sedan with large boot space and electro-hydraulic power steering. It is particularly quite popular in the Indian cab market and more and more car buyers are now planning to invest in this particular model due to its affordable pricing and adequate range.
Ex-Showroom Price: ₹10.39 lakhs
Battery Capacity: 21.2 kWh
Range: 181 km
Charging Time: 11-12 hours
Top Speed: 86 kmph
Suggested Read: Tata Nexon – the Number 1 electric car in India
These were some of the best electric cars in India in 2021 along with all the necessary information about them. Few of these come at a costlier price range with dynamic features whereas others are more affordable and practical, but they all have one thing in common and that is, they're great for you, the environment and our planet in general.