Is the famous automotive name in India Mahindra planning something big in the sphere of electric vehicles in the country? Where it stands at present, then there are several cars already running on Indian roads that point to Mahindra's expanse and reach in the stable of electric vehicles.
While all of us are familiar with the famous E Verito, among the most noted EVs in all of India, the likes of KUV 100 electric are also steadily expanding the footprint in the wider parts of the country, though on current penetration, the reach still points to a largely urban audience.
However, all of that may be subject to change, which, isn't all that hard to gauge especially if you visit the homepage of the EV segment of Mahindra that keenly suggests that today, no fewer than 50 Indian cities have a robust population of over a million and that EVs will play a key role in 'decarbonizing' these cities.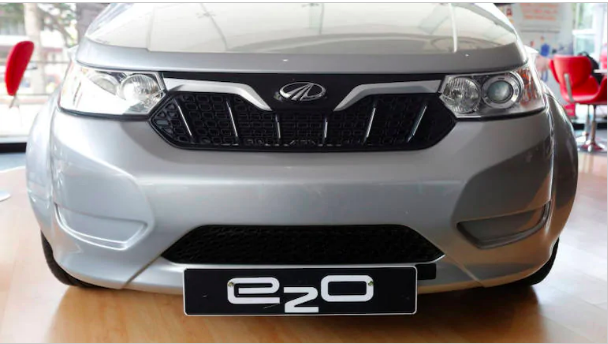 Moreover, the simple fact that in the course of future, a further hefty investment is being planned by the brand to up the ante of production and sales of electric vehicles should easily suggest why these are times of uptide in the EV sphere.
Wondering how's that going to take place? Very well then! Among the most widely-famous and respected carmakers in the domestic market, Mahindra is planning to inject no less than 100 million USD into electric vehicle business.
At a time where much of the government's policies are catering toward boosting India's green or 'efficient' direction, the news should come as a massive source of support to those who truly dream about the country's transformation.
But on first thoughts, let us not get complacent about the news piece! It's not ordinary development. Today, with the awareness that much of the country is still working with and still keeping up with conventional cars finding that a major carmaker is attempting to invest a hefty sum in a direction that, to most mindsets would seem 'futuristic' seems worth of applause.
Isn't it?
So even before we delve into the details of what Mahindra are originally planning toward pumping more funds in the EV business, here's a simple look at their contribution toward the said sphere. A quarter of a year back, Autocar, in relation to their existing EV cars, happened to share the following:
Mahindra currently has about 1,500-2,000 e-Veritos on the road right now and of the total, about 200 units have run for over 50,000 km.
That being said, simple but effective measures such as the honourable Govt. of India's GST Council deciding to reduce the GST levied on electric vehicles- bringing it down to 5 percent from 12 percent- must also be seen as ways in which the right climate is being created to foster change whose time has come!
Now, on the current development, here's what Money Control had to say:
M&M is in talks with suitors for a partnership deal in its unlisted subsidiary Mahindra Electric Mobility, which is one of the biggest producers of fully electric vehicles in the country. A few companies have already completed the due diligence process to buy a stake, a move that will help parent Mahindra & Mahindra (M&M) achieve its goal of getting $100 million (Rs 750 crore) for product development.
Mahindra Electric Mobility makes battery electric passenger three-wheelers, a four-wheeled electric van and an electric sedan.
Suggested Read: Volvo SUV's Are Steering A New Course Of History For The Famed Company
In lines with the above, the current Managing Director of Mahindra and Mahindra, Mr. Pawan Goenka, happened to say- "As we look at the next 3-4 years of our product development plan, there is approximately about $100 million worth of investment that will happen (in Mahindra Electric Mobility) and we are hoping that all of that has been generated from outside sources. We are in talks with multiple people right now and some of them have already gone through the due diligence phase."