You might need alloy rims, heated seats, or satnav in your car and these are considered good and needed accessories. If you don't need them, these usual suspects are quickly ticked off as extras. But the industry has far more unusual things to offer. We present to you the most bizarre car accessories.
Sometimes the list of accessories is as thick as a magazine and often has hundreds of items. If you leaf through the accessory brochure of the car manufacturers, you will see a variety of options. And it's not just the sheer choice that can leave you speechless.
Between standards such as electric seats, navigation, or sound systems, there are always a few exotic and exclusive extras. Indeed, they are mainly found among luxury brands, where they often cost more than some small cars. But even bourgeois brands sometimes offer fascinating options.
Luxurious Dining in the Car
If you are often hungry on the go and don't feel like ordering food, you can take something to eat from home and eat on the way. You can either carry the dishes with you or buy a professional hamper. This is what the English call the picnic basket and are happy to include it in their accessories catalog.
With luxury brands such as Rolls-Royce, Land Rover, or Bentley, they are also happy to get them tailor-made and even electrically cooled. Prices well over $45,000 are not uncommon. But it is a luxury that the rich don't want to miss out on.
Comfort Head Support for a Nap – Bizarre Car Accessories
There is a little more comfort for backseat passengers and it is not only limited to the lounge chairs in long luxury limousines. With a simple, but all the more clever trick, Skoda invites the passengers in the rear to take a nap.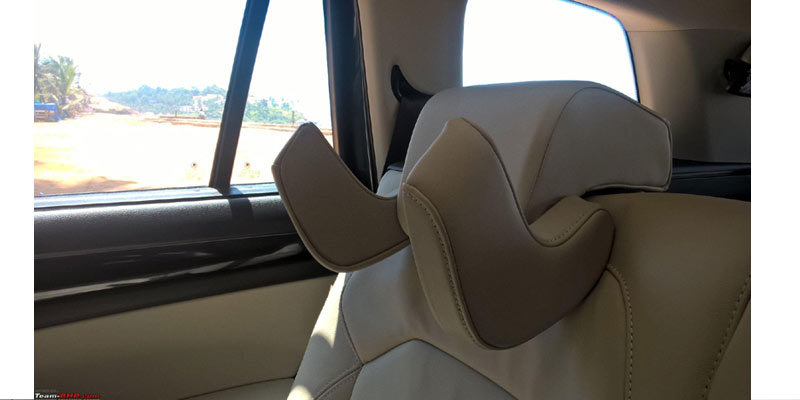 A small, softly padded horn on the so-called sleeping headrest can be folded forward in the Superb or Kodiaq and thus holds the head of the tired passengers for a quick yet relaxing nap. People call it a bizarre accessory but in reality, it is what most backseat passengers need.
Crystal Woman With the Enlightenment
As if a Rolls-Royce wasn't already conspicuous and its hood ornament wasn't prominent enough, the British offer an elaborate tuning for the sculpture called Spirit of Ecstasy. On request, the hand-sized hood ornament is not only available in gold, but also in crystal glass and even with lighting so that you can be sure of getting full attention even at night.
Illuminated Kidney Grill – Bizarre Car Accessories
On request, BMW and Mercedes can also stage their models for night-time performance and attention. The X6 off-road vehicle offers an illuminated kidney grille for the first time at an additional cost.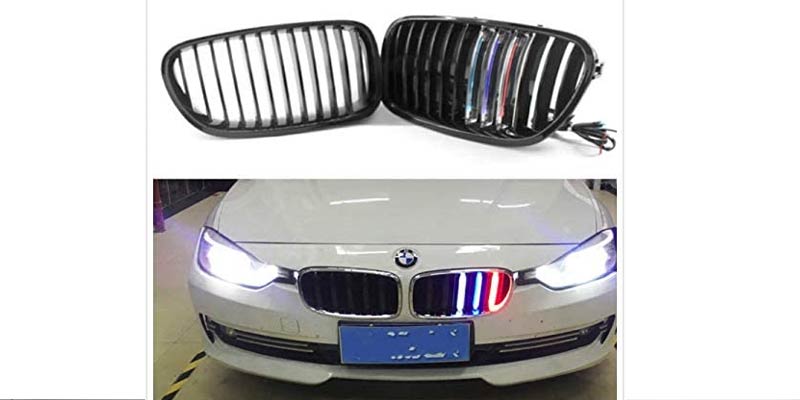 Suggested Read: The Best Car Accessories You Must Have
Seats for Cinema or Horse Racing
Many events have been observed from inside the car not just since Corona. And while the Americans simply crouch on the bunk of their pick-up, the British are once again maintaining their good manners.
Off-road vehicles like the Range Rover offer a split tailgate with the lower half serving as a bench. And if you quickly add a five-digit amount, there are also folding seats of the finer type for cars from Range Rover, Bentley or Rolls-Royce, with aluminum frames and leather covers.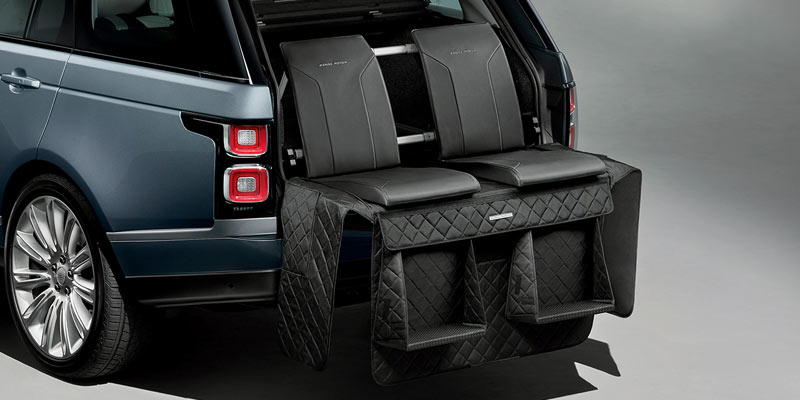 Silver Goblets And Bubbly Are Stowed Away – Bizarre Car Accessories
Bar compartments belong to noble limousines along with the reclining seats and the roller blinds in front of the windows. But at the upper end of the price range, people are not satisfied with a boring refrigerator compartment and a few cheap mugs.
But the more expensive the car, the greater is the care taken when choosing accessories. In the new Mercedes Maybach GLS, there are solid silver champagne flutes in the armrests for a stylish sip. Upon that it is not just the glasses but the ultra-luxurious glass holders.
Luxury for the Four-legged Friend
Many car manufacturers show a heart for animals on their equipment lists and therefore offer numerous options for safe and comfortable transport, especially for station wagons and off-road vehicles. But where Mercedes, VW, and others usually have simple dividing grids, protective blankets, or cages, Aston Martin has developed a feudal Pet Pack for the new DBX including a pillow and silver bowls.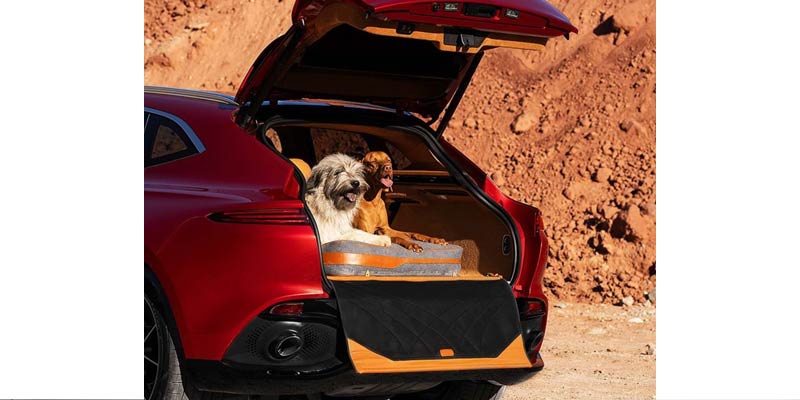 Car With its Own Perfume
Wonder trees and air fresheners are a thing of the past. Also because automakers never miss an opportunity to please all the senses. They have long since created their own fragrance dispensers, of course electronically controlled and equipped with individual perfumes. At Mercedes, for example, there are separate grades for coupes and convertibles and, of course, even more so for the noble Maybach.
Crochet Blankets and Shoehorns – Bizarre Car Accessories
Where others in the luxury class are into lacquer and leather and spend a fortune on wood or hide, the most distinguished Toyota customers apparently cultivate a somewhat more traditional taste. The Century flagship, which is sold exclusively in Japan, has its own crocheted blankets and protective covers that look suspiciously like grandmother's homework. And because the rulers like to wear socks, the Japanese have even integrated a shoehorn in the rear as standard. It can only happen in Japan.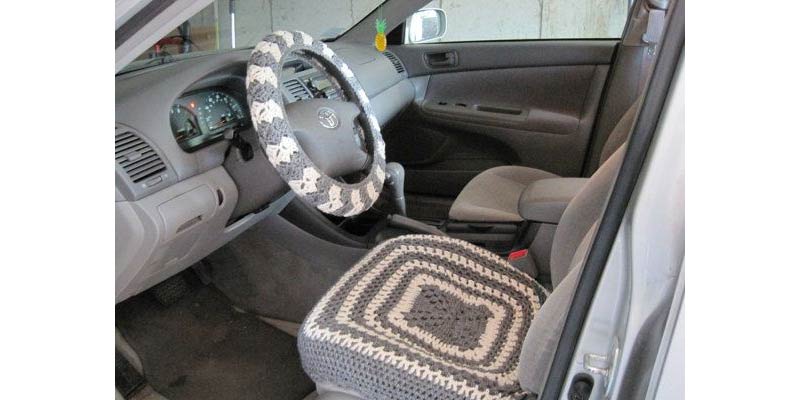 Suggested Read: Which Is The Most Expensive Car Auctioned Online In Recent Times?
Get Going Fiery
A few electronic extras that Tesla has hidden in its infotainment system are fun. You can not only conjure up a virtual fireplace on the large screen in the center console but also tease your passengers with artificial farting noises. But since it is only the odorless sound, you can save the air freshener for later.