As the country once again opens to a post-lockdown life, more and more people are trying their best to capture that one travel story in their journal, before the country closes again. While many have resorted to nearby places rather than taking long flights, everyone's in the constant search of finding that perfect travel partner. Someone who is always ready to travel, is their most fun self on a trip and always ready to explore new things, also known as, best travel buddies.
Since there are some zodiac signs that enjoy traveling more than others, they certainly count as some of the best travel buddies you can plan your next vacation with. These signs love adventure, instant plans and are naturally driven by the curiosity of exploring and admiring the places they travel to. In short, they are born to be travellers and experience the unknown from a raw and heartfelt perspective. Moreover, they're open to new experiences and people in life, which makes them the perfect travel partner.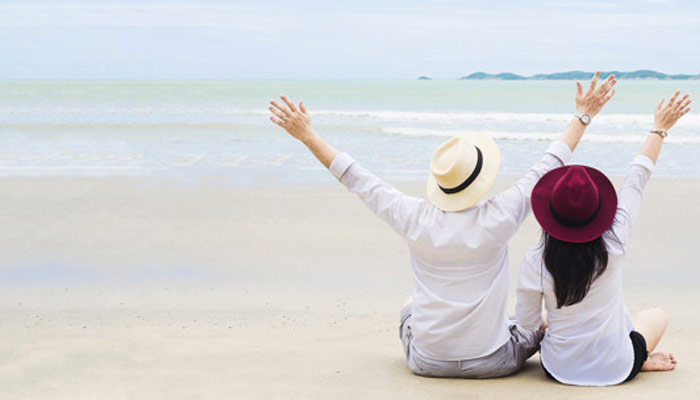 So, let's get right into these best travel buddies and which of the zodiac signs are born travellers.
1. GEMINIS
These are some of the most spontaneous people, who don't like to stick to a plan or itinerary, per se. They're all about exploring the road less taken and would always push you for the same, since they believe it's at this moment when one has nothing left rather than making a memory for a lifetime.
They will want to mingle with the locals, enjoy local cuisines and do anything and everything to live the experience they're going through. That's how a Gemini rolls making them one of the best travel buddies to have by your side.
Also Read : Zodiac Signs As Dads: Here's How Different Zodiac Signs Are As Dads
2. TAURUS – Best Travel Buddies
This is the zodiac sign who likes to travel to experience and enjoy the finer things in life and they don't shy away from admitting the same. They're all about living and getting the best of the best to enjoy each and every single day like there is no tomorrow. Hence, they're all about traveling to Paris to enjoy the best cheese, macaron, perfume and what not.
Also, they'll always prefer to shed a few bucks more to experience the luxury of 5-stars in every new city they travel to. What can we say, they're creatures of finer things in life.
3. LEO – Best Travel Buddies
Leos are all about being the person who enjoys the spotlight and one way to continually live and do so is by collecting unique and fun experiences. They love to tell stories of their adventure and traveling works out to be one of the best ways to do so. Moreover, they consider travel to be the ultimate stress buster and a getaway from their regular hectic life filled with deadlines and projects.
4. LIBRA
Librans are one of those people who travel to far off places for the views, to capture it and get submerged in the beauty of it. More than experiencing the view or people, they're more attracted towards the idea of witnessing a beautiful landscape with their naked eyes, and they don't like to do it alone.
They're more of a group-traveler, hence, would any day pick going on an adventure with a group of strangers or their companion, rather than doing it alone. Also, you'll often find them capturing their surroundings because they love to seize the moment in its entirety, and to go back to it in the future.
5. AQUARIUS – Best Travel Buddies
Adventure is Aquariuans second name and they love to explore unknown locations doing the craziest things and living every single day of their travel like there is no other. They're also more inclined towards exploring off-beat and rustic locations that have a story to share with its experience, people and life. Also, they don't simply like to enjoy their travel from a distance, but rather prefer to be completely immersed in the experience and learn more about the people and story of the place they're in.
Also Read : 6 Of The Most Powerful Zodiac Signs You Should Not Mess Around With
So, these were some of the best travel buddies as per the zodiac signs. While some prefer to enjoy luxury on their travel plan, some like to be completely immersed into the experience of their travel, and some are there to make memories for their future and older self. Whatever the reason be, these 5 signs certainly know how to enjoy the best of their surroundings and love to get on a getaway from their routine and hectic life.