Dads are some of the most amazing and reserved creatures on the planet. They rarely show emotions (not everyone) to maintain a strong and calm image for the rest of the family to lean on. More importantly, they're the original superheroes for many, long before any superman, ironman, or batman. And, they come with varied personalities. While most of the moms are quite similar in their personality and their relationship with kids, it's the dads of our lives that come in different traits and outlooks in life and have something to do with their sun signs. Hence, we decided to list out our zodiac signs as dads and what exactly they seem like.
From being an understandable and cool dad among the crowd to the stringent one, every zodiac signs as dads behave differently, offering something support to their loved ones.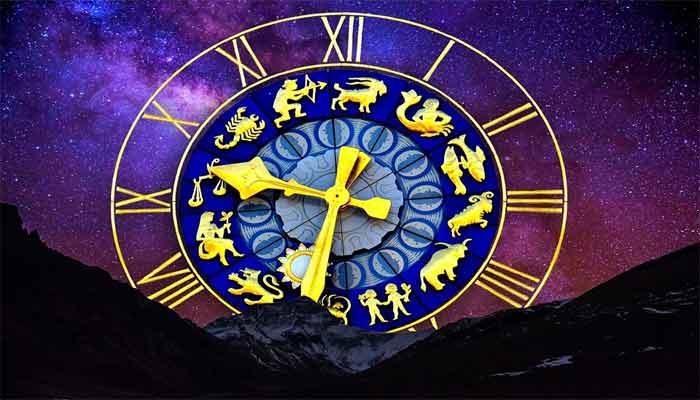 So, let's get right into these different zodiac signs as dads and check out which kind of dad would you be?
1. Aries – All About Life Lessons
An Arian dad is all about helping you grow while imparting some serious knowledge on how to deal with ups and downs and some super important life lessons on the way. From your potty training to your dinosaur knowledge and how to deal with a break-up, trust Arian dads to be the best at helping their kids' growth with life's learnings.
2. Taurus: The Philosophical Kind – Zodiac Signs as Dads
They're known for having a keen interest in the philosophy of life and they'll definitely share the same with their offspring. Pushing their kids to think and explore their ideas and questions, a Taurian dad is a great company to go after whenever you have a query about the world we live in and the how's and whys of the functioning of humanity.
3. Gemini: The Fun Dad
We all know that there is a phenomenon of fun dad, the one with all the dad jokes who is always trying to seem cool to their kids, and let's be honest, they genuinely are too, and more often than not, they're Gemini.
They have a sense of humor, can immediately become friends with their kid's friends, and always know how to lighten up the room. Also, they're often close to their kids, more than even their moms, which makes them the ultimate resort for every time their kid is in some problem.
4. Cancer: The Intellectual Dad – Zodiac Signs as Dads
He is the one who will have a study full of books, will read you bedtime stories, push you to ask questions, and have a full-fledged discussion with you on the same, moreover, he will make sure to focus on your overall development. That's the beauty of a Cancerian dad. Since he himself has always been interested and inclined about learning something new, he wishes to instigate the same characteristics in their kids and help them learn something new every day!
5. Leo: The Strict Dad (Slightly)
Lions are known to make great dads, all thanks to their animal culture counterparts. They share, have fun, and are always available for their families, however, they are also somewhat strict towards their kids for their progress. Leos want their kids to exceed in every competition and path of life, which is why they choose to be on a strict side of life, and you should just never disrespect or disobey them, just don't do it.
6. Virgos: Always Hands-On! – Zodiac Signs as Dads
Hands-on parents and dads are the ones who are always available for their kids and are super involved with their lives. From their school lives to extracurricular, they want their kids to excel in everything and embark on new adventures along the way. They're also known for being perfectionists which can flow down as certain strictness when it comes to their kids.
Also Read: 6 Of The Most Powerful Zodiac Signs You Should Not Mess Around With
7. Libra: The Homies
You can literally find a homie in your Libran father, someone to listen to your problems and help you find the solution to it, guide you for the best, and more importantly, someone who's literally the first best friend of their kids. Their kids often go back to them for advice and are always ready to spend quality time with their dad. All this is possible due to the lack of sternness in Librans, which is why they find it difficult to show their anger and take strict decisions.
8. Scorpio: The Tell-Me Everything Buddy
They're the master of getting people to give up their secrets and keep them safe with them, which makes them an excellent dad to confine in. Moreover, they have this sixth sense kind of thing that tells them that something is wrong with their loved ones and they'll do anything to make it right. On the road to this journey, do expect them to be a little stern with their thoughts and ways of discipline too.
9. Sagittarius: The Cool Dad – Zodiac Signs As Dads
He's the cool dad, he goes camping, plays video games, discusses pop culture, introduces their kid to alcohol, basically he's everything we wish every dad to be and in exchange for it all, he demands honesty from his loved ones. He doesn't like to be in the dark about what is happening in kids' lives so that he can help them in whichever way possible.
10. Capricorn: Practicality Is His Middle Name
These are the kind of dads that seem to be the strictest on the block, but as you grow older you find that funky, cool, and fun side of theirs. Since he values the lessons of life and understands the levels that have the highest impact on one's life, he wants his kids to excel in them, like education and career choices. Once you're past that decision-making, he will slowly start to bring out his real and fun side to you.
11. Aquarius: The One Who Likes Adventures
Your childhood and teenage years are the best spent years of your life, all thanks to the adventurous Aquarian dad. He likes to live every single day like there is no tomorrow and would always want to travel more, and experience more. He is also very creative at heart which is why he's always pushing his kids to think out of the box and do something creative in their lives.
Also Read: What Kind Of Friend You Are According To Your Zodiac Sign!
12. Pisces: Nothing But Love
Dads often have a hard time in showing their affection towards kids, all thanks to society and its structural norms, however, a Piscean dad doesn't give a damn about it. He is always up for a hug; I love you and kisses for his kids. Moreover, they're extremely intuitive and can often sense that something is wrong with their kid, and try to do everything possible to make them smile again.
So, these were some of the zodiac signs as dads and while not every dad will fit into the box of these ideas, they certainly have that fun, practical, and loving side to them, we just need to be around to sense it.