Power can mean different things to different people. While some denounce it to money, others equate it to physical strength, however, in this particular case, we are equating power with the ability to influence a room full of people and shine among them as a leader, or an important figure which is best captured by these most powerful zodiac signs.
To put the entire thing into perspective, have you ever felt that some people have a stronger vibe or aura than others? Others are constantly felt intimidated around them and often these people are strong opinion leaders in any group or situation. More often than not, these strong figures belong to some handful of zodiac signs.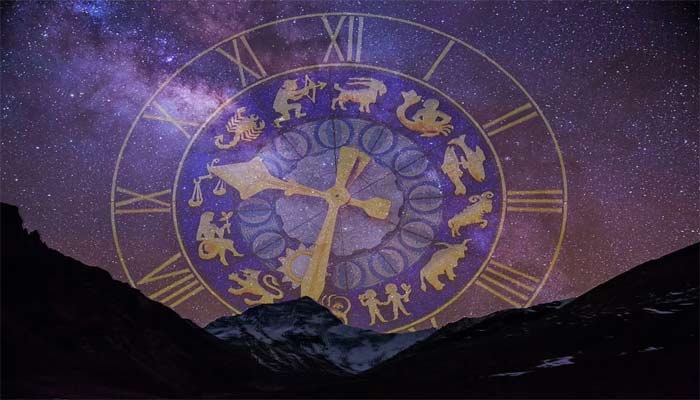 Also, this might not stand true for everyone with these signs, so definitely keep that in mind.
Here are some of the most powerful zodiac signs on the block that have mastered the art of influence and leading a group of people.
6. Cancer
Cancers are considered to be some of the most sensitive and friendliest signs out there, who are ready to go to any lengths to protect their loved ones, making them some of the most powerful zodiac signs.
They always give out a strong sense of reliability and comfort to people around them, which is why many trust them with their lives and are often the first ones to go to, in need of a solution. The particular power exuded by Cancerians is different from being intimidated but more along the lines of reliability and problem-solver.
5. Taurus: Most powerful zodiac signs
Often considered to be the mother of all signs, residing with its caring and nurturing nature, Taurus is another one of the most powerful zodiac signs. Their power comes from the caring nature that establishes them as important people to keep around and go-to.
In addition to all that, they're extremely kind and great listeners which is nothing short of a gift to the brokenhearted and people going through a hard time in life.
Also Read: Zodiac Sign Dates: What Is My Sun Sign & Its Personality Traits?
4. Scorpio
Scorpions are known for being extremely passionate and dedicated to things they have their mind and heart set onto. Moreover, they have an incredible power to turn the tables around, giving them the ability to lead people.
They are deeply applauded for their undying devotion and attitude towards their feats and very rarely are they discouraged on their journey, hence, a partnership with them will always take you a long way. They will help you in getting tougher when the going gets tough, which is another power they imbibe in their personality.
3. Capricorn
Preparedness and adaptability to life's ups and downs is a power we all want in ourselves and it is perfectly mastered by none other than our Capricorns. They are ready for every facet of our lives and this comes after a lot of practice and hard work that they put into their work and dreams.
They are also the master of multi-tasking and know exactly how one should approach a problem which makes them a resourceful ally have by your side, making them another one of the most powerful zodiac signs.
2. Aries: Most powerful zodiac signs
A piece of truth about Aries is that they're serial go-getters and they'll go to any lengths to get the job done which is an amazing personality trait that most of these people have. Moreover, they're big innovators and creators at their core, giving them the power to influence and lead people. They also have an extreme amount of clarity of thought which makes them stand apart and helps them in making the right decision. Aries women, in general, are known for being risk-takers and for acting on their instincts with a great deal of conviction, something that makes them more reliable and efficient.
1. Leo
Finally, we have the official leaders of the zodiac world, the Leos. Known for their tenacity and exemplary leadership qualities, Leos are brave, loyal, and innovators in general. They also adore the limelight and being in the center of attention which is perfectly embodied in their zodiac symbol – The Lion.
Leos are also great innovators and visionaries who love to work on something different and important and don't want to be contained into a miniature box-like life. They are driven by their dreams and ambitions and are known for putting all their mind and hearts to the same.
Also Read: Most Misunderstood Zodiac Signs In Relationships & Love
So, these were some of the most powerful zodiac signs out there that exude great power with their unique personality traits. All of them have something different that means power to them, making them stand apart as a leader.