The world of cinema has all sorts of stories with emotions, drama, action, romance, comedy and whatever the audience loves. Certain movies succeed because they are quite unique, but it is the cast of actors who act as a pillar of strength for these movies' success. A talented actor can uniquely transform the entire course of the film and is probably one of the most loved people on the planet. With all the love and support also comes a lot of audience's admirations and all of this leads to huge incursion in actors' net worth, which leads us to these richest actors of the world.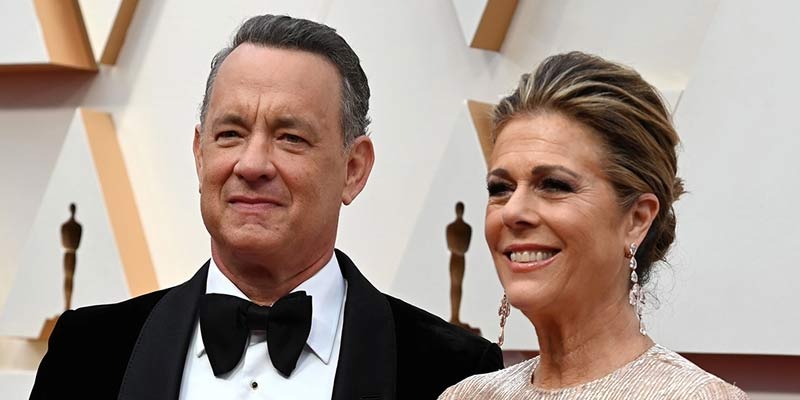 These actors have left their mark on the world, and continue to do so with every new project and the money is just an added bonus to all of this. So, let's get down with the richest actors in the world, their most popular and acclaimed projects, as well as their net worth.
7. Tom Hanks
An excellent actor who has turned around the face of cinema with his wonderful work. He is very well known for his work in Forrest Gump, Saving Private Ryan, Philadelphia, The Da Vinci Code, etc. He even won two Oscars, and while the actor first started with chocolate and romantic boy image, he is now one of the most sought after choice for when you need quality craftsmanship.
His net worth is $470 Million.
6. Robert De Niro
Robert Antony De Niro Jr. is an American actor, director and producer. He is loved for his work in some of the most iconic movies and continues to do so, even with his latest releases. His recent find includes Irishman, The Intern, Dirty Grandpa, Meet The Fockers and his classic hits include The Godfather: Part II, Casino, Heat, Taxi Driver, etc. He surely is a legendary actor during his time as well as to this date.
His net worth is $500 Million.
5. George Clooney – Richest Actors Of The World
Another American on this list of richest actors in the world is George Clooney, a well-established actor, businessman, producer and director. He has received wide fame after his excellent work in ER, From Dusk Till Dawn, Three Kings, etc.
He has a net worth of $500 Million.
Also Read: The 10 Largest Armies in the World
4. Tom Cruise
Tom Cruise is an American actor, producer, director and screenwriter, and one of the most known faces in the world. His performance in the Mission Impossible franchise is loved and admired by billions. Apart from that, his other famous works have been Magnolia, Minority Report, Top Gun and Edge of Tomorrow. Over the course of his career, he has won three Golden Globe Awards and also has three Oscar nominations.
His net worth, as of 2020, is $570 Million.
3. Shah Rukh Khan – Richest Actor In India
Also known as 'King of Bollywood' and 'King Khan', has the highest net worth in Bollywood. He is very well known for his work in Dilwale Dulhania Le Jayenge, Dil To Pagal Hai, Main Hoo Na and others. Khan is a renowned producer and owner of a successful Cricket team in the Indian Premier League, all of which contributes to his income, hence his 3rd position on the richest actors in the world list.
His net worth, as of 2020, is $600 Million.
2. Jerry Seinfeld
One of the most popular comedians in the world, Jerry Seinfeld has accumulated a gigantic net worth with his work in Seinfeld, Curb Your Enthusiasm, Louie, 30 Rock and his comedy specials. He began his career as a stand-up comedian in New York clubs. He is also a producer for various movies and still performs for his audience, sometimes.
His net worth, as of 2019, was $950 Million.
1. Jami Gertz – Richest Actors Of The World
Well known for her work in Twister (1996), The Lost Boys (1987), Still Standing (2002-2006) and Sixteen Candles, she is the richest actor in the world. Though, the majority of her wealth comes from her husband, Tony Ressler who is an L. A. Billionaire. She is also a part-owner of an NBA team, Atlanta Hawks, with her husband. She hasn't been as successful as other actors on the list, but her net worth is the highest among all.
Her net worth, as of 2020, is $3 Billion.
Suggested Read: The Richest People In The World 2020
This was our list of the richest actors of the world with the highest net worth. Still, it's not money that defines the work of an actor, it is their work and talent which has to be appreciated.