Israel is, as it is often described, a controversial land. It's a land where the controversy surrounding the legitimacy of possession of the land on both sides (Israel and Palestine) has led to bloodshed and needless to say, the loss of countless lives.
It's a situation that has for years now, led to feuds that have become, often within 24 hours of time, taken tense geopolitical shape. Guess that's not going to change unless and until one realises that both Israel and Palestine can exist together provided they realize that the Two-State solution is the answer to settle a dispute that may not actually be all that unsolvable.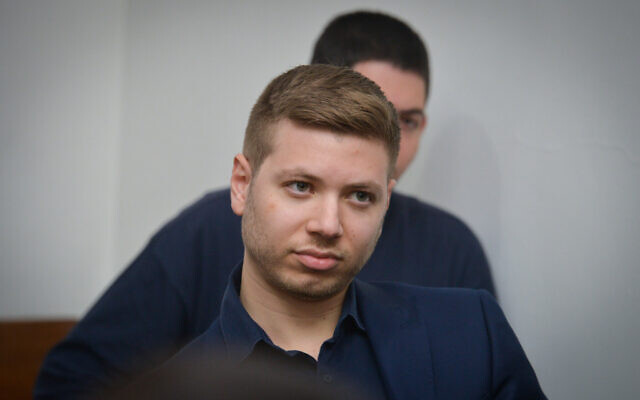 Having said that, the land of unparalleled scientific and technological advances has birthed yet another controversy that has hurt the sentiments of the Hindus this time. So what really happened, so much so that it's taken the shape of the first-page news headlines all around?
Apparently, there's often trouble where there is current Prime Minister Benjamin Netanyahu. But that's not all. There's also trouble where there is his son, Yair! And a recent tweet posted on social media by Yair Netanyahu has birthed a latest controversy that's managed to hurt the religious sentiments of those who are miles apart from Israel.
And this time, the aggrieved actually happen to be a close ally of Israel: India.
Yair Netanyahu's tweet apparently showed the picture of Hindu goddess Durga, the powerful spiritual deity associated with power and prosperity. So how might have that fiddled with the realm of controversy, one wonders?
Had it been a simple tweet with an emoji such as the one that has both hands folded next to Goddess Durga would've not been a problem at all. It would've been absolutely respectful, on the contrary. But in Yair Netanyahu's tweet, of the many hands of the Hindu deity, one of the hands shows the 'finger!' Moreover, her face is swapped with someone who's believed to be of some significance in the state of Israel.
הצייצן הבטלן עשה עכשיו שריפה גם עם ההודים, ומתנצל. pic.twitter.com/tUeuMv5sCc

— Ben Caspit בן כספית (@BenCaspit) July 27, 2020
It can be said, the tweet is a lewd one with something on the lines of being objectionable. But the very fact that one doesn't associate figures of religious worships with questionable gestures is what hurt the Hindu sentiments.
And as a response to that, Yair Netanyahu's tweet, which was called out on the Twitter stratosphere, was eventually taken off the micro-blogging site.
But honestly, where controversy is concerned, then things don't end with Yair Netanyahu's tweet on this occasion. He's generated bad press in the past too, a couple of years back in the day, posting another controversial tweet to malign the reputation of a female in Israel who was associated with Benny Gantz, the alternate prime minister of Israel.
There's yet more; his father, the current Israeli PM has been no stranger to controversy either. Cases against him reached the courts in regards to multiple instances of corruption, breach of trust, and accepting bribes, instances that have truly diminished his political standing as an Israeli luminary.
Suggested Read: What May Have Contributed To The Rise In Coronavirus Cases In Israel?
But Yair Netanyahu's actions have hurt the activities of his father. It's not hard to understand that, as aptly suggested by the Jerusalem Post:
"The prime minister has made strengthening Israel's ties with India, and his close connection to Indian Prime Minister Narendra Modi, one of his key foreign policy goals and he would have been anxious not to have his diplomatic efforts upended by his son, who has a long history of causing spats on social media."