The lockdown hasn't been an easy phase for any country anywhere in the whole wide world. Then how could it have been any different for South Africa, which, despite being one of the most prosperous and industrious of all African nations has already had a lot on its plate to deal with, such as:
A rising rate of unemployment
A weakening rate of the national currency rand
Weak industrial growth
And now it appears that there's a new concern on the horizon for a country in whose reference you can say, "it's seen better days!"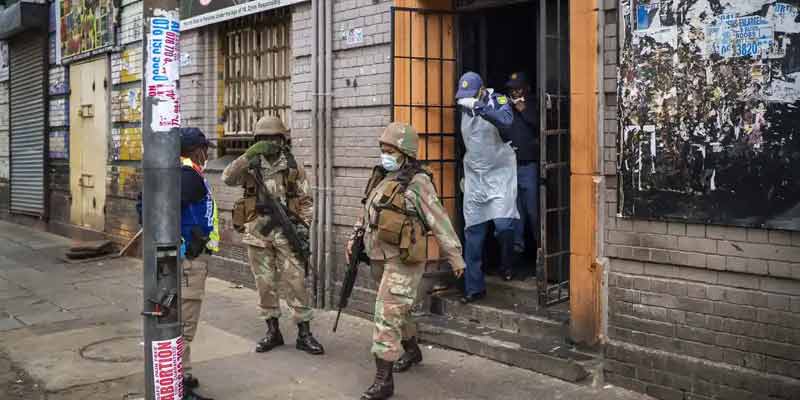 Well, as it turns out, among the big problems birthed by the strict nation-wide lockdown imposed by the current President Cyril Ramaphosa, is the concern related to a strict prohibition on buying alcohol. The same can be said for the transportation of alcoholic drinks.
So whether its buying or transporting liquor in South Africa, there's this strict degree of restriction that's made itself a national headline of sorts. Now, while on the outset, this may not seem to be a big problem, if you delve deep, you understand how this could be a concern for the locals!
What about those who are dealing with problems such as alcoholism? Once you think in terms of those lines, you understand how badly might this current lockdown have pushed some addicts over to the edge.
Isn't it?
That said, in order to understand what this may have done to some out there, the famous publication The Guardian (of Britain) got in touch with a few locals. They happened to speak with Mkoswe, a local, who happened to say: " Within days, there was no more beer. Then there was no whisky."
It turned out that there are several like this man who happen to be addicts. What about them?
Furthermore, this is what The Guardian had to report in the developing story which touched based upon whether (or not) the situation may improve going forward:
The lockdown is now almost over. On Monday, South Africa will move to "level three" of five, allowing many more businesses and some public transport to function under strict conditions. Covid-19 has spread relatively slowly across Africa, where there are only 130,000 cases. But South Africa is the worst hit country, with more than 27,000 of these, and scientists predict a surge over the coming months.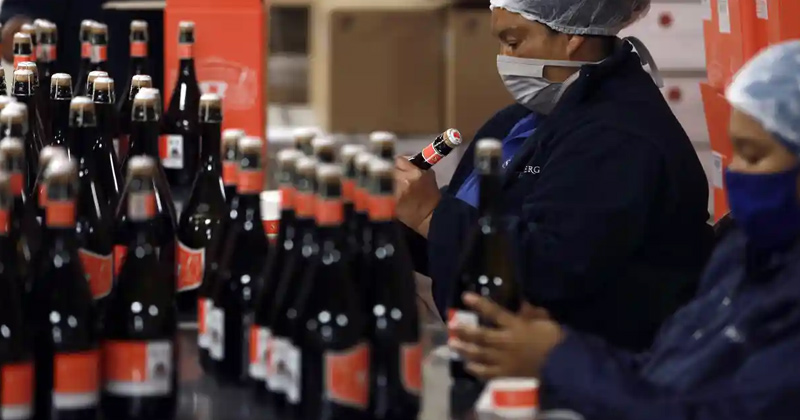 Zweli Mkhize, the health minister, said last week that the drastic restrictions had been effective at halting a rapidly spreading outbreak, but acknowledged the very high costs in a country where more than 50% of people live in poverty. "We can't hold the lockdown for ever … There has to be relief of hunger and social distress," Mkhize told reporters.
That being said, when asked a few locals based in the lockdown-stricken South Africa didn't really have a lot of positives to share about the imposed restrictions by the current President Cyril Ramaphosa.
There are many according to whom the imposition of the ban on the sale of alcohol in South Africa, is quite simply- arbitrary and needless. And that said, if you wanted to understand how this might have had a thing to do in upping the ante of crimes, then read this finding by the said British media:
South Africa has some of the highest levels of violent crime in the world, and more than half of murder victims have elevated levels of alcohol in their blood, experts say. Half of all murders take place on a Friday or Saturday night.
Suggested Read: Do You Know How Many Wealthy Residents Have Left South Africa?
Moving on, there are also some positives too, in the end. Things like the usually steady rate of fatalities registered on account of road accidents have come down considerably. But all of that told, what about those criminal gangs that have, for the longest time, been freely moving about, organising harmful cartels that are embroiled in the sale of cigarettes and alcohol? Are they going unchecked; and what happens to them in the immediate future?