If in case you have wondered, if only on some occasions, as to what might be happening to Zimbabwe's economy, then probably it's a fair idea to give that there's not an awful lot of good news to write home about. At the same time, it doesn't also cut a very rosy picture to say that the same fate is actually similar or meted to much of the crisis-hit Africa, during these desperate and trying times.
In fact, truth be told, it helps to know that there is finally some bit of revival if one can even call it that way.
This is despite much of Africa, akin to the other continents in the wider world grappling from a state of economic lockdown.
But it's not rumor but very clear and precise news that the experts or let's just say those who are tasked with running it are finally planing to open at least some parts of Zimbabwe's economy.
So how is all of this taking place back in the growth-plagued country that has, for the longest time, been dealing with a constant sense of duress ignited by bouts of recession and inflation, not to forget?
According to a leading news report published on the revered Al Jazeera news platform, an independent Harare (city in Zimbabwe)-based economist had to share the following insight:
The government of President Emmerson Mnangagwa has extended stay-at-home measures until at least May 3. But the virus causing untold suffering and death around the world is not the government's only fear.
With an economic crisis characterised by foreign currency shortages, deeply eroded disposable incomes, dwindling exports, high unemployment, low manufacturing output and a currency that is rapidly losing value, some economists say Zimbabwe simply cannot afford to idle some of its money-making industries.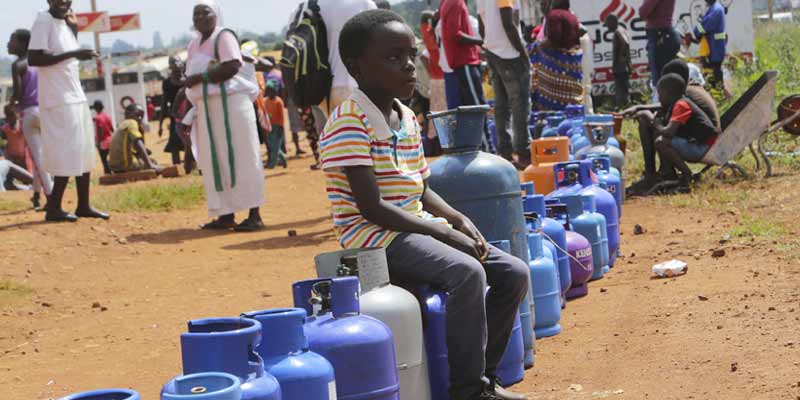 "The economy is coming from a background of economic decline in the prior year of around 7 percent by government estimates and above 10 percent by other estimates and general low production."
Above all of that, one is ought to be reminded that the country is also facing a bit of a health crisis.
Having been at the throes of the deep economic crisis hasn't really helped the fate of the country that's been dealing with a severe health crisis.
Suggested Read: Do You Know How Many Wealthy Residents Have Left South Africa?
So much so that at present, the farmers in Zimbabwe are being told not to travel to the wider parts of the nation in a bid to sell the produce.
Now, there's also a deep relation and impact that the current state of lockdown has on the country.
In order to understand that sort of impact, it's pertinent and advisable to know the following media insights:
The Zimbabwe National Chamber of Commerce (ZNCC) estimates that 25 percent of the country's formal jobs and 75 percent of informal jobs are at risk from COVID-19 containment measures.
"Workforce will be made redundant as some businesses will not be able to adapt to the effects of Covid-19," the ZNCC wrote. "If the total lockdown is extended without resorting to partial lockdown, some of the leisure and tourism operators might completely collapse."